Sony revealed on Twitter the date for the PlayStation 5 announcement that fans have been waiting for.
PS5 lead system architect Mark Cerny will reveal everything there is to know about the new PlayStation on Wednesday, over on Sony's PlayStation blog.
The news follows Microsoft's surprise Xbox Series X announcement just yesterday when the company revealed almost all of the Xbox Series X's secrets.
Sony finally did it! The company announced that it's ready to tell us everything there is to know about one of the most anticipated products of 2020, the PlayStation 5. However, this won't be the PS5 launch event we expected back in January, and it's all because of the COVID-19 pandemic. Sony started talking about the PS5 last year when it revealed many details about the next-gen console without being overly specific. It used all the buzzwords fans wanted: 7nm processors, ray-tracing support, 8K gaming, ultra-fast SSD storage, new controller, backward compatibility, and affordability, without providing any specifics. To this day, we still have no specs sheet for the PS5, we don't know what the console looks like, and we have no official word on how much it'll cost. Microsoft, meanwhile, unveiled the Xbox Series X design months ago, and then, in mid-February, announced its main specs and features via a blog post.
At CES in early January, Sony teased that its most significant PS5 features haven't yet been announced, although we may have stumbled upon a few of them here and there thanks to leaks. In other words, Sony did everything right, building up PS5 buzz for the better part of the past year. Then came a huge leak in mid-January that revealed a lot more details about the console's specs and features, and provided a supposed price and firm release date. Not to mention the fact that it told us Sony would unveil the new gaming rig in early February during a PlayStation Meeting press conference. But then the coronavirus happened, and the outbreak forced Sony to pull out of several events, including the big Mobile World Congress in Spain, as well as a couple of gaming shows that followed it. It's not that we expected Sony to reveal the PS5 at MWC or other gaming trade shows, but the epidemic has altered Sony's own plans for the new PlayStation revel.
A report a few months ago said that Sony would unveil the PS5 in February during a special press conference. Since then, we saw a bunch of different sources claiming that the February launch was going to happen, although only one of them offered an actual date. What really helped drive the point home was Sony's unexpected revelation that it will not go to E3 2020 for the second year in a row. That's something we obviously didn't see coming, especially in a year where a brand new console would be released. This was all before Sony announced its decision to pull out of MWC, PAX East, and GDC.
Image Source: Sony via Business Insider
Sony did things almost the same way back in 2013. It announced in late January a keynote scheduled for February 20th, which is where it revealed some early details about the console like the hardware specs and some games. However, the PS4's design wasn't shown until E3 2013, as Sony was still attending the trade show at that time.
The coronavirus may have changed everything for the 2020 PlayStation announcement, especially considering that Microsoft surprised Xbox fans with a big Xbox Series X announcement in mid-February that put extra pressure on the Japanese company. Sony's latest meaningful PS5 announcement came in October when the company revealed some of the features of the upcoming DualShock 5 controller.
We expect Sony to be more forthcoming this week, especially considering that Microsoft already revealed the Xbox Series X's design and the full set of specs.
This brings us to Sony's actual PS5 announcement. Sony took to Twitter on Tuesday, a day after Microsoft's surprising Series X specs announcement, to tease a PS5 announcement of its own. It will all go down on Wednesday, at 9 AM PST, when "PS5 lead system architect Mark Cerny will provide a deep dive into PS5's system architecture, and how it will shape the future of games." It's all supposed to happen online on Sony's PlayStation blog, although it's unclear if it'll be streamed — see the actual tweet below:

Tomorrow at 9am Pacific Time, PS5 lead system architect Mark Cerny will provide a deep dive into PS5's system architecture, and how it will shape the future of games.

Watch tomorrow at PlayStation Blog: https://blog.us.playstation.com/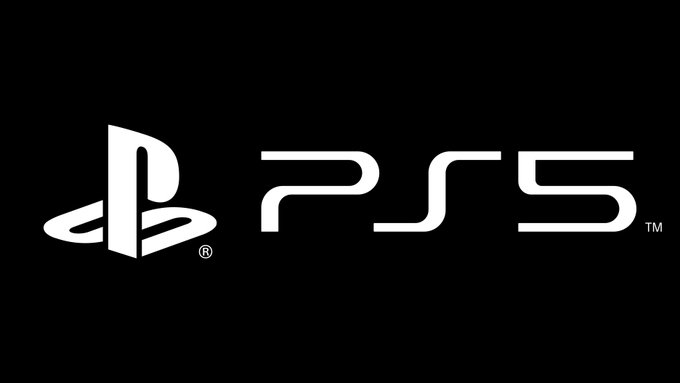 Until then, you have plenty of time to catch up on all of the PS5 rumors from the previous month, which Sony might confirm soon. Pricing is said to start at $499 in the US, although analysts expect launch delays and shortages. Earlier leaks did talk at length about the console's backward compatibility features and Sony's marketing plans for the PS5.
The leakers even revealed the rumored Xbox pricing structure for the two boxes that will compete against the PS5 in 2020. Apparently, Sony and Microsoft are fighting over exclusives, not the price. Also, that cheaper Xbox Series X might be in development, but it's not expected to launch alongside the Xbox Series X. The new PS5 is already rumored to be faster than the new Xbox when it comes to RAM and SSD, although Series X has a better GPU.
Moreover, a new Sony patent emerged, detailing a PS5 feature that kept leaking in the past few months. The new DualShock 5 controller, which Sony unveiled a few weeks ago without revealing its name, will sport a microphone that should in handy for a voice assistant capable of delivering real-time information to help players while they're gaming. That's the kind of feature not available on other consoles, and it's a trick that might turn out to be a huge advantage over the new Xbox Series X. Sony's PS5 trademark also leaked, which we interpreted as a sign that the console's launch must be near, and we recently saw a purported image of the console's final user interface. Newer findings talked about additional features the PS5 might get in the future, including biofeedback support and a new PSVR controller. Here's a collection of all of Sony's gaming-related patents that were discovered recently, all of them describing technology that might be found inside the PS5 at launch or in the coming years.
Finally, one of the previous leaks also delivered a list of games that will be ready in time for the PS5. You know, in addition to all the PS1 to PS4 titles that will likely be playable on the new console. Separately, several developers teased what's to be expected from new PS5 and Xbox games, and Sony explained it's still committed to strong single-player games.
Source: https://bgr.com/2020/03/17/ps5-release-date-sony-announces-playstation-5-launch-event/
Sports Fans Get Ready as Wizkid Gives Away TECNO Camon 15 During Online Launch
It is getting closer and closer to the TECNO CAMON 15 series online launch day, and more information has been leaked.
Many subscribers have even received a phone invitation from Wizkid himself! We heard that Wizkid will attend the unprecedented online launch, and there will be surprise gifts offered by Wizkid.
Sound exciting?
There are numerous reasons that you should check out the CAMON 15 online launch–here are four of the most compelling ones!
It's the first-ever smartphone online launch in Africa
History is being made! The online launch of a smartphone is unprecedented in Africa, and TECNO proudly presents its new smartphone CAMON 15 as a pioneer in the industry.
It's not only an excellent opportunity for TECNO to communicate with the audience directly, but it also means that the Internet in Africa is coming to a new phase. It is a great pleasure and honour to see the latest technological progress in the 2020s.
Music fans–Wizkid will be there waiting for you
One of the most popular idols from Nigeria, whose music has accumulated over 128 million views on YouTube, the talented singer and songwriter Wizkid is also a fan of TECNO smartphones!
Wizkid will apparently be present at the online launch and will be giving away gifts to some lucky viewers. Are you wondering about the collaboration between Wizkid and the TECNO CAMON 15? We will learn more soon!
During the launch event, TECNO will introduce the new technology featured on its phone
As a high-tech company, TECNO strives to constantly lead the frontier of the smartphone industry. Featured the top-quality camera on the market in CAMON 15, the company utilized the latest technology innovations such as a SONY chip 64 megapixels, and TAIVOS™ (TECNO AI Vision Optimization) in their product to increase the camera's performance.
The CAMON 15 specializes in night-time photography; the strong computational support reduces the noise in the image in low light environments, increasing the photo quality significantly.
The SONY camera is also able to detect minute details from 30 meters away, it enhances the image definition and keeps a refined vision even after zooming in for 8 times.
No matter whether you are a technology geek or have a casual interest in smartphone technology, you will learn a lot from the online launch because TECNO will give you a full presentation on their newest and most cutting-edge technology.
You will have access to all the information you need before you buy your next smartphone
Think about buying a new smartphone but are overwhelmed by the many choices on the market? Find it hard to decide? We understand your struggle. In order to make good purchasing decisions, you need to make informed purchasing decisions, and that's part of why watching the online launch will be so interesting for you! Simply stay at home and watch it on Channels Television and Startimes Zone, it is so easy to make it! The more information you get, the more you understand the product and what to expect from it. You will also get to understand CAMON 15 in every regard. Don't miss the chance to make a smart choice!
TECNO has made a truly big move this time.
Source: https://www.sports247.ng/sports-fans-get-ready-as-wizkid-gives-away-tecno-camon-15-during-online-launch/
Microsoft Cancels Inspire, Its Partner Conference
Gavriella SchusterMicrosoft announced that it is canceling Inspire 2020, the firm's annual partner conference, which was set for July.
"The safety of our community is a top priority," Microsoft corporate vice president Gavriella Schuster writes in a new addition to her original Inspire post. "In light of health safety recommendations from public health authorities, we will not be holding Microsoft Inspire 2020 as an in-person event. We are exploring alternative ways to bring our partner community together to connect and learn. Stay tuned for more details to come."
Inspire is the second major Microsoft conference to fall to the Coronavirus this year: The firm canceled Build 2020, which had been set for mid-May, about ten days ago. That event will be held virtually, and as indicated in Ms. Schuster's comments above, the firm could obviously go in that direction with Inspire too.
This leaves Ignite, Microsoft's biggest conference, as the final piece of the company's major in-person event schedule for the year. Ignite was held in November last year, a change from the normal schedule, but this year it's scheduled again for September, in New Orleans. Microsoft will obviously make a decision on Ignite soon, but I can't imagine an event as big as Ignite continuing as-is, regardless of what happens with the Coronavirus in the intervening months.
As I wrote previously, there are powerful factions withing Microsoft that would like to kill Build and make Ignite the company's single major conference for customers. This doesn't impact Inspire, as that event is for partners, not customers.
Source: https://www.thurrott.com/microsoft/233224/microsoft-cancels-inspire-its-partner-conference
Nokia Unveils New Smartphones
The HMD Global has introduced three new Nokia smartphones into the Nigerian market.
The Nokia 8.3 5G was the first 5G Nokia smartphone added to the portfolio and is joined by the brand-new Nokia 5.3 and Nokia 1.3, as well as the latest addition to the Originals family, the Nokia 5310. Sticking with firsts, HMD Global also enters a brand-newservice category with HMD Connect global data roaming, its innovative and hassle-free service that keeps customers connected to the things that matter most.
The Chief Executive Officer, HMD Global, Florian Seiche, said: "I am incredibly proud of the innovations we have introduced that will build on our unique commitment to ensuring the Nokia smartphone experience will only get better over time. Today we are kicking off a new chapter for HMD Global as we step into 5G with a truly global, future-proof smartphone. Combined with the launch of HMD Connect, we are creating a truly seamless experience in terms of connectivity."
According to Chief Product Officer, HMD Global, Juho Sarvikas, "We take great pride in working with our partners to deliver unique devices. That's why we are excited to announce a number of firsts with this launch. With the help of the Qualcomm Snapdragon 765G Modular Platform, we have created a truly global 5G Nokia smartphone that's designed with cost, usability and future-proofing in mind. Not only does the Qualcomm 5G solution enable to us condense more than 40 different radio frequency components in a single module, the Nokia 8.3 5G also features the highest number of 5G New Radio bands from 600hmz all the way up to 3.8GHz – meaning it is a truly global and future-proof device."
Sarvikas added: "Together with Google we have managed to introduce an impressively accessible Android (Go edition) device with the Nokia 1.3 – one of the first smartphones to launch with Camera Go and running Android 10 Go edition. The new Nokia 5.3 takes powerful features like the quad camera and Qualcomm Snapdragon 665 Mobile Platform and puts these at the fingertips of an even wider pool of fans."
President, Qualcomm, Cristiano Amon, said: "We are proud to support HMD Global in announcing their new 5G device – one of the first commercially announced devices to be based on the Qualcomm Snapdragon 765G Modular Platform. We developed this platform to help bring 5G experiences to everyone and give time to market advantages to our customers – it is a highly integrated solution based on the world's first-announced mobile platform with integrated 5G, coupled with an advanced Radio Frequency module to create a truly global 5G solution."
Source: https://www.thisdaylive.com/index.php/2020/03/26/nokia-unveils-new-smartphones/