RUSSIAN ARRESTED OVER LINKEDIN HACK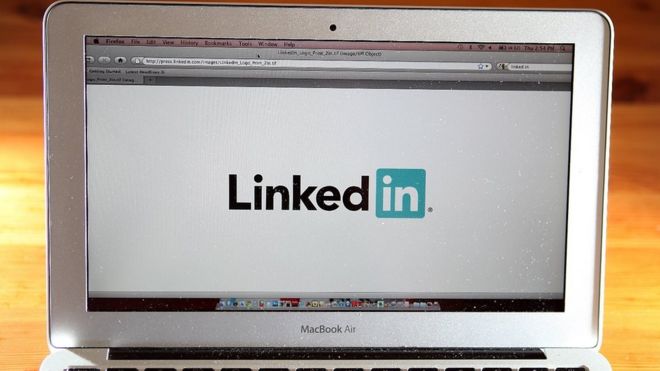 Image captionThe advertised list of hacked logins is claimed to include about 117 million passwords
A Russian citizen suspected of being involved in the 2012 hacking of social media site LinkedIn has been arrested in Prague.
The arrest took place earlier this month but has only just been announced for "tactical reasons".
Now a court will have to decide if the alleged hacker can be extradited to the US.
More than 100 million LinkedIn logins were advertised for sale earlier this year.
According to the Reuters news agency, the man was arrested without resistance in a restaurant of a hotel in central Prague.
Initially the hack was thought to have affected only a small number of users, and the business-focused social network reset the accounts of those thought to have been compromised.
Following the exposure of IDs on the web, LinkedIn moved to repeat this on a much larger scale.
The company said: "Following the 2012 breach of LinkedIn member information, we have remained actively involved with the FBI's case to pursue those responsible.
"We are thankful for the hard work and dedication of the FBI in its efforts to locate and capture the parties believed to be responsible for this criminal activity."
Russian news agency Tass is indicating that Russia would fight any extradition attempt.