Samsung claims 5G breakthrough
New technology paves the way for movie downloads in less than a second, Samsung claims.
Samsung's new push into mobile infrastructure could challenge existing brands Photo: Bloomberg
Despite the fact that major countries including the UK and China have yet to complete their 4G mobile phone network roll-out, South Korean Samsung claims its new technology could offer "ubiquitous" access to ultra high-speed networks operating at 100 times current speeds and offering regular gigabit access.
5G networks could allow "a wide range of services such as 3D movies and games, real-time streaming of ultra high-definition content, and remote medical services," Samsung claimed in a blog post.
The 'mmWave Mobile Technology' is the first system that claims to be fully fledged, although research into 5G has been going on in laboratories around the world for some time. Last year, Britain's University of Surrey announced £35m funding for a research centre back by Huawei, Samsung, Fujitsu, Telefonica and others.
Up to now, however, scientists have believed that high-frequency wavebands were generally not suitable for long-range communications required by mobile networks.
"The implementation of a high-speed 5G cellular network requires a broad band of frequencies, much like an increased water flow requires a wider pipe," said Samsung. "While it was a recognized option, it has been long believed that the millimeter-wave bands had limitations in transmitting data over long distances due to its unfavorable propagation characteristics."
While current 4G networks in the UK use bands as low as 800MHz, Samsung's new research has concentrated at much higher frequencies and the company claims it has worked over distances up to 2km.
"Samsung's new adaptive array transceiver technology has proved itself as a successful solution," the company claims. "It transmits data in the millimeter-wave band at a frequency of 28 GHz at a speed of up to 1.056 Gbps to a distance of up to 2 kilometers. The adaptive array transceiver technology, using 64 antenna elements, can be a viable solution for overcoming the radio propagation loss at millimeter-wave bands, much higher than the conventional frequency bands ranging from several hundred MHz to several GHz."
A commercially available 5G network is not anticipated until after 2020, although Samsung claims it is aiming to have commercialised 5G by then. Its focus on mobile infrastructure technologies could mark a new plan to challenge the dominance of companies such as Huawei in this area.
"Samsung's latest innovation is expected to invigorate research into 5G cellular communications across the world," Samsung claimed. "The company believes it will trigger the creation of international alliances and the timely commercialization of related mobile broadband services."
The sequel to Sony's PlayStation Phone apparently leaks, eight years too late
Cast your mind back, if you can, to the tender world of gadgets circa 2011. Apple had just launched Siri on the iPhone, Google was making its biggest push into social networking with Google Plus, and Sony had decided it was time to release a true gaming smartphone: the much-anticipated "PlayStation Phone," officially dubbed the Xperia Play.
It was not, by any means, a great success. A 2011 Engadget review praised the phone's sliding mechanism and gamepad but bemoaned its dim screen and lack of playable titles. The device had its fans, though, many of whom were excited in 2012 by whispers of an Xperia Play 2. This promised sequel never emerged, but eight years after the PlayStation Phone 2 was first rumored, images purportedly showing the device have appeared online.
Pictures of the phone were shared on the Xperia subreddit by a user who found a listing for the device on Idle Fish, a Chinese secondhand goods store operated by Alibaba. The seller says the phone is only a prototype and there's no way to verify its authenticity. The seller's shop, though, suggests they have some sources in the world of obsolete tech, with other listings including a PS3 devkit and classic keyboards like the venerated IBM Model F.
The phone certainly looks the part. It's got the same slide-out mechanism as the original Xperia Play and the PSP Go, a D-pad, a set of standard PlayStation buttons, left and right shoulder buttons, and Xperia branding on the rear. There's also a mysterious "3D" button, which was perhaps for features similar to the stereoscopic display on Nintendo's 3DS.
Notably, the front of the phone has capacitive buttons instead of hardware buttons. That's consistent with changes to the design of Xperia phones from 2012 onward, and it matches a leaked render of the Xperia Play 2 that did the rounds on gadget blogs back in 2012. In other words: this may well be the real deal, but we have no way of knowing for sure.
It's certainly interesting to think, though, what might have happened if the Xperia Play had found a market. Would gaming smartphones have become mainstream instead of a niche, if persistent, product category? Despite its limitations, the Xperia Play reportedly handled PlayStation games extremely smoothly (check out this video review of the device from 2019 for an in-depth look) and who wouldn't want to have the PS1's back catalog in their pocket?
But Sony apparently thought the hybrid approach just wasn't worth it. Indeed, in 2011, it also released the PS Vita: the successor to the PSP which handily took care of any Sony fans looking for a reliable and portable gaming experience.
And in 2020, it's hard to imagine a dedicated gaming phone ever making a comeback. Why bother when you can simply stream most console games to your smartphone of choice? If the Xperia Play 2 has finally surfaced, it's only as a shipwreck of a long-forgotten age.
Source: https://www.theverge.com/2020/9/23/21452167/sony-xperia-play-2-playstation-phone-prototype-concept-leaked-images
First Apple product with miniLED backlighting will be iPad Pro in Q4 – Kuo
Following Monday's miniLED report, analyst Ming-Chi Kuo has a follow-up report out today stating that the first Apple product to use the technology will be a new iPad Pro in Q4 of this year.
Today's report doesn't get any more specific than that, but Kuo has previously predicted that the first model to get the improved backlighting system would be the 12.9-inch iPad Pro. Kuo at the time thought this would be launched in Q1 2021, but better-than-expected progress has accelerated that timescale …
Background
It had been expected that Apple would gradually transition iPads and MacBooks to OLED screens. Apple first debuted OLED in the Apple Watch before adopting it for flagship iPhones. All four of this year's iPhone 12 models are expected to have OLED screens.
However, Kuo said a year ago that Apple now appeared to be favoring continuing to use IPS-LCD screens for its larger products, but with miniLED backlighting to improve the quality. By using very many more smaller LEDs for backlighting, it provides greater control over small sections of the screen. This offers many of the same benefits as OLED: higher contrast ratio, increased brightness, deeper blacks, and better power efficiency.
But an LCD screen with miniLED backlighting is actually better than OLED in a couple of respects: it's less prone to burn-in and has a longer life.
MiniLED technology is expensive, but Monday's report said that Apple was bringing on board a second supplier, and using competition between them to drive down costs. Kuo thus expected miniLED screens to make it into 30-40% of iPads and 20-30% of MacBooks at some point next year.
MiniLED iPad Pro in Q4
Today's report says that the first miniLED display will likely be in an iPad Pro. In the context of the earlier report, the smart money would be on a new 12.9-inch iPad Pro in Q4, with the 11-inch one lagging somewhat behind. Apple may also see a staggered launch as a way of boosting sales of the more expensive larger model.
Kuo also expands on his earlier prediction of Apple negotiating lower prices. He now expects Apple's miniLED chip costs to fall by 50% in 2021 and a further 35% in 2022. He says that miniLED has already progressed from the 'technology development' stage to 'economy of scale.'
The analyst says the results of price competition have already been seen in the miniLED television market, with costs falling dramatically as a result. Kuo expects a combination of lower production costs, economies of scale and Chinese government subsidies to continue to drive down the cost to Apple.
The first HarmonyOS-powered phone from Huawei to arrive in 2021
Huawei's HarmonyOS was unveiled last year during the Huawei Developer Conference and there's a report claiming that this year's conference on September 10 will bring the HarmonyOS 2.0. Interestingly, the rumor cites Richard Yu himself, the company's CEO. And the first phone with the in-house operating system will launch as early as next year.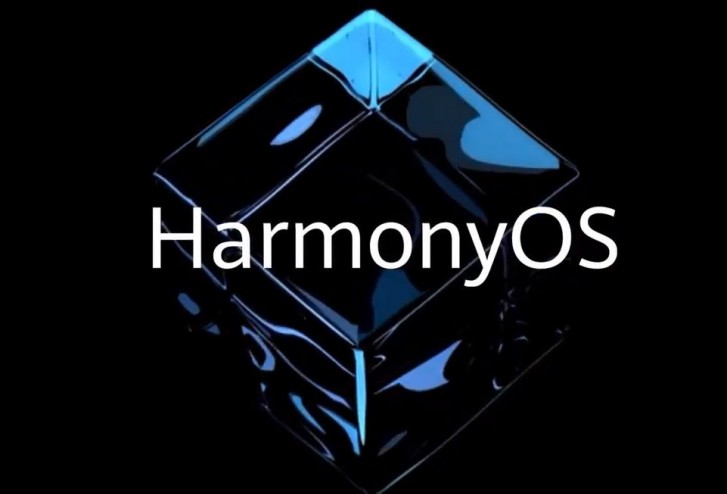 A smartphone running the said OS already exists and will likely hit the market next year along with a number of new devices including PCs, tablets, smart wearables and other IoT products. In fact, the first smartwatch running HarmonyOS is expected to make a debut until the end of this year.
Source: https://www.gsmarena.com/the_first_harmonyospowered_phone_from_huawei_to_arrive_in_2021-news-45132.php