The car of the future is (finally!) on the way
Ever drive a Nucleon? No, and neither has anyone else. The Nucleon was a 1958 concept car that used a steam engine powered by uranium fission (tailfins optional; see picture). Eventually, the idea was that nuclear reactors would be small enough to stow in the trunk. This particular vision, of course, never materialized. In that regard, the Nucleon is just one of many dream cars that failed to hit the road. Sometimes it seems as if that the revolutionary "car of the future" is one of those things, like small-scale nuclear fusion, that is always a decade away.
I think that is still the case. The car of the future is probably still a decade away—but not much more.
There is a real chance that the long-awaited reinvention of the car really is just around the corner. I say that because there has already been a revolution of sorts, but one so gradual and so positive that it has been relatively little noticed by the average person shopping for wheels. What I am thinking of specifically is that new cars are not really mechanical any more; they are microprocessors that move. Today's cars, McKinsey noted last year, "have the computing power of 20 personal computers." That is a fundamental change and one that can, and will, lead to even bigger changes.
Consider the windshield. For decades, these were killers, shattering on impact and slicing up occupants. Then came safety glass, which didn't shatter. Or think about anti-lock brakes. These prevent the wheels from locking up, and according to some engineers, have been even more important than seatbelts in terms of saving lives. Both of these innovations were enormously important; but no one really took much notice of them. The new, improved windshields looked pretty much like the ones they replaced; drivers braked exactly the same way with the anti-lock version. The advances were seamless, and therefore easy to accept. And the same can be said of many of the emerging innovations that could redefine the car.
That matters because while people say they want cleaner, safer cars, they have proved markedly reluctant to pay for these benefits, to change their own behavior, or to lower their expectations of performance. What we are beginning to see from next-generation cars is that they are not eat-your-spinach-for-the-planet vehicles. They are fun, powerful, and cool to look at. And that is why I think that this time, the revolution really is nigh.
So what will the car of the future look and feel like? They will probably be much lighter; carmakers are investing heavily in figuring out how to adapt costly carbon fiber to manufacturing. Future cars will certainly spew fewer particulates and greenhouse-gas emissions. Many will be made (and of course sold) in China. Here are a few other points to think about:
Autonomy: The "driverless car" is getting a ton of attention, perhaps more than the idea deserves at the moment, considering how few of them are rolling. But there is really no question that cars will do more things in the future than they do now. I am confident about that because they already are; think of things like cruise control, self-parking, and stability controls, all of which are ways in which humans have ceded control to the machine. After 2050, says the energy consultancy, IHS, almost all new cars will be autonomous. I suspect people will still want to drive for the simple reason that many of us like to drive. But self-driving cars could be a boon for older people whose reactions have slowed and risk losing their licenses; they could also do a lot to reduce congestion and improve safety. Plus, "drivers" who are not driving can do other stuff; forecasters at Johnson Controls believe that by 2025, up to 90% of drive time will be automated. So things like game tables will find their way into car interiors. All the major car companies are exploring self-driving cars, and re-thinking the way the insides of such cars should look and function. Here is what the interior of a Mercedes automated concept car looks like.
Photo credits: Ford, Mercedes
Information: Already, some cars will tell you when a tire is low or a brake pad is thinning, and remind you in red letters if you don't do anything about it. Some luxury models come with smartphone apps that enable owners to set up sound and climate controls remotely. In the future, the car itself will be its own ecosystem, interacting with drivers in new ways; for example, there could be systems to detect sleepiness or stress. This will sound a little creepy—think if Stephen King's sinister car,Christine, could plot with Isaac Asimov's Sally—but cars will also be able to communicate with each other, sending wireless signals to warn when they are getting too close, for example. Cars will also be able to communicate with infrastructure; embedded sensors can let vehicles know about road or traffic conditions. "Augmented reality" dashboards will be able to spot and identify objects on the road ahead; passengers might even be able to zoom in if they are curious. Want to chat on the phone? Sensors might automatically turn off connections if they think the driver needs to pay close attention.
Alternative power: This is the biggie. In 1900, steam was the most prevalent power source for the car, followed by electricity; the gas-powered internal combustion engine (ICE) was a distant third, with 22% of the market. But it was not long before gas, which delivered much more power pound for pound, thumped the rest; it has been standard ever since, and still accounts for more than 95% of all cars. That is going to change, but not overnight. One oil major has estimated that by 2040, more than half of all new cars will by hybrids, combining electric and traditional ICE components. That may be conservative; oil companies obviously have a huge investment in a gas-powered car system. But the point is that even a conservative view sees a very different future.
And the future could come much faster. For one thing, China is already the world's biggest car market (25 million cars and trucks sold in 2014) and has begun to encourage electric vehicle (EV) ownership; permission to buy an EV comes much faster than for a traditional car. The government is investing heavily in related technology. One cannot rule out a truly disruptive innovation, in the form of hydrogen, or fuel cells, or high-performance batteries. One fascinating idea that is being explored is to store energy in the panels of the car body; these capture the energy cars create, for example when being plugged in or through regenerative breaking systems, and then can be used on demand.
All of this is cool; none of it can be assumed. What can be said is that all the major car companies are investing big time in non-gas-powered engines; heck, even Harley-Davidson has joined the EV club. While relatively few people have proved willing to pay a lot more for cleaner vehicles, costs are coming down. All the concept cars at the February Chicago Auto Show tout their green credentials; in effect, theidea of a revolution is becoming mainstream, and that is hugely important.
It is also important that new business models are emerging; car-sharing services are one obvious example. In several American states, a major utility has set up a network of charging stations; it then charges electric-car owners a flat monthly fee for access, not unlike paying for cell phones. This reduces the upfront costs of owning such cars. Again, this service is new and unproven. The larger point, though, is that such experimentation has to happen to create the stable economics without which no revolution can sustain itself.
As my McKinsey colleagues have noted, "Cars are 'freedom machines' that enable mobility—they're also pollution and congestion machines. Reconciling these two facts is the future imperative for the auto industry." That gets it exactly right. And there's reason for optimism that such reconciliation is more than possible. It is likely because on so many dimensions, the technologies exist, and the momentum—from industry, government, and consumers—is building. With more than a billion vehicles on the road, and more being added every year, even incremental changes in the car can make a noticeable difference in terms of the environment and urban quality of living. Big changes will mean big improvements.
Creating the car of the future, it turns out, does not require reinventing the wheel—and that's a good thing.
source:https://www.linkedin.com/pulse/car-future-finally-way-scott-nyquist
Paypal to allow users to buy, hold and sell four cryptocurrencies
Bitcoin is up $400 to $12,296 today. Part of the reason is that Paypal hass received a conditional bitlicence from the New York State Department of Financial Services and will launch a service for users to be able to buy, hold and sell cryptocurrency.
In the release the company said it "signaled its plans to significantly increase cryptocurrency's utility by making it available as a funding source for purchases at its 26 million merchants worldwide."
The company is introducing the ability to buy, hold and sell select cryptocurrencies, initially featuring Bitcoin, Ethereum, Bitcoin Cash and Litecoin, directly within the PayPal digital wallet. The service will be available to PayPal account holders in the U.S. in the coming weeks.
"The shift to digital forms of currencies is inevitable, bringing with it clear advantages in terms of financial inclusion and access; efficiency, speed and resilience of the payments system; and the ability for governments to disburse funds to citizens quickly," said Dan Schulman, president and CEO, PayPal.

"Our global reach, digital payments expertise, two-sided network, and rigorous security and compliance controls provide us with the opportunity, and the responsibility, to help facilitate the understanding, redemption and interoperability of these new instruments of exchange. We are eager to work with central banks and regulators around the world to offer our support, and to meaningfully contribute to shaping the role that digital currencies will play in the future of global finance and commerce."
This is great news for crypto but I'm told it shouldn't have been entirely unexpected In June, there was a report that Paypal was working on direct crypto sales.
Source: https://www.forexlive.com/Cryptocurrency/!/paypal-to-enable-users-to-buy-hold-and-sell-cryptocurrencies-20201021
Nokia awarded contract to build 4G network on the moon
Nokia has been awarded a contract to establish a 4G network on the moon. The contract is one of several that NASA is awarding to companies as it plans a return to the moon.
The $14.1 million contract was given to Nokia's US subsidiary and is a small part of the $370 million total awarded to companies such as SpaceX. The cellular service will allow astronauts, rovers, lunar landers, and habitats to communicate with one another according to Jim Reuter, the Associate Administrator for NASA's Space.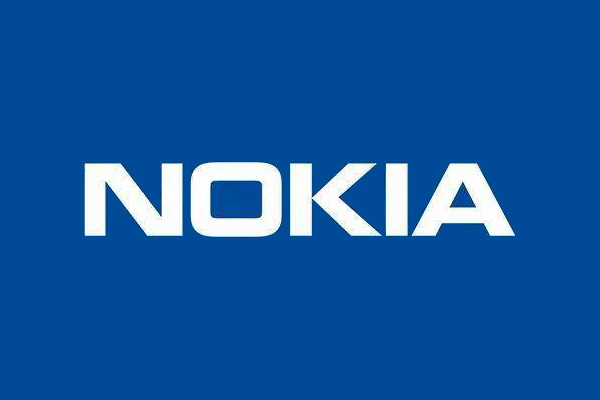 The 4G network that Nokia will build will be miles superior to the form of communication that was used during the early missions to the moon.
This is not Nokia's first attempt to launch an LTE network on the moon. It planned to do so in 2018 in collaboration with PTScientists, a German space firm, and Vodafone UK to launch an LTE network at the site of the Apollo 17 landing but the plan never came to fruition.
Source: https://www.gizmochina.com/2020/10/18/nokia-awarded-contract-to-build-4g-network-on-the-moon/
Stripe acquires Nigeria's Paystack for $200M+ to expand into the African continent
When Stripe  announced earlier this year that it had picked up another $600 million in funding, it said one big reason for the funding was to expand its API-based payments services into more geographies. Today the company is coming good on that plan in the form of some M&A.
Stripe is acquiring Paystack, a startup out of Lagos, Nigeria that, like Stripe, provides a quick way to integrate payments services into an online or offline transaction by way of an API. (We and others have referred to it in the past as "the Stripe of Africa.")
Paystack  currently has around 60,000 customers, including small businesses, larger corporates, fintechs, educational institutions and online betting companies, and the plan will be for it to continue operating independently, the companies said.
Terms of the deal are not being disclosed, but sources close to it confirm that it's over $200 million. That makes this the biggest startup acquisition to date to come out of Nigeria, as well as Stripe's biggest acquisition to date anywhere. (Sendwave, acquired by WorldRemit in a $500 million deal in August, is based out of Kenya.)
It's also a notable shift in Stripe's strategy as it continues to mature: Typically, it has only acquired smaller companies to expand its technology stack, rather than its global footprint.
The deal underscores two interesting points about Stripe, now valued at $36 billion and regularly tipped as an IPO candidate. (Note: It has never commented on those plans up to now.) First is how it is doubling down on geographic expansion: Even before this news, it had added 17 countries to its platform in the last 18 months, along with progressive feature expansion. And second is how Stripe is putting a bet on the emerging markets of Africa specifically in the future of its own growth.
"There is enormous opportunity," said Patrick Collison, Stripe's co-founder and CEO, in an interview with TechCrunch. "In absolute numbers, Africa may be smaller right now than other regions, but online commerce will grow about 30% every year. And even with wider global declines, online shoppers are growing twice as fast. Stripe thinks on a longer time horizon than others because we are an infrastructure company. We are thinking of what the world will look like in 2040-2050."
For Paystack, the deal will give the company a lot more fuel (that is, investment) to build out further in Nigeria and expand to other markets, CEO Shola Akinlade said in an interview.
"Paystack was not for sale when Stripe approached us," said Akinlade, who co-founded the company with Ezra Olubi (who is the CTO). "For us, it's about the mission. I'm driven by the mission to accelerate payments on the continent, and I am convinced that Stripe will help us get there faster. It is a very natural move."
Paystack had been on Stripe's radar for some time prior to acquiring it. Like its U.S. counterpart, the Nigerian startup went through Y Combinator — that was in 2016, and it was actually the first-ever startup out of Nigeria to get into the world-famous incubator. Then, in 2018, Stripe led an $8 million funding round for Paystack, with others participating, including Visa and Tencent. (And for the record, Akinlade said that Visa and Tencent had not approached it for acquisition. Both have been regular investors in startups on the continent.)
In the last several years, Stripe has made a number of investments into startups building technology or businesses in areas where Stripe has yet to move. This year, those investments have included backing an investment in universal checkout service Fast, and backing the Philippines-based payment platform PayMongo.
Collison said that while acquiring Paystack after investing in it was a big move for the company, people also shouldn't read too much into it in terms of Stripe's bigger acquisition policy.
"When we invest in startups we're not trying to tie them up with complicated strategic investments," Collison said. "We try to understand the broader ecosystem, and keep our eyes pointed outwards and see where we can help."
That is to say, there are no plans to acquire other regional companies or other operations simply to expand Stripe's footprint, with the interest in Paystack being about how well they'd built the company, not just where they are located.
"A lot of companies have been, let's say, heavily influenced by Stripe," Collison said, raising his eyebrows a little. "But with Paystack, clearly they've put a lot of original thinking into how to do things better. There are some details of Stripe that we consider mistakes, but we can see that Paystack 'gets it,' it's clear from the site and from the product sensibilities, and that has nothing to do with them being in Africa or African."
Stripe, with its business firmly in the world of digital transactions, already has a strong line in the detection and prevention of fraud and other financial crimes. It has developed an extensive platform of fraud protection tools, but even with that, incidents can slip through the cracks. Just last month, Stripe was ordered to pay $120,000 in a case in Massachusetts after failing to protect users in a $15 million cryptocurrency scam.
Now, bringing on a business from Nigeria could give the company a different kind of risk exposure. Nigeria is the biggest economy in Africa, but it is also one of the more corrupt on the continent, according to research from Transparency International.
And related to that, it also has a very contentious approach to law and order. Nigeria has been embroiled in protests in the last week with demonstrators calling for the disbanding of the country's Special Anti-Robbery Squad, after multiple accusations of brutality, including extrajudicial killings, extortion and torture. In fact, Stripe and Paystack postponed the original announcement in part because of the current situation in the country.
But while those troubles continue to be worked through (and hopefully eventually resolved, by way of government reform in response to demonstrators' demands), Paystack's acquisition is a notable foil to those themes. It points to how talented people in the region are identifying problems in the market and building technology to help fix them, as a way of improving how people can transact, and in turn, economic outcomes more generally.
The company got its start back when Akinlade, for fun (!) built a quick way of integrating a card transaction into a web page, and it was the simplicity of how it worked that spurred him and his co-founder to think of how to develop that into something others could use. That became the germination of the idea that eventually landed them at YC and in the scope of Stripe.
"We're still very early in the Paystack payments ecosystem, which is super broken," said Akinlade. The company today provides a payments API, and it makes revenue every time a transaction is made using it. He wouldn't talk about what else is on Paystack's radar, but when you consider Stripe's own product trajectory as a template, there is a wide range of accounting, fraud, card, cash advance and other services to meet business needs that could be built around that to expand the business. "Most of what we will be building in Africa has not been built yet."
Last month, at Disrupt, we interviewed another successful entrepreneur in the country, Tunde Kehinde, who wisely noted that more exits of promising startups — either by going public or getting acquired — will help lift up the whole ecosystem. In that regard, Stripe's move is a vote of confidence not just for the potential of the region, but for those putting in the efforts to build tech and continue improving outcomes for everyone.
Source: https://techcrunch.com/2020/10/15/stripe-acquires-nigerias-paystack-for-200m-to-expand-into-the-african-continent/?tpcc=ECTW2020