These Are the Most Downloaded Mobile Games Of Last Month
Mobile games are a big part of the tech industry, and they have had a very good year due to so many people being stuck at home and subsequently needing an entertainment source that they can use at home which would also help them connect with their friends. With all of that having been said and out of the way, it is important to note that some of the most popular mobile games ever have been released this year, and this has lead to the list of most downloaded games for the month of October in 2020 being quite unusual in a lot of ways.
According to Senor Tower, the top game based on downloads in October is Among Us, and this shouldn't come as much of a surprise. A lot of YouTubers have started streaming themselves playing this game, and politicians have started getting in on it as well by using it to bring more voters out and connect with their constituents because of the fact that this is the sort of thing that could potentially end up making them seem more approachable and create a unique forum for political discourse and education.
Coming in at the number 2 spot is Subway Surfers, a game that has managed to stand the test of time and maintain its popularity in spite of the fact that so many other games have been released since it first attained popularity. This indicates that newer games are finding a lot of popularity but users are not yet willing to abandon their old favorites either, something that would make it more likely that they would be interested in checking out updated versions of older mobile games they used to play as well. Either way, the mobile game industry is booming and it seems to be going nowhere but up.
Source: https://www.digitalinformationworld.com/2020/11/these-are-most-downloaded-mobile-games.html#
Oprah shares clip that reveals she, Obama not in same room during interview
Former President Obama sat down virtually with Oprah to discuss his new memoir 'A Promised Land.'
Oprah Winfrey revealed her latest interview with former President Barack Obama was filmed remotely, despite the pair appearing to be in the same room.
In a behind-the-scenes post shared on Instagram, the media and entertainment mogul showed the intricate process used to create the façade. Featured on her AppleTV interview series, The Oprah Conversation, Oprah and Obama were on different sides of the country during their intimate conversation.
"He was in D.C., and I was in California, but thanks to the power of technology (and @drewbarrymore) now I may never leave my house," she wrote on Instagram.
According to O Magazine, the green-screen technology used was inspired by Drew Barrymore's talk show which incorporated similar production during the beginning of the coronavirus pandemic. Oprah told the self-named news outlet that she would have preferred to conduct an in-person interview.
"Nothing compares to being in person, but this was the next best thing," Oprah said. "Certainly it's far better being in person, but this was as close as you can get, because you are looking at the other person's body language. Rather than looking directly into the lens, you're looking at the person's full-body, their facial expressions, their movements, everything."
According to O Magazine, Obama was instructed to not wear green or white, shiny shoes, or drink water from a clear glass during the recording. The monitors used were carefully placed to create eye contact between the two.
"Once the furniture and President were in place, his image, the chair, side table, drinking glass, the floor and even shadows were delivered by fiber line in real time to California, and composited with Ms. Winfrey's living room, putting them both virtually in the same place," a representative from Harpo Productions said to the outlet.
During the interview, the two public figures discussed his presidency, their individual lives through quarantine, and his latest book A Promised Land. According to USA Today, he revealed he began to write the memoir only one month after leaving office.
"I just kept on grinding," he said. "A. I'm not necessarily the fastest writer. B. In any writing process, you're always constantly thinking, am I oversharing here? Am I putting in too much, too little? Are people really going to be interested in every aspect of this or that or the other?"
theGrio reported A Promised Land sold over 887,000 copies in 1 day which includes preorders, physical sales, and audiobooks. The memoir is projected to remain a top-seller throughout the holiday season.
"We are thrilled with the first day sales," said David Drake, publisher of the Penguin Random House imprint Crown said. "They reflect the widespread excitement that readers have for President Obama's highly anticipated and extraordinarily written book."
Source: https://news.yahoo.com/oprah-shares-clip-reveals-she-200724323.html
Sony PS5: price, release date, specs and features
The new generation of Sony PlayStation has arrived. Today's the day (12 November) that the PS5 goes on sale in the USA, Canada, Australia, New Zealand, Japan, Mexico and South Korea. The rest of the world including the UK and Europe can purchase the new console from 19 November.
How much is Sony's PlayStation 5?
Sony Interactive Entertainment have confirmed that the latest offering which includes a disc slot costs $499. The Digital Edition, which dispenses with the disc slot altogether, giving way to a completely digital model, will set fans back $399.
What are the features of the new generation PS5?
The Japanese manufacturer's latest console is jam-packed with new technology.
In keeping with promises made in the PlayStation Showcase in September, all PS5 consoles come with a white DualSense control, the new remote that leaves behind the previous DualShock and its features in favour of adaptive triggers and haptic feedback more sophisticated than anything that's come before it, a feature that completely transforms the way gaming feels.
Another feature that shows it's really seven years of new technology ahead of its younger sibling, its memory and speed. SSD memory promises to be 825 GB, and the data input speeds of 5.5GB per second, as well as much more compressed data. This pitches the PS5 as up to 100 times faster than the PS4, and will affect everything from levels design to load times (which Sony boast will be essentially non-existent). As far as RAM memory is concerned, PlayStation 5 secures 16 GB, alongside a CPU of 8-core Zen 2 at 3.5 GHz and a GPU of 10.28 TFLOPS.
Technical specification of Sony PlayStation 5
CPU: 8–core Zen 2 at 3.5GHz (variable frequency)
GPU: 10.28 TFLOPs, 36 CUs at 2.23GHz (variable frequency)
GPU Architecture: custom-built RDNA 2
Memory/Interface 16GB GDDR6/256-bit
Memory bandwidth: 448GB/s
Storage: custom-built 825GB SSD
IO: 5.5GB/s (pure), 8-9GB/s average (compressed)
Storage Expansion: Slot NVMe SSD
External Storage: Compatibility USB HDD
Optical reader: 4K UHD Blu-ray
Will my old PS4 games be compatible with the new PS5?
One of the main incentives to upgrade to PS5 is it's backwards compatibility and PS Plus Collection. We know that the console is compatible with 99% of the over 4,000 existing PS4 games, in addition, that this retro compatibility is further improved by Game Boost which will guarantee 60 FPS and better visuals.
One more bonus; all PS5 games are region free, meaning you can enjoy imported games without having to mess about, a pretty good reason to choose the disc version for $100 more. Currently not a huge number of games specific to PS5 spec have been released.
Source: https://en.as.com/en/2020/11/12/latest_news/1605142296_159640.html
Celebrity photographer Greg Williams uses iPhone 12 Pro Max in Gemma Arterton photoshoot
Ahead of the launch of Apple's new iPhone 12 Pro Max, Apple has given celebrated photographer and trusted film industry insider Greg Williams an iPhone 12 Pro Max to see what the new smartphone is capable of.
When he isn't shooting the rich and famous backstage at events like the Oscars or BAFTA, Williams offers a Candid Photography Course on Skillsfaster.com with the intention is to give people the skills to take a great photo in any situation, anytime regardless of the kit they are using.
And, fresh off a shoot with British star Gemma Arterton, he supplied us with some top tips for mobile photography.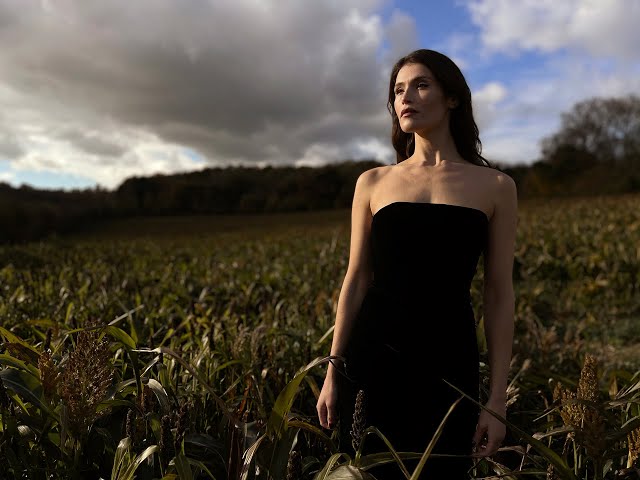 Here are his top tips for taking better pictures, whether you've got a new iPhone or not:
1. The best camera is the one you have with you.
2. Pause long enough to think about the light, how it's falling on your subject and if you could improve it by moving the camera or subject. When you think about the light, you're thinking like a photographer.
3. Don't be lazy! Move into position… too many people take the picture from the place they happen to be in.
4. Learn how to use the exposure function on your camera/smartphone – most have exposure functionality with a slide control that can be locked. Use it.
5. Think about the story you want to tell in your picture and use all the tools to express that story in one frame; exposure, focus, composition and directing the subject where necessary.
6. Record your life as opposed to just your "best life". I think of photography as creating memories and you'll want to look back on life in all its glorious complexity.
7. Edit with your heart, not your head. Don't edit the photo you tried to take.
8. Edit the pictures you did take and choose the moments that feel authentic because it's the pictures that we believe that stand the test of time.
Greg Williams will be a guest on the Pocket-lint Podcast in the next couple of weeks.