'What is Wi-Fi calling?': How to make calls from your smartphone even if you don't have a cell signal
Wi-Fi calling is a service that allows you to make phone calls over Wi-Fi, if you don't have a reliable cellular connection.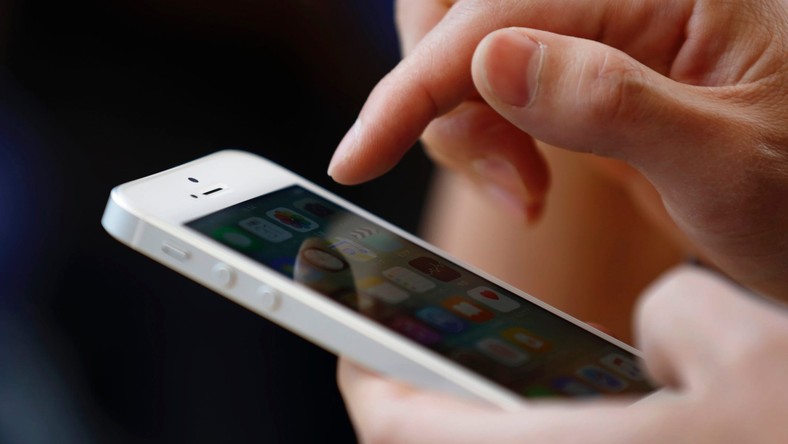 Wi-Fi calling is built into nearly all modern phones, and usually comes at no extra cost.
The sound quality on Wi-Fi calls will depend on the speed of your Wi-Fi connection .
You've probably heard a thing or two out there about Wi-Fi calling. However, if you're not a big tech person, you may be a little confused as to what that is.
It's actually very simple: Wi-Fi calling is when you conduct a phone call over a Wi-Fi connection, rather than using your cell phone carrier's cellular network.
Here's what you should know about Wi-Fi calling, including how to set it up on your phone.
Wi-Fi calling, explained
As stated, a Wi-Fi call is a call that's placed using a Wi-Fi internet connection instead of a cell connection.
There are several advantages to Wi-Fi calling over standard voice calling. Firstly, because it uses something called a High-Definition (HD) Voice service, often calls made over Wi-Fi are clearer and easier to make out. However, this will depend on the speed of your internet connection .
If you're in an area where cellular service is spotty, Wi-Fi calls can help keep you from dropping calls.
Additionally, on most major phone carriers, Wi-Fi calling services are free, as long as the calls are being made to U.S. numbers.
You have access to Wi-Fi calling as long as you have a compatible cell phone. Don't worry that's all phones on the market today. So as long as you don't have a very old smartphone as in, older than the iPhone 6 you can use Wi-Fi calling.
You should also note that to make Wi-Fi calls, you'll also have to provide your address. This is so emergency services can reach you if you call 911.
If you want to know how to turn that capability on, here's how.
How to enable Wi-Fi calling
The exact way to turn on Wi-Fi calls on your phone will depend on what sort of phone you have. But in general:
On an iPhone :
1. Open your phone's Settings app.
2. Tap the "Cellular" option to open your cellular network menu.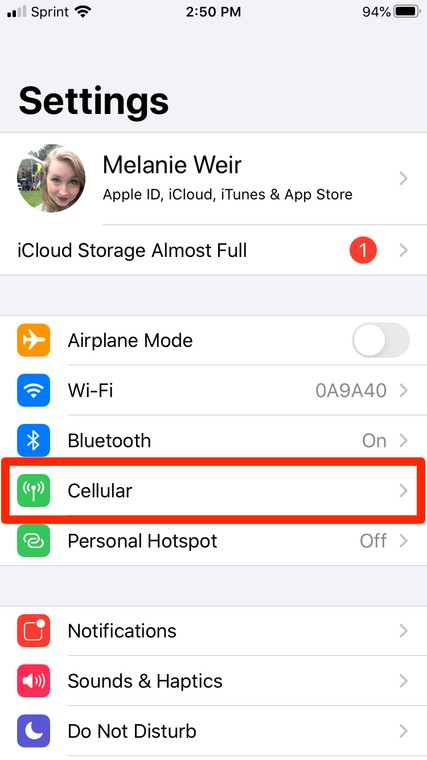 What is Wi Fi calling 1Melanie Weir/Business Insider
3. Find the Wi-Fi calling option and tap it.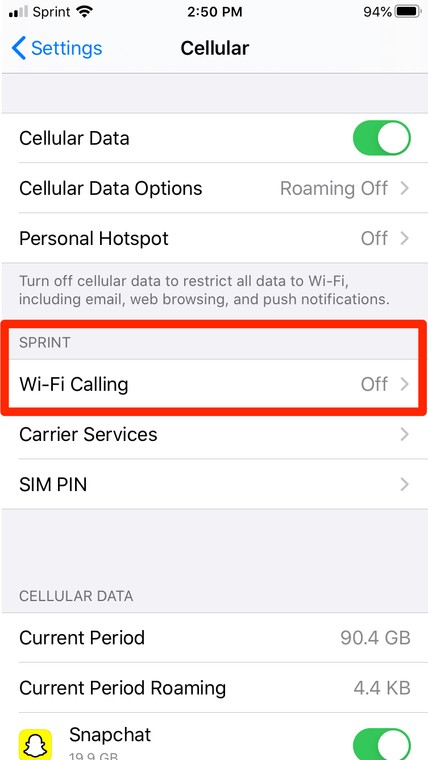 What is Wi Fi calling 2Melanie Weir/Business Insider
4. Toggle the Wi-Fi calling switch to the left, so it turns green.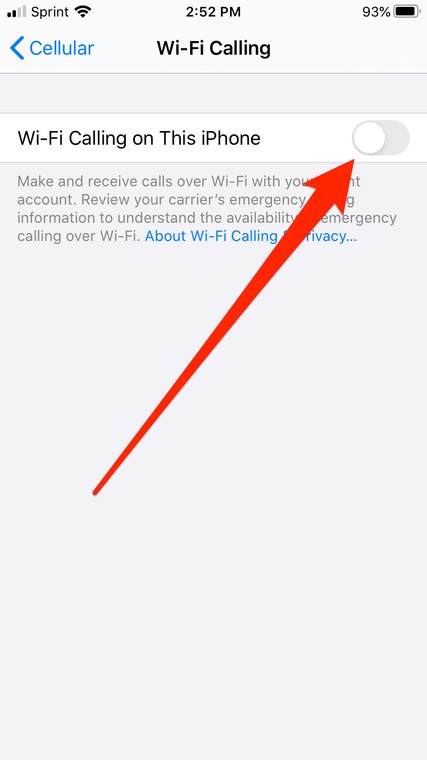 What is Wi Fi calling 3Melanie Weir/Business Insider
5. A pop-up will appear, giving you more details about the sort of information that gets sent to your cell phone carrier when you enable Wi-Fi calling. Read to make sure you're okay with the terms, then tap "Enable."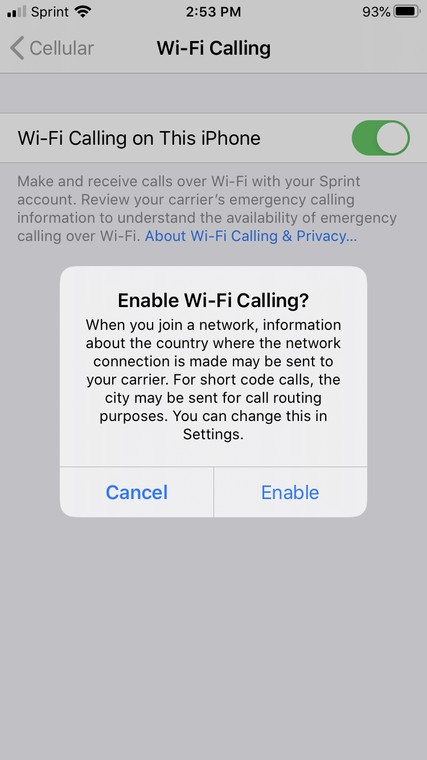 What is Wi Fi calling 4.PNGMelanie Weir/Business Insider
6. Another pop-up will appear, asking you to confirm your address in order to comply with federal 911 regulations. The appearance of this pop-up may change slightly based on your cellular carrier. Confirm your address, then tap "Next."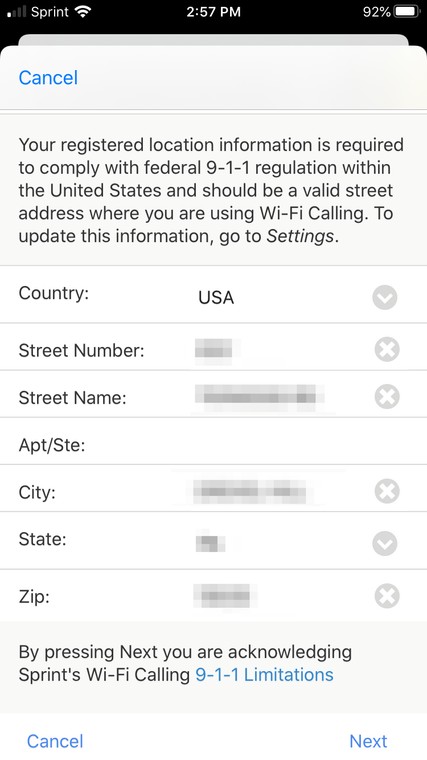 What is Wi Fi calling 5Melanie Weir/Business Insider
7. Follow the on-screen instructions from your carrier to finish setting up Wi-Fi calling on your device.
If you're using an Android phone :
1. Open your phone's dialer the screen where you type in phone numbers and tap the three dots in the top-right corner.
2. Select "Settings."
3. In the menu that appears, tap "Wi-Fi calling" and then tap the switch next to it so it flips to the right.
4. You'll be asked to confirm that you want to enable Wi-Fi calls, and then enter your address. Once you've done both, Wi-Fi calling will be enabled.
Source: https://www.pulse.ng/bi/tech/what-is-wi-fi-calling-how-to-make-calls-from-your-smartphone-even-if-you-dont-have-a/hygv84h
WhatsApp is getting a huge update — and Zoom should be worried
In an age where video calling has replaced pretty much all face-to-face interaction, it's hard to believe that some of the most popular mobile clients still have very lackluster desktop support.
WhatsApp is one such app, and currently has no video or voice calling on its desktop or web clients. But that might be about to change.
An incoming update for WhatsApp seems to reveal that both video and voice calling will be coming to its desktop and web clients some time in the near future — marking the first time you've been able to do those things away from your phone.
According to WABetaInfo, version 2.2043.7 of the WhatsApp web client includes an overhaul of the user interface. Among those changes are buttons that let you make voice and video calls without having to switch over to your phone. Group calls are included too, and having all that extra screen space is going to make that experience a heck of a lot nicer.
WABetaInfo also includes screenshots of the calling feature in action, and from the looks of things calls will get their own pop-up window. That way you can see what's going on without having to keep the main client open.
Apparently this update could arrive in a few weeks time, but that's not guaranteed until WhatsApp makes an official announcement. Still, given the fact that both features look pretty much ready to go, it wouldn't make sense for WhatsApp to hold back. Especially given the increasing competition from companies like Zoom.
Then again, Zoom is only now embracing end-to-end encrypted calls in a new beta program. WhatsApp, which encrypts everything by default, just has to roll this out before someone else gets the chance.
Why Anna Kendrick Is The 'Most Dangerous Celebrity On The Internet'
While "dangerous" is not the word that would come to mind when you think of Anna Kendrick, the actor best known for her work in the Pitch Perfect movies and voicing Princess Poppy in Trolls World Tour, she finds herself at the top of the McAfee's "most dangerous celebrities" online list this year. McAfee keeps track of the celebrity search terms most likely to result in a malicious link or phishing content. As the coronavirus resulted in shelter-at-home order and social distancing was encouraged, internet usage in 2020 has skyrocketed – and bad actors have taken advantage.
According the Wall Street Journal, internet usage increased 25% in March, just as the shelter-at-home orders had taken place. While the sudden early rise in internet use slowly decreased throughout the summer, remote school, work from home and the lack of movie theaters continue to keep internet use higher than previous years.
Kendrick's most recent film, Trolls World Tour happened to coincide with the sudden shift to films streamed online on their release date. Universal's decision to stream Trolls on-demand in April was met with some hesitance as the move might hurt the theatre industry, but did result in record-breaking sales amid the pandemic response. The success moved Kendrick from the fourth spot on the McAfee list in 2019 to number one in 2020.
Anna Kendrick is among several other actors and musicians in the top ten of the McAfee list that includes Sean Combs, Blake Lively, Taylor Swift and Julia Roberts. These names evoke a timelessness in a year that seems to feel like an eternity. This was reflected in the shifts in search online with more users seeking nostalgia and comfort in an uncertain year. According to a study in late 2019, people shift to "nostalgic consumption" when there is a "collective sense of uncertainty and anxiety."
But these searches have consequences to vulnerable users who may interact with malicious sites that phish for clicks. A search for Anna Kendrick (with terms like "torrent" or "free") may result in links that are dangerous. According to cybersecurity expert Lisa Toth at Baringa Partners, by clicking these links, the site can "try and take over your computer and install unwanted malicious programs (called malware). If your computer isn't up to date and well protected then those malicious programs can record you typing your passwords, copy all of your personal emails and pictures, or lock you out of your computer and hold you to ransom."
With more people online, ransomware has seen a sevenfold increase in 2020. Ransomware is a piece of software that locks your machine until you pay the cybercriminal something to release your computer. Cybercriminals are getting savvier, but they're taking advantage of our emotional connection to these actors as well. Dean Kelshall at Baringa Partners explains: "The most vulnerable are those who are too trusting or who react emotionally" to links or to emails.
Sean Combs, who has been in our nostalgic emotional space for over two decades from Puff Daddy to Diddy, ranks as number two on the McAfee list. Combs hosted a livestream town hall event called "Black America & Coronavirus" early in the pandemic and he also increased excitement by announcing a possible reboot of the MTV classic "Making the Band." The combination of nostalgia, comfort and emotions potentially lowers our guard against digital threats.
Aside from playing Princess Poppy in Trolls, Anna Kendrick also debuted her series "Love Life" on HBO Max in May. The combination of her lasting popularity and range of audiences from children to adults results in her "dangerous" status on the McAfee list. Cybersecurity expert Baker Nanduru, VP of McAfee's Consumer Endpoint Segment, recommends that "fans stay vigilant about protecting their digital lives and think twice before clicking."
You may think it is easy to remain safe online, but a search for "Anna Kendrick free" or "Anna Kendrick torrent" provides a series of suspicious links. Cybersecurity experts agree that you should avoid all these sites, but specifically sites with web addresses that contain made up words and extensions like .ru (Russia) or .icu (the shady "I see you"). If you end up on these sites, they're sometimes overloaded with download buttons, many of which contain ads or direct downloads to viruses rather than content.
Baringa Partners' Kelshall stresses that a simple click on a malicious site gives access to "use your personal information to defraud you, rack up debt in your name or even try and use your information to expose your friends and family" which could result in "personal embarrassment and associated repercussions."
The bad actors online may using good actors to lure their victims, but it's more important than ever to take the time to increase our internet literacies and be aware of how we interact with digital media.
Source: https://www.forbes.com/sites/jamiecohen/2020/10/13/why-anna-kendrick-is-the-most-dangerous-celebrity-on-the-internet/#2c7165de194e
Irish regulator probes Facebook's handling of children's data on Instagram
Ireland's Data Protection Commission (DPC) has launched two inquiries into Facebook Inc FB.O after concerns were raised about the social network giant's handling of children's personal data on Instagram.
The DPC, the main data privacy regulator in the European Union, received complaints from individuals and had identified "potential concerns" in relation to the processing of children's personal data on Instagram, Deputy Commissioner Graham Doyle told Reuters in an emailed statement.
Both inquiries were launched last month, Doyle said in the statement.
Facebook did not immediately respond when contacted by Reuters on Sunday.
The Telegraph, which first reported the inquiry, said Instagram made the email addresses and phone numbers of users under 18 public.
The Irish regulator launched its probe following a complaint by David Stier, a U.S. data scientist, the Telegraph added.
The first inquiry looks to establish if Facebook has the legal basis to process the data and whether it employs adequate protections and/or restrictions on Instagram.
"This inquiry will also consider whether Facebook meets its obligations as a data controller with regard to transparency requirements in its provision of Instagram to children," Doyle said.
Instagram's profile and account settings will be the focus of the second inquiry, examining whether the social media company is adhering to the regulator's data protection requirements.
Ireland hosts the European headquarters of a number of U.S. technology firms, making the DPC the EU's lead regulator under the bloc's General Data Protection Regulation's "One Stop Shop" regime introduced in 2018.
The new rules give regulators the power to impose fines for violations of up to 4% of a company's global revenue or 20 million euros ($22 million), whichever is higher.
Source: https://www.reuters.com/article/us-europe-privacy-facebook/irish-regulator-probes-facebooks-handling-of-childrens-data-on-instagram-idUSKBN2730Z9