YAHOO SUED OVER "STATE-SPONSORED" CYBERATTACK THAT AFFECT 500 MILLION USERS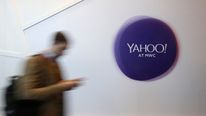 A lawsuit claims the US internet firm demonstrated "reckless disregard for the security of its users' personal information".
The US internet firm said the hack, which affected eight million user accounts in the UK, was carried out by a "state sponsored actor".
Ronald Schwartz, from New York, has accused Yahoo of gross negligence and filed a lawsuit on behalf of all users in the US whose personal information was compromised.
Mr Schwartz's lawsuit, which seeks unspecified damages, claims that Yahoo demonstrated "reckless disregard for the security of its users' personal information that it promised to protect".
:: What you need to know about the Yahoo data breach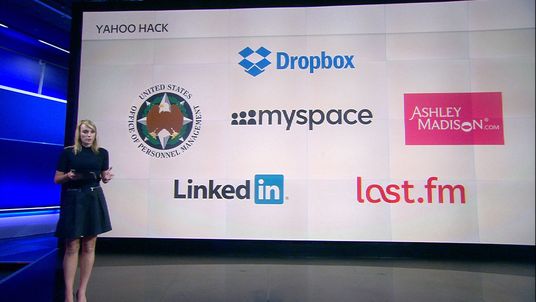 It adds that Yahoo could have prevented the breach if it had improved its security measures.
A Yahoo spokesperson declined to comment on the lawsuit.
The firm has said that user information including names, email addresses, phone numbers, birth dates and encrypted passwords were compromised after the hack in late 2014.
It insisted unprotected passwords, payment card data and bank account information was safe.
Users who might be affected are to be contacted by Yahoo, asked to change their passwords, and to use other ways of verifying their account.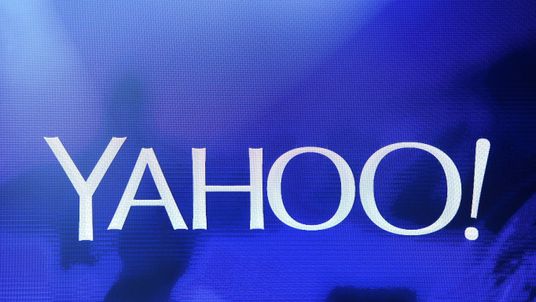 The Information Commissioner's Office described the scale of the breach as "staggering".
Information Commissioner Elizabeth Denham added: "We don't yet know all the details of how this hack happened, but there is a sobering and important message here for companies that acquire and handle personal data.
"People's personal information must be securely protected under lock and key – and that key must be impossible for hackers to find."
There was speculation that the fallout from the hack may have implications for Verizon's $4.8bn (£3.7bn) purchase of Yahoo.
In a statement, Verizon said: "We will evaluate as the investigation continues through the lens of overall Verizon interests, including consumers, customers, shareholders and related communities."
Richard Blumenthal, a Democrat senator from Connecticut, has called on regulators to investigate "whether Yahoo may have concealed its knowledge of this breach in order to artificially bolster its valuation".
Apple tries to take a bite out of credit card industry
Apple is rolling out a credit card that it says is designed to do things no other card can. So how does it actually stack up?
It looks different from a traditional credit card — there's no number on the front and the users' name is etched in metal. The card expands the company's digital Apple Pay services, marrying the physical card to a virtual one and integrating both with the iPhone. And it comes with a bevy of perks — quick sign-up, elimination of most fees, strong security protections and cash back. But industry experts say they aren't impressed — the financial benefits mirror many of those already out there for consumers.
——
WHAT DOES IT COST?
Apple says there are no fees associated with the card. That means no late fee, no annual fee, no international fee and no over-the-limit fees. It also said it aims to have among the lowest interest rates in the industry. Users must have an iPhone to use the card, which comes at a cost. But they will earn cash back on their purchases — 3 per cent on Apple purchases, 2 per cent on those with the virtual card and 1 per cent with the physical card.
"I'm underwhelmed," said Ted Rossman, industry analyst at Creditcards.com. "People will sign up for it, but that will be mostly because they love Apple, not because this card is better than anything that already exists."
He points to the Citi Double Cash card, which offers an easy-to-use 2 per cent back on any purchase. Or the U.S. Bank Altitude Reserve Visa Infinite card, which offers 3 points per dollar on mobile-wallet spending –worth 3 per cent cash back or 4.5 per cent off travel. Rossman said even another branded credit card, the Uber Visa card, comes out on top with 4 per cent cash back on dining purchases.
Apple points out that it is the only card to provide those rewards in real time, so that cash earned can be used immediately. Other companies often make users wait a statement cycle or until the bill has been paid. But WalletHub CEO Odysseas Papadimitriou is dubious people who can afford an iPhone and qualify for the card will need that cash so quickly. He also reiterated that there are better rewards out there, particularly for people with strong credit.
"There are other cards that have better rewards and no annual fee," he said. "There is a healthy market there, so from that perspective there is nothing unique."
A note on the interest rates as well — the card doesn't come out until summer but Apple has said that as of March, the variable annual percentage rate on the card could be anywhere from 13.24 per cent to 24.24 per cent based on creditworthiness. That's right in line with the rest of the market, Rossman said.
——
WHAT ABOUT SECURITY?
Apple prides itself on privacy and security, so no surprise, the card sets itself apart here.
The physical card has no numbers so purchases are made with the embedded chip and the digital version lives in your Apple Wallet on your phone, where it's protected by Face ID or Touch ID. That means that even if someone steals your phone they won't be able to use the card to buy things.
Apple says it won't get information on what you buy with the card or where or for how much. And it says Goldman Sachs, which Apple is working with to provide the card, will use your data only to operate the card — such as help with purchases or fraud protection — but your Apple Card data will not be used for any other purposes.
Even critics concede that the Apple Card technology provides a new layer of protection not available with other cards. And mobile payments, such as Apple Pay, are generally more secure than traditional credit cards.
However, consumers already have zero fraud liability with credit cards, said Papadimitriou. Federal law limits a consumer's fraud liability to $50 but all the major credit card networks — Visa, Discover, American Express and Mastercard — provide zero liability for consumer cards. Apple is working with Mastercard to create the Apple Card. So, he said, the added protection may be more perception than reality for most.
——
HOW EASY IS IT TO USE?
Apple says users will be able to sign up for the card in the Wallet app on their iPhone and begin using it almost immediately. It also tracks spending on the phone in a more user-friendly format, eliminating some of the gibberish that fills a traditional credit card statement.
It also includes some budgeting tools, such as tracking spending and providing estimates of how much interest could be charged on a purchase to help people make an informed decision. It allows users to set up weekly or biweekly payments to better match up with their paychecks. While these perks are nice, there are similar budgeting tools on other cards and the information only incorporates purchases and payments for Apple Pay and the Apple Card, so it's not providing a full financial picture. All the same, Apple users often enjoy the seamlessness of having the information at their fingertips.
There is still some sense of wait-and-see, as the power of the Apple brand and its fan base is strong. In general, though, credit card industry experts say this is a bid by Apple to expand its Apple Pay services. While Apple Pay is the most common of mobile-wallet payment services, only 13 per cent of smartphone users have tried it, according to industry tracking site PYMNTS.com.
"Apple makes great software, but I'm not sure they truly understand consumer needs on this," Papadimitriou said.
LAGOS TO HOST BIANNUAL AFRICA FINTECH SUMMIT FOR THE FIRST TIME IN NOVEMBER
The Summit, organized by Dedalus Global, gathers innovators, investors, policy makers and other key stakeholders in the Fintech sector to discuss technologies transforming finance on the continent, debate regulatory policies, compare best practices, and forge new ventures
LAGOS, Nigeria, 

September 17, 2018

/ — Africa's premier fintech event, the Africa Fintech Summit, (www.AfricaFintechSummit.com) will be held for the first time in Lagos, Nigeria, on

November 8-9, 2018

. This event comes on the heels of the earlier edition in Washington D.C. which featured leading policy makers, c-suite business executives, start-ups, and investors.

The Summit, organized by Dedalus Global, gathers innovators, investors, policy makers and other key stakeholders in the Fintech sector to discuss technologies transforming finance on the continent, debate regulatory policies, compare best practices, and forge new ventures.

Speaking on the decision to bring the Summit to Lagos, the Chairman of the Summit, Leland Rice, said, "Lagos is an ideal host city; it's an epicenter of Africa's fintech revolution and the driving force behind the continent's entrepreneurial spirit. The successes of companies such as Paga, Flutterwave, Mines.io, and Paystack have strategically positioned Lagos as the destination of choice for investors."

"The first edition of the Summit in D.C. was a launch pad for several milestone fintech deals struck among its delegates in the months after the event. We plan to build on these successes in Lagos, with a focus on bringing innovators and policy makers together to move the needle on fintech regulation and bringing founders and investors together to facilitate further capital raises," added Leland.

The two-day event will feature investor missions from the US, UK, and UAE, an Alpha Expo featuring the most exciting startups and entrepreneurs in Nigeria, a half-day blockchain masterclass, and an awards ceremony.

Reacting to the decision to host the Summit in Lagos, the Senior Special Assistant to the President on Technology, Lanre Osibona, stated, "This reflects the progress Nigeria is making in the areas of technology and financial services. The event is very important as it comes at the heels of the Vice President Osinbajo's trip to Silicon Valley to promote Nigeria's tech sector. We look forward to collaborating with the organizing committee and to a successful event in Lagos."

In similar vein, Tayo Oviosu, the founder of Paga—a payment company that recently raised $10 million in Series B2 funding—said that "the Africa Fintech Summit in Washington D.C. provided valuable insights into the fintech space and connected me with key players in the industry. I look forward to the Lagos edition."

Speakers lined up for the event include Chief Economist of PwC Nigeria, Dr. Andrew S. Nevin; Managing General Partner of EchoVC, Eghosa Omoigui; CEO of Diamond Bank, Uzoma Dozie; Founder of Flutterwave, Iyinoluwa Aboyeji; and CEO of PayStack, Shola Akinlade, whose company recently raised $8 million Series A funding

Distributed by APO Group on behalf of Dedalus Global.

For more information, please contact:
Ridwan Sorunke
Directory of Communications, AFTS
[email protected]
+234 (0) 8037885760
+1 2023166726

About Dedalus Global

Dedalus Global (https://VC4A.com/dedalus-global/) is an investment and strategy advisory firm focusing on emerging markets and emerging technologies. With networks throughout Africa and the Middle East, we leverage granular market knowledge to drive innovation, accelerate capital deployment, and create value for our clients and the economies where they operate.

About Africa Fintech Summit (AFTS)

The Africa Fintech Summit (www.AfricaFintechSummit.com) is a biannual event that brings together leading disruptors, tech and finance professionals, regulators, and investors from around the globe to debate policies, compare best practices, and forge Africa-focused ventures. AFTS leverages the growth of the fintech sector in Africa to bring key stakeholders to discuss the technologies transforming finance on the continent.

To learn more about AFTS, please visit www.AfricaFintechSummit.com

View a recap from the AFTS Washington: https://www.youtube.com/watch?v=ZIdDS-u0rXE

SOURCE
Dedalus Global

Multimedia content
COMPETING IN THE NEW ERA OF OPEN PLATFORM BANKING
Open platform banking may still be in its infancy, but forward-thinking banks are taking the first steps to create an open platform developer ecosystem. With a secure portal and sandbox environment, a developer community can generate innovative banking products and services.

We evaluated the relative maturity of global banks based on the channel environment and developer experience of their portals, their API offerings, and the adoption of Open Banking across their developer community.
Who is leading the way in the open platform ecosystem?
Based on our research findings, ecosystem engagement initiatives of global banks and card services are ahead of other financial institutions.
Looking at the developer experience of digital-native platforms confirms the importance of continued evolution in the developer experience. Financial services providers must consider how developer needs may change and become more complex over time.
Non-financial services platforms can offer over 100 APIs for 3rd-party consumption while major card services offer at least 25 API products that enable core business services access to data insights.
Download our full report to learn the five steps banks can take now to start designing and launching a scalable API developer ecosystem. Accenture clients rely on our innovative solutions and banking industry experience—and we welcome the opportunity to help you on your open platform banking journey.