Aereo CEO: 'We're on the Side of the Angels'
The ratings are in. Americans love TV–and they hate their cable providers with the white-hot intensity of a thousand suns. Gripes ranging from annual price hikes to technical snafus to restrictive bundled packages continue to relegate cable companies to the cellar of consumer experience surveys: In a study by research firm Temkin Group that ranks the customer service of 235 companies in 19 industries, TV service providers occupy six of the seven bottom spots.
Chet Kanojia feels subscribers' pain. "Media consumption is changing and evolving, but there hasn't been a whole lot of technological progress and innovation around the cable customer experience and around billing," he says. "Consumers feel like they're still stuck in an era where they're not being heard."
Aereo, the startup Kanojia launched in 2012 in New York City, turns the conventional broadcast model on its head by enabling consumers to stream live and time-shifted TV programs to internet-connected devices–no boxes, cable subscriptions or complex wires required. The firm assigns each user a dime-size remote antenna and cloud-based digital video recorder, billing $8 per month for 20 hours of DVR space. For an additional $4 per month, Aereo customers can upgrade to 60 hours of space and the flexibility of recording two shows at once.
"Our ambition as a company is offering a better way for people to consume television and media," says the soft-spoken Kanojia, Aereo's CEO. "We're getting a lot of positive reaction because we're enabling an alternative. There is a vacuum in the marketplace that the incumbents aren't coming in to serve."
As of press time, Aereo services were limited to a dozen major U.S. cities, with grab-bag programming lineups determined by which signals are available in each market. But despite Aereo's relatively small scale, major broadcasters are mounting an all-out offensive to neutralize the threat it poses. Almost immediately after Aereo went live, a consortium of TV giants filed an injunction against the service, including CBS, Disney's ABC, Fox and NBC, whose parent Comcast will have even more skin in the game if its bid to acquire Time Warner Cable is successful. The networks contend that Aereo, which doesn't pay for the over-the-air broadcast signals its solution captures, violates copyright law and essentially steals their programming. (The broadcasters declined to comment on the recommendation of counsel.)
Aereo is winning the battle, at least so far. In mid-2012, a U.S. District Judge denied the networks' joint injunction, citing as precedent the landmark 2008 case The Cartoon Network v. CSC Holdings, Inc. (aka Cablevision), which determined the legality of cloud-based streaming and DVR-based services. The networks appealed the decision to the U.S. Court of Appeals for the Second Circuit, which in April 2013 upheld the lower court's ruling and stated that Aereo's one-to-one streaming technology is not tantamount to a public performance and therefore does not constitute copyright infringement.
Last October, the broadcasters petitioned the U.S. Supreme Court to take up the case. One month later, both the National Football League and Major League Baseball filed a joint amicus brief in support of their broadcasting partners, with the two leagues even threatening to shift their games from free TV to premium cable, "where Aereo-like services cannot hijack and exploit their programming without authorization." The Supreme Court agreed to hear the case; a ruling is expected by the end of June.
"I'm not an attorney, but I can tell you that Aereo has gone to extraordinary lengths to craft a service that, to my eyes, stays within the law and what is decided fair use," says Colin Dixon, principal analyst at Silicon Valley analysis firm nScreenMedia. "This is a very, very important case, because if the justices find [that Aereo's streaming service] is a broadcast, it calls into question the Cablevision decision. It will also call into question other cloud services, as well as all infrastructure for delivery of all media over the internet."
Chaitanya "Chet" Kanojia has spent the better part of his life dreaming up technologies with the potential to change the TV industry. As a teen in Bhopal, India, he began his entrepreneurial career building bookshelf speakers in his parents' garage, selling them for less than the price of name-brand gear. He also hatched a never-realized scheme for a primitive video-on-demand system employing VCRs. "I tried to convince my mom to give me the money to start that. Wisely, she said no," the 43-year-old chuckles.
Kanojia drew formative inspiration from computing pioneers like Bill Gates and Steve Jobs. "The most attractive part is that they weren't born into it. They went from two guys in a garage to empires," he says. "India is a pretty brutal place. There's a lot of poverty and a lot of feral dogs running around. My father and I would go out for walks, and he would always say, 'You know, that dog can feed himself. The challenge in life isn't feeding yourself. What's important is what you create.'"
After earning his bachelor's degree in mechanical engineering from the National Institute of Technology in Bhopal, Kanojia immigrated to the U.S., attaining a master's degree in computer systems engineering from Northeastern University in Boston. From there he joined Product Genesis, a strategic innovation management services firm spun out of the Massachusetts Institute of Technology. "That's where I learned about product development–how you manage the process, how you allocate resources and all sorts of other skills," Kanojia recalls.
That experience proved instrumental when Kanojia founded Navic Networks in 1999. The Waltham, Mass.-based business's software helped cable companies with issues like spectrum planning and viewer measurement, which aided them in infrastructure management as well as rolling out targeted campaigns. Navic raised roughly $43 million from investors including Pequot Ventures (now FirstMark Capital), Himalaya Capital, Highland Capital Partners and Pilot House Ventures before Microsoft acquired the business in 2008, forking over between $200 million and $300 million, according to reports.
Kanojia stayed with Microsoft for just over two years but itched to return to the startup space, eventually discussing the Aereo concept with FirstMark managing director Amish Jani. "I remember the dialogue vividly," Jani says. "Chet said, 'I've got this idea. I've tried to shake it. It's so crazy, but it's so elegant, and I think it can be a game-changer.' We would have backed almost anything he came up with because we thought so highly of him, but we spent a lot of time working through it and basically decided this thing was crazy enough that it just might work."
Working with Joe Lipowski, who became Aereo's CTO, and a team of software and hardware engineers, Kanojia began designing the remote antenna at the core of his solution, completing a functional prototype in 2011. The team next tackled how to transcode MPEG-2 on ATSC to the H.264 internet video standard at wire speed on a consumer-by-consumer basis, a challenge that stretched another six months. In all, Aereo spent roughly $50 million on R&D, finally becoming commercially available in September 2012.
While Aereo engineers toiled away, Kanojia visited every network broadcaster and many cable companies to discuss the venture. "We told them what we intended to do," he says. "We said, 'We think we're right about this stuff. If you've got an issue, we should talk about it, and maybe we can come to a resolution.' Not a single person said, 'We have a problem with this.'"
Kanojia publicly unveiled Aereo in February 2012, buoyed by $20 million in financing from backers including FirstMark, Highland Capital and IAC, the media and internet company led by Hollywood power broker Barry Diller, who spent close to a decade as Fox chairman and CEO. The networks filed their injunction just two weeks later.
A source familiar with the case says that broadcasters fear Aereo could undermine the lucrative retransmission fee structure imposed by 1992's Cable Television Consumer Protection and Competition Act, which requires cable providers to reimburse networks for carrying their content. Retransmission fees generated an estimated $3.3 billion in broadcaster revenue in 2013, a total research firm SNL Kagan projects will increase to $7.6 billion by 2019. The networks don't just object to Aereo redistributing their programming while circumventing those fees; they believe cable and satellite operators could follow Aereo's lead, causing a seismic shift that would endanger their bottom line.
"In some respects, Aereo actually helps broadcasters," nScreenMedia's Dixon counters. "One aspect of their business is advertising sales, and Aereo increases eyeballs. It's that simple. The problem is that broadcasters are also getting a substantial amount of cash from pay-TV operators. The broadcasters are not scared of Aereo per se; it's the approach. Because if that approach is OK, then potentially pay-TV operators could say, 'We're just going to do Aereo for our local broadcast stations, and we're not going to pay [the networks] anymore.'"
The case now before the Supreme Court, American Broadcasting Companies, Inc. v. Aereo, Inc., isn't simply about Aereo and its broadcaster opponents. A decision to block Aereo could jeopardize the cloud-computing and cloud-storage segment as a whole, potentially blocking consumers from saving and accessing content via digital locker services like Apple's iCloud, Amazon Cloud Player and Google Play Music.
"People confuse the issue and say, 'Aereo doesn't pay for content,'" Kanojia says. "Well, the consumer has the right to that content for free, using an antenna. That's what Congress said. That was the deal with broadcasters. The cloud [is] the real fight. If you stop Aereo, you're basically saying that every time you move a file from location A to location B, you have to pay a performance tax on it. This is not limited to performances, either–it also applies to e-books and everything else across the board."
If the Supreme Court rules against Aereo, the justices would effectively overturn the 2008 Cablevision decision and make cloud-based DVRs illegal, "in which case we have to change that architecture and revert back to putting DVRs in people's homes," Dixon explains. "Then I start to really worry about cloud storage for consumers. The ability for me to rip a CD, put that content on a cloud-storage device and listen to it on my iPad or smartphone when I'm wandering around–that behavior may be in question."
And if the Supreme Court rules in Aereo's favor? 21st Century Fox president and COO Chase Carey will consider transitioning Fox to a subscription service, and other networks could follow suit. Dixon says that scenario would likely take a long time to play out, however, citing a multitude of contractual hurdles.
"Maybe nothing happens," Dixon adds. "One of the broadcasters' fears is that pay-TV systems will use Aereo's structure to avoid paying them license fees. The problem with that scenario for pay-TV providers is that NBC, CBS and Fox provide a lot of additional cable channels for those systems as well. They could say, 'Be careful–if you do this, I'm going to pull all of my channels from your service.'" (This is not an idle threat: Time Warner Cable lost a record 306,000 subscribers in the third quarter of 2013 following a monthlong skirmish that blacked out CBS and CBS-owned cable outlets Showtime, the Smithsonian Channel and CBS Sports.)
Only the Supreme Court knows what comes next. For now, Aereo must play the waiting game. The company plans to expand to additional U.S. markets by the end of 2014; Kanojia is also plotting new features and enhancements. While Aereo has not yet revealed subscriber totals or revenue, investors remain bullish on the company's prospects: In early January the firm closed a Series C financing round of $34 million, bringing its total funding to close to $100 million.
Kanojia says he can't–scratch that, won't–envision a scenario in which Aereo does not prevail. "I wouldn't get out of bed if I was thinking along those lines," he says. "Consumers want this, the system will be better, and we are bringing innovation into the industry. We're on the side of the angels."
source:http://www.entrepreneur.com/article/232285
Paypal to allow users to buy, hold and sell four cryptocurrencies
Bitcoin is up $400 to $12,296 today. Part of the reason is that Paypal hass received a conditional bitlicence from the New York State Department of Financial Services and will launch a service for users to be able to buy, hold and sell cryptocurrency.
In the release the company said it "signaled its plans to significantly increase cryptocurrency's utility by making it available as a funding source for purchases at its 26 million merchants worldwide."
The company is introducing the ability to buy, hold and sell select cryptocurrencies, initially featuring Bitcoin, Ethereum, Bitcoin Cash and Litecoin, directly within the PayPal digital wallet. The service will be available to PayPal account holders in the U.S. in the coming weeks.
"The shift to digital forms of currencies is inevitable, bringing with it clear advantages in terms of financial inclusion and access; efficiency, speed and resilience of the payments system; and the ability for governments to disburse funds to citizens quickly," said Dan Schulman, president and CEO, PayPal.

"Our global reach, digital payments expertise, two-sided network, and rigorous security and compliance controls provide us with the opportunity, and the responsibility, to help facilitate the understanding, redemption and interoperability of these new instruments of exchange. We are eager to work with central banks and regulators around the world to offer our support, and to meaningfully contribute to shaping the role that digital currencies will play in the future of global finance and commerce."
This is great news for crypto but I'm told it shouldn't have been entirely unexpected In June, there was a report that Paypal was working on direct crypto sales.
Source: https://www.forexlive.com/Cryptocurrency/!/paypal-to-enable-users-to-buy-hold-and-sell-cryptocurrencies-20201021
Nokia awarded contract to build 4G network on the moon
Nokia has been awarded a contract to establish a 4G network on the moon. The contract is one of several that NASA is awarding to companies as it plans a return to the moon.
The $14.1 million contract was given to Nokia's US subsidiary and is a small part of the $370 million total awarded to companies such as SpaceX. The cellular service will allow astronauts, rovers, lunar landers, and habitats to communicate with one another according to Jim Reuter, the Associate Administrator for NASA's Space.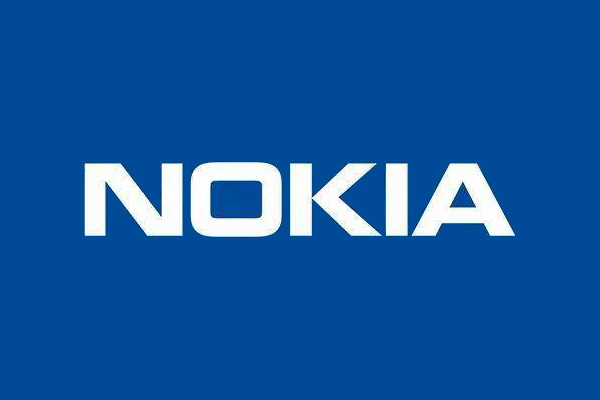 The 4G network that Nokia will build will be miles superior to the form of communication that was used during the early missions to the moon.
This is not Nokia's first attempt to launch an LTE network on the moon. It planned to do so in 2018 in collaboration with PTScientists, a German space firm, and Vodafone UK to launch an LTE network at the site of the Apollo 17 landing but the plan never came to fruition.
Source: https://www.gizmochina.com/2020/10/18/nokia-awarded-contract-to-build-4g-network-on-the-moon/
Stripe acquires Nigeria's Paystack for $200M+ to expand into the African continent
When Stripe  announced earlier this year that it had picked up another $600 million in funding, it said one big reason for the funding was to expand its API-based payments services into more geographies. Today the company is coming good on that plan in the form of some M&A.
Stripe is acquiring Paystack, a startup out of Lagos, Nigeria that, like Stripe, provides a quick way to integrate payments services into an online or offline transaction by way of an API. (We and others have referred to it in the past as "the Stripe of Africa.")
Paystack  currently has around 60,000 customers, including small businesses, larger corporates, fintechs, educational institutions and online betting companies, and the plan will be for it to continue operating independently, the companies said.
Terms of the deal are not being disclosed, but sources close to it confirm that it's over $200 million. That makes this the biggest startup acquisition to date to come out of Nigeria, as well as Stripe's biggest acquisition to date anywhere. (Sendwave, acquired by WorldRemit in a $500 million deal in August, is based out of Kenya.)
It's also a notable shift in Stripe's strategy as it continues to mature: Typically, it has only acquired smaller companies to expand its technology stack, rather than its global footprint.
The deal underscores two interesting points about Stripe, now valued at $36 billion and regularly tipped as an IPO candidate. (Note: It has never commented on those plans up to now.) First is how it is doubling down on geographic expansion: Even before this news, it had added 17 countries to its platform in the last 18 months, along with progressive feature expansion. And second is how Stripe is putting a bet on the emerging markets of Africa specifically in the future of its own growth.
"There is enormous opportunity," said Patrick Collison, Stripe's co-founder and CEO, in an interview with TechCrunch. "In absolute numbers, Africa may be smaller right now than other regions, but online commerce will grow about 30% every year. And even with wider global declines, online shoppers are growing twice as fast. Stripe thinks on a longer time horizon than others because we are an infrastructure company. We are thinking of what the world will look like in 2040-2050."
For Paystack, the deal will give the company a lot more fuel (that is, investment) to build out further in Nigeria and expand to other markets, CEO Shola Akinlade said in an interview.
"Paystack was not for sale when Stripe approached us," said Akinlade, who co-founded the company with Ezra Olubi (who is the CTO). "For us, it's about the mission. I'm driven by the mission to accelerate payments on the continent, and I am convinced that Stripe will help us get there faster. It is a very natural move."
Paystack had been on Stripe's radar for some time prior to acquiring it. Like its U.S. counterpart, the Nigerian startup went through Y Combinator — that was in 2016, and it was actually the first-ever startup out of Nigeria to get into the world-famous incubator. Then, in 2018, Stripe led an $8 million funding round for Paystack, with others participating, including Visa and Tencent. (And for the record, Akinlade said that Visa and Tencent had not approached it for acquisition. Both have been regular investors in startups on the continent.)
In the last several years, Stripe has made a number of investments into startups building technology or businesses in areas where Stripe has yet to move. This year, those investments have included backing an investment in universal checkout service Fast, and backing the Philippines-based payment platform PayMongo.
Collison said that while acquiring Paystack after investing in it was a big move for the company, people also shouldn't read too much into it in terms of Stripe's bigger acquisition policy.
"When we invest in startups we're not trying to tie them up with complicated strategic investments," Collison said. "We try to understand the broader ecosystem, and keep our eyes pointed outwards and see where we can help."
That is to say, there are no plans to acquire other regional companies or other operations simply to expand Stripe's footprint, with the interest in Paystack being about how well they'd built the company, not just where they are located.
"A lot of companies have been, let's say, heavily influenced by Stripe," Collison said, raising his eyebrows a little. "But with Paystack, clearly they've put a lot of original thinking into how to do things better. There are some details of Stripe that we consider mistakes, but we can see that Paystack 'gets it,' it's clear from the site and from the product sensibilities, and that has nothing to do with them being in Africa or African."
Stripe, with its business firmly in the world of digital transactions, already has a strong line in the detection and prevention of fraud and other financial crimes. It has developed an extensive platform of fraud protection tools, but even with that, incidents can slip through the cracks. Just last month, Stripe was ordered to pay $120,000 in a case in Massachusetts after failing to protect users in a $15 million cryptocurrency scam.
Now, bringing on a business from Nigeria could give the company a different kind of risk exposure. Nigeria is the biggest economy in Africa, but it is also one of the more corrupt on the continent, according to research from Transparency International.
And related to that, it also has a very contentious approach to law and order. Nigeria has been embroiled in protests in the last week with demonstrators calling for the disbanding of the country's Special Anti-Robbery Squad, after multiple accusations of brutality, including extrajudicial killings, extortion and torture. In fact, Stripe and Paystack postponed the original announcement in part because of the current situation in the country.
But while those troubles continue to be worked through (and hopefully eventually resolved, by way of government reform in response to demonstrators' demands), Paystack's acquisition is a notable foil to those themes. It points to how talented people in the region are identifying problems in the market and building technology to help fix them, as a way of improving how people can transact, and in turn, economic outcomes more generally.
The company got its start back when Akinlade, for fun (!) built a quick way of integrating a card transaction into a web page, and it was the simplicity of how it worked that spurred him and his co-founder to think of how to develop that into something others could use. That became the germination of the idea that eventually landed them at YC and in the scope of Stripe.
"We're still very early in the Paystack payments ecosystem, which is super broken," said Akinlade. The company today provides a payments API, and it makes revenue every time a transaction is made using it. He wouldn't talk about what else is on Paystack's radar, but when you consider Stripe's own product trajectory as a template, there is a wide range of accounting, fraud, card, cash advance and other services to meet business needs that could be built around that to expand the business. "Most of what we will be building in Africa has not been built yet."
Last month, at Disrupt, we interviewed another successful entrepreneur in the country, Tunde Kehinde, who wisely noted that more exits of promising startups — either by going public or getting acquired — will help lift up the whole ecosystem. In that regard, Stripe's move is a vote of confidence not just for the potential of the region, but for those putting in the efforts to build tech and continue improving outcomes for everyone.
Source: https://techcrunch.com/2020/10/15/stripe-acquires-nigerias-paystack-for-200m-to-expand-into-the-african-continent/?tpcc=ECTW2020