ANDROID AND ANTITRUST: THE EU'S GOOGLE CASE EXPLAINED
Google faces a fine of up to $11 billion for the way it ties Google Search and Chrome to the Android mobile operating system.
Google's Android mobile operating system is based on open-source software, but some of the most useful parts of it – Maps and Search, for instance – are proprietary, and the company makes sure that anyone wanting to use those features has to use other services that make it money too.
If an investigation by the European Union's antitrust authority finds that that behavior constitutes abuse of a dominant market position, it could expose Google to a fine of up to $11 billion.
While the fine won't have much effect on Android users, device makers or service providers, the legal remedies that usually accompany such findings could mean bigger changes to the way Google licenses Android, and in particular access to its search tools and Play store.
If Google were forced to change those agreements, it could become easier for major phone manufacturers to sell devices with "forks" of the Android software that provide better security or privacy than Google's default, or to include search engines or browsers better suited to the needs of businesses.
What the Android antitrust case is about
What most people see as the Android operating system is part open source, part proprietary. AOSP, the Android Open Source Project, is the core software that handles interactions with the phone hardware and allows calls and internet access over the wireless network. Anyone can use and develop it.
However, another key component is GMS, Google Mobile Services, which Google describes as "the best of Google." It's the part of a phone's software that most people think of when they talk about Android, and includes Google's voice-controlled mobile assistant; Maps and the Chrome browser; as well its Gmail, Youtube, Photos and chat apps. Most crucially of all, it includes the Google Play store, giving access to millions of other apps, games, movies and TV shows, music tracks and magazines.
You don't have to pay to use or distribute GMS, but you do have to enter a license agreement with Google. Those agreements are at the heart of the case.
When did the EU start the Android antitrust case?
In April 2015, the European Commission opened a formal investigation into whether Google had breached EU antitrust rules by entering into anticompetitive agreements or abusing a possible dominant market position. Such actions could have hindered the development and market access of rival mobile operating systems, applications and services to the detriment of consumers and developers of innovative services and products, the Commission said at the time.
Android is the most-used mobile OS in Europe ahead of Apple's iOS, as it was when the Commission began its investigation. Since then, however, two other competitors have dropped out of the smartphone software market: Microsoft Windows Mobile and BlackBerry OS.
The Commission focused its investigation on three allegations:
Whether Google illegally hindered the development and market access of rival mobile applications or services by requiring or incentivising smartphone and tablet manufacturers to exclusively pre-install Google's own applications or services;
Whether Google has prevented smartphone and tablet manufacturers who wish to install its applications and services on some of their Android devices from developing and marketing modified and potentially competing versions of Android (so-called "Android forks") on other devices, thereby illegally hindering the development and market access of rival mobile operating systems and mobile applications or services;
And whether Google has illegally hindered the development and market access of rival applications and services by tying or bundling certain Google applications and services distributed on Android devices with other Google applications, services and/or application programming interfaces of Google.
Has the EU formally charged Google?
In April 2016, EU Competition Commissioner Margrethe Vestager sent Google a "Statement of Objections" – formal charges that it expected the company to answer. It accused the company of a breach of EU antitrust rules, abusing its dominant position by imposing restrictions on Android device manufacturers and mobile network operators.
Google, it said, had implemented a strategy on mobile devices to preserve and strengthen its dominance in general internet search. That strategy meant Google Search was pre-installed and as the default or exclusive search service on most Android devices sold in Europe – and also prevented rival search engines using competing mobile browsers and operating systems to enter the market.
It also accused Google of giving smartphone manufacturers and mobile network operators financial incentives to exclusively pre-install Google Search on their devices, or of making such installation a condition for access to the Play store.
A Statement of Objections is a formal document issued by the European Union's antitrust authority, the European Commission, in cases of anticompetitive practices or abuse of market dominance. It sets out how the Commission believes a company has breached EU law, and gives the company a chance to defend itself, either in writing or in an oral hearing.
The next steps
If, after reviewing the company's response, the Commission still feels it has a case, it either invites the company to make formal commitments to remedy the situation, or it publishes a decision of its own imposing remedies, a fine, or both.
There's no deadline for the Commission to complete its investigation, but indications from Brussels are that it will publish a decision in the Android case before August 2018.
In the Google Android case, the Commission could theoretically fine it up to $11 billion, or 10 percent of parent company Alphabet's $110 billion worldwide revenue in 2017 – but recent antitrust fines have come nowhere near that level.
There's a separate investigation ongoing into the company's AdSense online advertising service, looking at the restrictions it places on the ability of third-party websites to display search ads from its competitors. That could expose the company to a similar-size fine.
And, of course, the Commission has already hit Google with one antitrust fine, for abusing the dominance of its search engine to promote its own comparison shopping services. That cost it $2.7 billion in June 2017, around 3% of its prior-year revenue.
Other recent fines for abuse of a dominant market position are in the same ballpark. In January 2018 it fined Qualcomm $1.2 billion, or just under 5% of annual revenue, while Intel's $1.3 billion fine in June 2014 represented about 3.8% of revenue.
Given the nature of the Commission's complaints, it could impose remedies requiring Google to change the way it licenses the GMS add-ons to Android, including its search engine and the Play store, or seek commitments from the company that it will make such changes.
That could mean mobile phones with access to the Play store, but with some other search engine or browser set as the default in place of Google Search or Chrome, appearing on the market from major manufacturers.
Source:  Computer World
Why Anna Kendrick Is The 'Most Dangerous Celebrity On The Internet'
While "dangerous" is not the word that would come to mind when you think of Anna Kendrick, the actor best known for her work in the Pitch Perfect movies and voicing Princess Poppy in Trolls World Tour, she finds herself at the top of the McAfee's "most dangerous celebrities" online list this year. McAfee keeps track of the celebrity search terms most likely to result in a malicious link or phishing content. As the coronavirus resulted in shelter-at-home order and social distancing was encouraged, internet usage in 2020 has skyrocketed – and bad actors have taken advantage.
According the Wall Street Journal, internet usage increased 25% in March, just as the shelter-at-home orders had taken place. While the sudden early rise in internet use slowly decreased throughout the summer, remote school, work from home and the lack of movie theaters continue to keep internet use higher than previous years.
Kendrick's most recent film, Trolls World Tour happened to coincide with the sudden shift to films streamed online on their release date. Universal's decision to stream Trolls on-demand in April was met with some hesitance as the move might hurt the theatre industry, but did result in record-breaking sales amid the pandemic response. The success moved Kendrick from the fourth spot on the McAfee list in 2019 to number one in 2020.
Anna Kendrick is among several other actors and musicians in the top ten of the McAfee list that includes Sean Combs, Blake Lively, Taylor Swift and Julia Roberts. These names evoke a timelessness in a year that seems to feel like an eternity. This was reflected in the shifts in search online with more users seeking nostalgia and comfort in an uncertain year. According to a study in late 2019, people shift to "nostalgic consumption" when there is a "collective sense of uncertainty and anxiety."
But these searches have consequences to vulnerable users who may interact with malicious sites that phish for clicks. A search for Anna Kendrick (with terms like "torrent" or "free") may result in links that are dangerous. According to cybersecurity expert Lisa Toth at Baringa Partners, by clicking these links, the site can "try and take over your computer and install unwanted malicious programs (called malware). If your computer isn't up to date and well protected then those malicious programs can record you typing your passwords, copy all of your personal emails and pictures, or lock you out of your computer and hold you to ransom."
With more people online, ransomware has seen a sevenfold increase in 2020. Ransomware is a piece of software that locks your machine until you pay the cybercriminal something to release your computer. Cybercriminals are getting savvier, but they're taking advantage of our emotional connection to these actors as well. Dean Kelshall at Baringa Partners explains: "The most vulnerable are those who are too trusting or who react emotionally" to links or to emails.
Sean Combs, who has been in our nostalgic emotional space for over two decades from Puff Daddy to Diddy, ranks as number two on the McAfee list. Combs hosted a livestream town hall event called "Black America & Coronavirus" early in the pandemic and he also increased excitement by announcing a possible reboot of the MTV classic "Making the Band." The combination of nostalgia, comfort and emotions potentially lowers our guard against digital threats.
Aside from playing Princess Poppy in Trolls, Anna Kendrick also debuted her series "Love Life" on HBO Max in May. The combination of her lasting popularity and range of audiences from children to adults results in her "dangerous" status on the McAfee list. Cybersecurity expert Baker Nanduru, VP of McAfee's Consumer Endpoint Segment, recommends that "fans stay vigilant about protecting their digital lives and think twice before clicking."
You may think it is easy to remain safe online, but a search for "Anna Kendrick free" or "Anna Kendrick torrent" provides a series of suspicious links. Cybersecurity experts agree that you should avoid all these sites, but specifically sites with web addresses that contain made up words and extensions like .ru (Russia) or .icu (the shady "I see you"). If you end up on these sites, they're sometimes overloaded with download buttons, many of which contain ads or direct downloads to viruses rather than content.
Baringa Partners' Kelshall stresses that a simple click on a malicious site gives access to "use your personal information to defraud you, rack up debt in your name or even try and use your information to expose your friends and family" which could result in "personal embarrassment and associated repercussions."
The bad actors online may using good actors to lure their victims, but it's more important than ever to take the time to increase our internet literacies and be aware of how we interact with digital media.
Source: https://www.forbes.com/sites/jamiecohen/2020/10/13/why-anna-kendrick-is-the-most-dangerous-celebrity-on-the-internet/#2c7165de194e
Irish regulator probes Facebook's handling of children's data on Instagram
Ireland's Data Protection Commission (DPC) has launched two inquiries into Facebook Inc FB.O after concerns were raised about the social network giant's handling of children's personal data on Instagram.
The DPC, the main data privacy regulator in the European Union, received complaints from individuals and had identified "potential concerns" in relation to the processing of children's personal data on Instagram, Deputy Commissioner Graham Doyle told Reuters in an emailed statement.
Both inquiries were launched last month, Doyle said in the statement.
Facebook did not immediately respond when contacted by Reuters on Sunday.
The Telegraph, which first reported the inquiry, said Instagram made the email addresses and phone numbers of users under 18 public.
The Irish regulator launched its probe following a complaint by David Stier, a U.S. data scientist, the Telegraph added.
The first inquiry looks to establish if Facebook has the legal basis to process the data and whether it employs adequate protections and/or restrictions on Instagram.
"This inquiry will also consider whether Facebook meets its obligations as a data controller with regard to transparency requirements in its provision of Instagram to children," Doyle said.
Instagram's profile and account settings will be the focus of the second inquiry, examining whether the social media company is adhering to the regulator's data protection requirements.
Ireland hosts the European headquarters of a number of U.S. technology firms, making the DPC the EU's lead regulator under the bloc's General Data Protection Regulation's "One Stop Shop" regime introduced in 2018.
The new rules give regulators the power to impose fines for violations of up to 4% of a company's global revenue or 20 million euros ($22 million), whichever is higher.
Source: https://www.reuters.com/article/us-europe-privacy-facebook/irish-regulator-probes-facebooks-handling-of-childrens-data-on-instagram-idUSKBN2730Z9
Spotify Seeking to Bar Apps That Transfer to Other Music Services From Using SDK
Spotify is reportedly seeking to admonish developers who use its API for apps that allow users to transfer to a rival music streaming service, such as Apple Music, by revoking access to the Spotify SDK.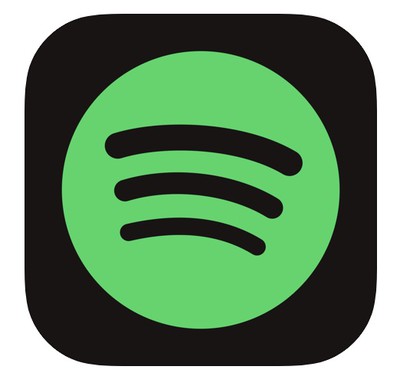 Developers who facilitate users with the ability to copy their Spotify library and playlists to other services are being informed that their access to the Spotify SDK is to be revoked.
Music streaming service transfer app SongShift has issued a post saying that it has been told to stop offering transfers away from Spotify or it will lose access to the Spotify SDK.
Unfortunately, as of SongShift v5.1.2, you will no longer be able to create transfers from Spotify to another music service. We understand this will be a disappointment for a lot of you. We wish we didn't have to.

The Spotify Developer Platform Team reached out and let us know we'd need to remove transferring from their service to a competing music service or have our API access revoked due to TOS violation.
Spotify has allowed SongShift to continue offering transfers into its service, however. Only transfers out to other streaming services have been blocked.
The move is backed by Spotify's developer agreement, which states that developers should not "transfer Spotify Content… to another music service that competes with Spotify or the Spotify Service."
In recent months, Spotify has heavily criticized Apple for anti-competitive behavior. The company has joined the "Coalition for App Fairness" to "fight back" against Apple, sided with Epic Games over its ongoing dispute with Apple, and formally complained to the European Comission about Apple allegedly stifling competition, resulting in an EU antitrust investigation.
Apple is using its dominant position and unfair practices to disadvantage competitors and deprive consumers by favoring its own services. We call on competition authorities to act urgently to restrict Apple's anti-competitive behavior, which if left unchecked, will cause irreparable harm to the developer community and threaten our collective freedoms to listen, learn, create, and connect.
The move to actively prevent users from transferring away from Spotify, thereby constraining competition, seems peculiar as the company has railed against Apple for supposedly doing the same. Interestingly, Apple has not instituted any equivalent bar on transferring away from ‌Apple Music‌ to other streaming services.
Source: https://www.macrumors.com/2020/10/12/spotify-to-bar-transfer-to-other-services-sdk/