Next Apple Watch Series 6 will have even more features
Before we get another Apple Watch, it's going to be by Fall of the year 2020 which is the time we'll be seeing the likes of the Apple 12, 12 Pro and the 12 Pro Max (what we think they'll be called at least) meanwhile, there's a lot of room for more and as more rumors breaks about the Watch 6, it's obvious the device is going to trump the previous model and be a really better upgrade. Below are a list of what we're expected to see when the Apple Watch 6 gets released all based on rumors and Apple patents.
A new round design might be implemented
Way back since the first Apple Watch back in 2014, there hasn't been much changes as the device's looked very similar to one another as the generation progresses. This new model might just be a few tweaks here and there with slightly larger display, a different design materials as well as a different watch band designs.
There has been rumors of a circular watch face in the Apple Watches since way back but Apple do release the square face. Compared to the likes of Galaxy Watch, Amazfit Verge, Huawei GT, most of which have circular designs, Apple might just be the next on the line. Another thing that might confirm the rumor is the fact that the company has issued a couple Apple Watch patent that shows a round display.
But not to get too excited as this isn't official yet as it's just a possibility. Changing the display from square to circle will mean Apple has to go through a ton of reworks which includes redesigning both the software and the hardware to fit this changes so there is no guarantee about it.
Even more watch faces
Apple Watch will add more to its tons of watch faces which ranges from the likes of Disney Characters to animated weather interfaces. The fact remains the company probably won't be ditching its third-party watch faces so soon.
What Apple might also be including this time is the ability to share those watch faces according to 9to5Mac with each watch face being configurable and can be shared as a unique file through Airdrop.
The report, which cites leaked iOS 14 code as the source of its information, also says WatchOS 7, the next version of Apple's smartwatch software, will add an analog-style tachymeter to its design options that would measure speed and distance.
Another interesting thing is the ability to share albums from photos app and create a customised watch face that cycles through the photos in that album. That can give family members the opportunity to add up individual photos to the shared album for everyone in the group to see on their wrists I think that might not be gimmicky.
Lastly, for patriotic users, WatchOS 7 may add an "international" option that lets you choose a country's flag as your watch face so God Bless America.
A native fitness app that works with the core
Good fitness feature is very important and that has been the core functionality of the Apple Watch ever since its been launched and that might be further enhanced now this new year.
MacRumors has it that the company I'd working on creating a standalone fitness application which unlike the current Activity application which tracks your progress and already on the Apple Watch, the new upgrade or should I say new app will guide workout activities which includes running, cycling, rowing, strength training, dance and yoga.
While there are tons of third-party applications that do just this, the fact that Apple is creating something native to the WatchOS 7 core might be a good intention this time around. The app won't be limited to just the watch but also the iPhone and the Apple TV which might be free to download.
Also there's no evidence of in-app purchases but do not rule out the possibility of subscription based services such as the Apple music just yet.
Native sleep tracking may finally arrive
Sleep tracking might be coming natively to the device. Apple acquired Sleep sensor Beddit, a tracker that sits right underneath your mattress back in 2017. The rumor that Apple could incorporate this two devices into one another might be a good thing.
So the inclusion of a Sleep Watch might be a great thing and not to forget about the accidental mention through a screenshot of Apple's preinstalled Alarm app in the App Store. The image was spotted by a reader of MacRumos back in October, and has since been removed.
By using third-party services, users of the Apple Watch can access sleep tracking but implementing it right into the core of the watch system will be a big improvement that will also impact on the device's battery life.
This would likely drain the battery much faster. It's in the company's best interest to solve this issue soon though; many Apple Watch competitors like Fitbit and Samsung have had it on their devices for years.
More health features are coming
Wellness applications will continue to expand throughout the device's ecosystem with bthe biggest feature being the SPO2 tracking which is going to measure the level of Oxygen in your blood and alert you in case there's any abnormal count.
The Apple Watch already does something similar with heart rate, and alerts you if it detects an abnormally high, low or irregular heart rhythm.
The current sensors on the Apple Watch 5 won't be able to do just this and so there could be need for other type of sensors such as the Pulse Oximeter but implementing it right within the current hardware might not be easy.
Other health rumors include glucose and blood-pressure monitoring on the next Apple Watch, but these could be further off.
Parental controls coming to new IOS
The next big thing on the Watch 6 includes a more better parental control which is also rumored to come on the iOS 14 which will allow two Apple Watches to be setup on a single iPhone which can allow parents to keep tabs on their kids but not to buy them an iPhone.
Source: https://www.brumpost.com/next-apple-watch-series-6-will-have-even-more-features/
First Apple product with miniLED backlighting will be iPad Pro in Q4 – Kuo
Following Monday's miniLED report, analyst Ming-Chi Kuo has a follow-up report out today stating that the first Apple product to use the technology will be a new iPad Pro in Q4 of this year.
Today's report doesn't get any more specific than that, but Kuo has previously predicted that the first model to get the improved backlighting system would be the 12.9-inch iPad Pro. Kuo at the time thought this would be launched in Q1 2021, but better-than-expected progress has accelerated that timescale …
Background
It had been expected that Apple would gradually transition iPads and MacBooks to OLED screens. Apple first debuted OLED in the Apple Watch before adopting it for flagship iPhones. All four of this year's iPhone 12 models are expected to have OLED screens.
However, Kuo said a year ago that Apple now appeared to be favoring continuing to use IPS-LCD screens for its larger products, but with miniLED backlighting to improve the quality. By using very many more smaller LEDs for backlighting, it provides greater control over small sections of the screen. This offers many of the same benefits as OLED: higher contrast ratio, increased brightness, deeper blacks, and better power efficiency.
But an LCD screen with miniLED backlighting is actually better than OLED in a couple of respects: it's less prone to burn-in and has a longer life.
MiniLED technology is expensive, but Monday's report said that Apple was bringing on board a second supplier, and using competition between them to drive down costs. Kuo thus expected miniLED screens to make it into 30-40% of iPads and 20-30% of MacBooks at some point next year.
MiniLED iPad Pro in Q4
Today's report says that the first miniLED display will likely be in an iPad Pro. In the context of the earlier report, the smart money would be on a new 12.9-inch iPad Pro in Q4, with the 11-inch one lagging somewhat behind. Apple may also see a staggered launch as a way of boosting sales of the more expensive larger model.
Kuo also expands on his earlier prediction of Apple negotiating lower prices. He now expects Apple's miniLED chip costs to fall by 50% in 2021 and a further 35% in 2022. He says that miniLED has already progressed from the 'technology development' stage to 'economy of scale.'
The analyst says the results of price competition have already been seen in the miniLED television market, with costs falling dramatically as a result. Kuo expects a combination of lower production costs, economies of scale and Chinese government subsidies to continue to drive down the cost to Apple.
The first HarmonyOS-powered phone from Huawei to arrive in 2021
Huawei's HarmonyOS was unveiled last year during the Huawei Developer Conference and there's a report claiming that this year's conference on September 10 will bring the HarmonyOS 2.0. Interestingly, the rumor cites Richard Yu himself, the company's CEO. And the first phone with the in-house operating system will launch as early as next year.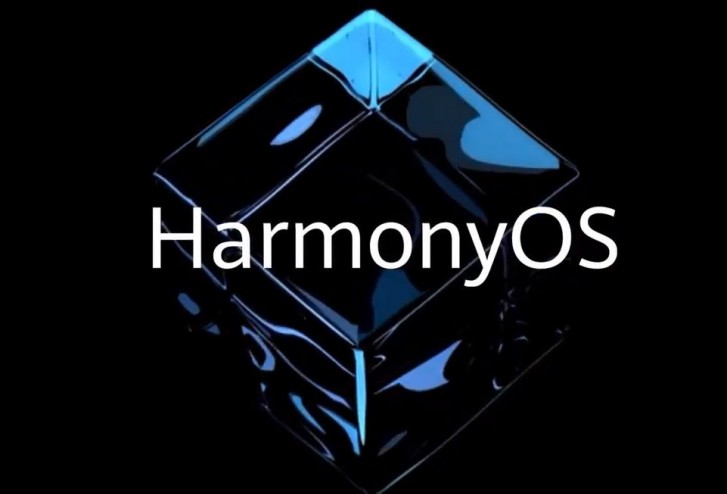 A smartphone running the said OS already exists and will likely hit the market next year along with a number of new devices including PCs, tablets, smart wearables and other IoT products. In fact, the first smartwatch running HarmonyOS is expected to make a debut until the end of this year.
Source: https://www.gsmarena.com/the_first_harmonyospowered_phone_from_huawei_to_arrive_in_2021-news-45132.php
iPhone XR will reportedly be replaced by iPhone 12s in Q2 2021
Previously, conflicting information had emerged about iPhone XR's future. We now seemingly know when it will be discontinued and which phone will replace it.
Leaker Komiya claims that after the introduction of the 
iPhone 12
, Apple will stop selling the 
iPhone 11 Pro
 and Pro Max. They also say that the 
iPhone XR
 will be taken off the market by the end of the first quarter of 2021.
The tipster says 
Apple
 will launch a new model by the name of iPhone 12s in the second quarter of 2021.
As 
Tom's Guide
 points out, Apple used to release S models in the past, but as modest annual upgrades.
If the new rumor has any substance to it, the iPhone 12s will be released a few months after the iPhone 12 goes on sale. Speaking of which, don't expect the new models this month. A 
recent report
 has corroborated claims about an October release. Even the latest leak hints at the same.
The iPhone 12s will supposedly be LTE-only
Back to the iPhone 12s, it could be the rumored 
4G-only iPhone 12
. According to earlier forecasts, this variant will be announced in 
February 2021
. This estimate is loosely in line with the alleged Q2 release time frame. After all, if the iPhone 12 launch date has been moved up, Apple might reschedule the release of the 4G model too.
Based on this assumption, the iPhone 12s will retail for $800. We expect it to have more in common with the iPhone 12 Pro than the standard iPhone 12.
Rosenblatt Securities analyst Jun Zhang had 
previously claimed
 that the LTE iPhone 12 won't have a lot in common with the 5G models. He was also expecting Apple to launch two 4G-only models, but that seems unlikely at the moment.
All the 5G-ready iPhone 12 variants will probably feature the upcoming 
A14 Bionic chipset
 and OLED displays. The iPhone 12 and iPhone 12 Max will likely come with a dual-camera system, and the Pro modes will have a triple camera setup with a LiDAR depth sensor.
Only the highest-end model is expected to offer 
mmWave 5G
.