Nintendo says nine-month profit up nearly 25%, lifted by strong titles
Nintendo said Thursday its net profit jumped nearly 25 percent for the nine months to December, riding out the crucial holiday season thanks to blockbuster game titles for its popular Switch console. The Kyoto-based games giant said its bottom-line profit rose 24.9 percent to 168.8 billion yen ($1.6 billion) for the April-December period on sales of 997.3 billion yen, up 16.4 percent. "During the holiday season, software was a great driver of hardware sales," the firm said in a statement. For the year to March, it maintained its optimistic annual targets, expecting a net profit of 165 billion yen, up more than 18 percent from the previous fiscal year. Its annual sales target also remained unchanged at 1.2 trillion yen. Nintendo's latest portable console the Switch has become a huge global seller, helped by the release of innovative, family-friendly titles that have wowed critics and gamers alike. Nintendo shares soared more than 15 percent in January on expectations that sales were solid for the Christmas shopping season.
POWERBEATS PRO: APPLE'S OWN AIRPODS COMPETITOR TO OPEN PRE-ORDERS, BEATS ANNOUNCES
A release date for the UK and other countries is yet to be announced
Beats's competitor to the AirPods, the PowerBeats Pro, is about to go on sale.
The new completely wireless earphones will open for pre-orders on the morning of 3 May, and arrive in stores a week later, said parent company Apple. But that availability is only for the black version, with the other three colours expected later this summer.
The new Beats include all of the same technology in Apple's own AirPods. But it also includes what is said to be improved sound, at a slightly higher price.
The PowerBeats Pro are being released with a vast marketing campaign, which includes many of the world's top sporting stars.
In the US, the earphones will cost $249.95, Apple said.
In the UK, they will cost £219.95, according to Apple's website. That listing does not include a pre-order or release date.
It's still not clear whether the UK version of the earphones will be released on the same schedule as the US version, with both the Apple and Beats websites not yet offering any details or the option to pre-order. It's likely that they will be roughly similar, however, with Beats saying when the headphones were announced that they would be launched in the UK and more than 20 other countries as well as in the US.
The new PowerBeats Pro includes the same H1 chip that arrived in the latest version of the AirPods last month. With it comes the same connectivity, allowing the earphones to talk to each other for entirely wireless operation as well as letting them easily connect to any Apple device that is associated with the same Apple ID.
The updated version of the chip also brought always-on Hey Siri, a better Bluetooth connection and improved battery life.
Early hands-on sessions have suggested that the PowerBeats Pro do have better and louder sound than the AirPods, as well as improved battery life. But they also come in a larger case than Apple's own version, and lack the wireless charging that arrived with the refreshed AirPods.
Source: https://www.independent.co.uk/life-style/gadgets-and-tech/news/powerbeats-pro-apple-airpods-alternative-beats-wireless-earphones-a8891876.html
Nintendo denies rumors of a new Switch coming at E3
Nintendo has denied reports that it's planning to announce a new Nintendo Switch console at this year's E3 in June, reports Bloomberg.
"As a general rule, we're always working on new hardware and we will announce it when we are able to sell it," the company's CEO Shuntaro Furukawa said during today's earnings call, "but we have no plans to announce that at this year's E3 in June." The big E3 gaming event is scheduled to begin on June 11th.
There have been multiple recent reports that Nintendo is planning on releasing as many as two new Switch consoles this year, one of which is expected to be a cheaper version.
Just yesterday, Bloomberg reported that the company could release this cheaper model as early as this June. While this could technically still happen without an announcement at E3, it seems unlikely given today's statements.
Source: https://www.today.ng/technology/mobile/nintendo-denies-rumors-switch-coming-215607
Asus Zenfone 6 goes through FCC, schematic shows dual camera
The Asus Zenfone 6 has received its FCC certification, which reveals some details about the upcoming device. One of the documents mentions the SM8150 baseband processor – that's the Snapdragon 855 chipset.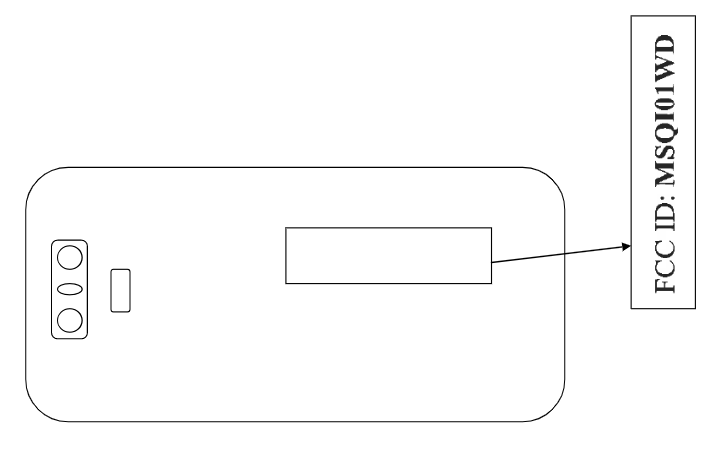 This comes from the FCC label, which will be placed on the back, as shown in this helpful schematic. It looks like the phone will have a dual camera (according to rumors, one of the sensors will have 48MP resolution) as well as a traditional fingerprint reader.
The label also reveals the fast charging support – 18W, same as the Zenfone 5z from last year. Notice that there are two IMEI numbers, meaning this is a dual SIM device.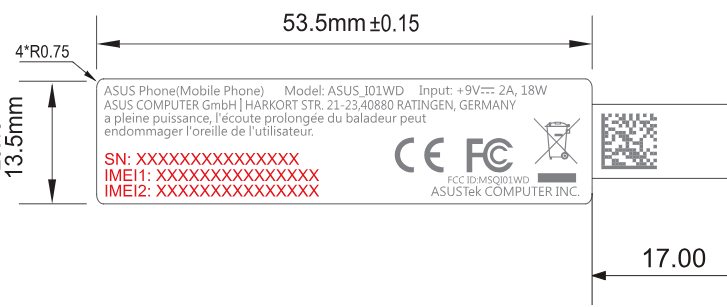 The Asus Zenfone 6 will be unveiled a month from now on May 16. AnTuTu showed a 1080p+ screen, 6GB of RAM and 128GB storage, plus the S855 chipset, of course, which will run Android 9 Pie.
A version of the phone may have an unusual dual slider design