Trump reportedly uses unsecured phone lines. Cybersecurity experts explain why those are 'so easy to hack it's scary.'
President Donald Trump reportedly uses unsecured phones for White House business, rather than encrypted phone services intended for top government officials, according to a recent Washington Post report .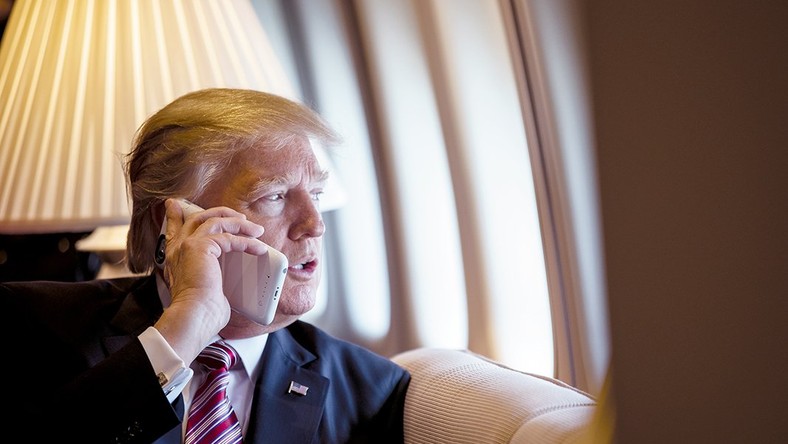 Business Insider spoke to cybersecurity experts about how hackers can gain access to phone conversations on unsecured devices.
Unsecured phones are an easy target for hackers, according to the experts, who said they are "so easy to hack it's scary."
President Donald Trump made Hillary Clinton's use of private email servers a hallmark of his campaign, but the president himself regularly conducts phone calls using unsecured devices, according to a new report from The Washington Post .
Call records released as part of the impeachment inquiry into Trump show that he and his top advisors routinely used unsecured phones for White House business, a fact that several unnamed administration officials confirmed to the Post. Top government officials typically use encrypted phone services to protect calls or texts from being intercepted by hackers.
To put that revelation in context, Business Insider spoke to cybersecurity experts about the risks associated with unsecured phones.
Alex Heid, chief technology officer of Security Scorecard, said that unencrypted phone services are exceptionally easy to hack.
"In some cases, it's as simple as walking into a cell phone tower, plugging in a laptop, and downloading everything," Alex Heid said. "It's generally so easy to hack its scary."
Kiersten Todt, managing director of the Cyber Readiness Institute and a former cybersecurity advisor to the Obama Administration, said that gaining access to unsecured phone activity is well within the capabilities of sophisticated hackers.
"With enough time and focus, which we know that many malicious actors have, it's certainly doable," Todt said.
Here's a breakdown of how hackers can gain access to unsecured phone activity and how encryption can protect against hacks, according to experts.
Encrypted phones have been the standard for top-ranking government officials dating back to World War II, when extensive technology was employed to protect against wiretapping.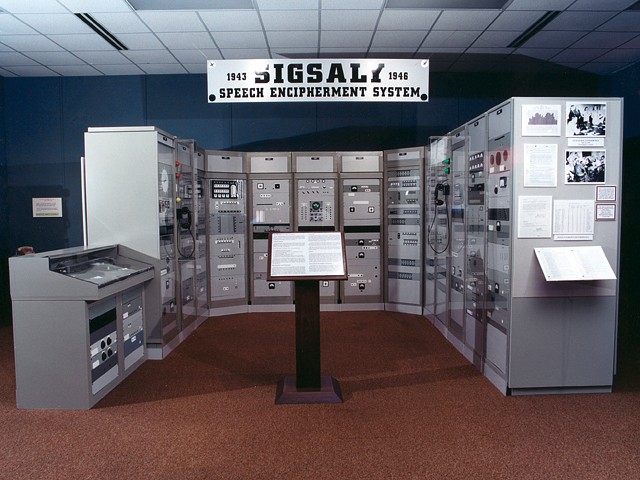 Phone encryption became much less expensive with the advent of the internet. Most encrypted phone lines now use software called "voice over internet protocol" to shield against spying.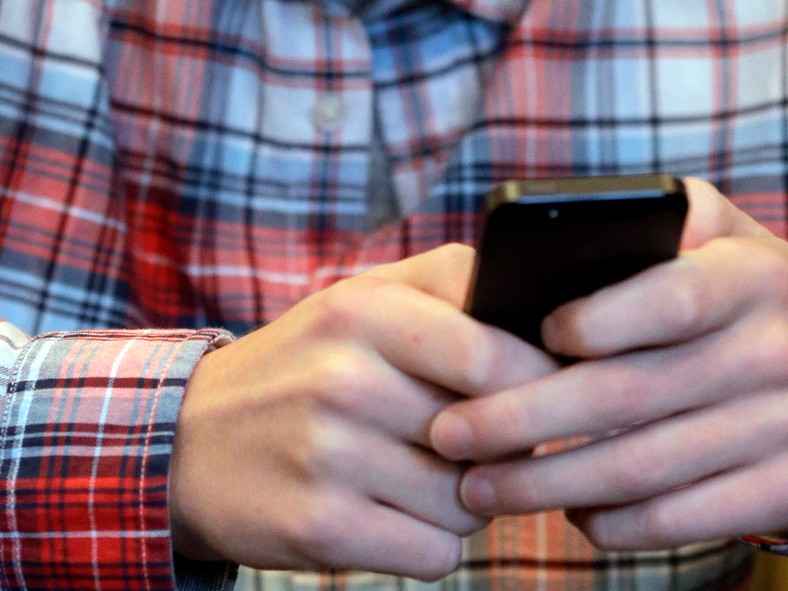 However, most standard phone services, including calls and texts, are "basically wide open," according to Heid: "It's unencrypted data stream that's broadcast over the airways."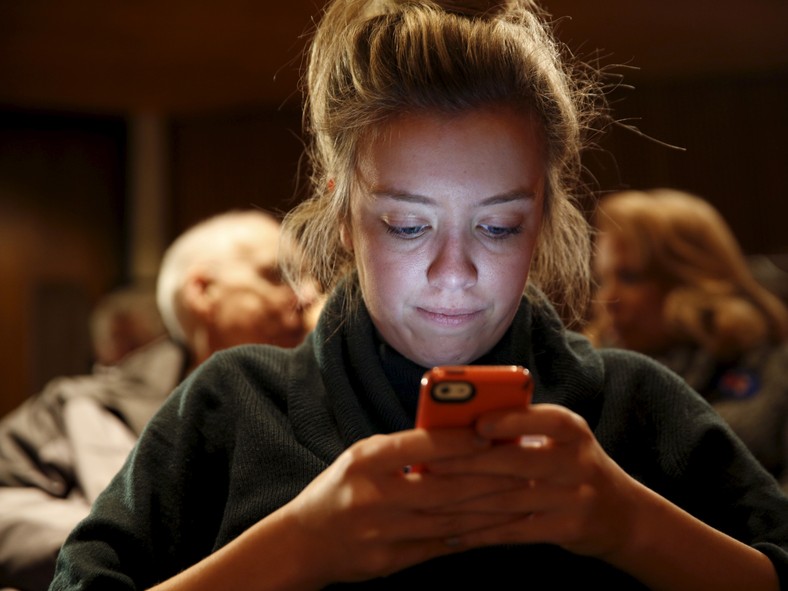 "Hackers are constantly hacking telecom carriers," according to Heid. "In some cases, it's as simple as walking into a cell phone tower, plugging in a laptop, and downloading everything."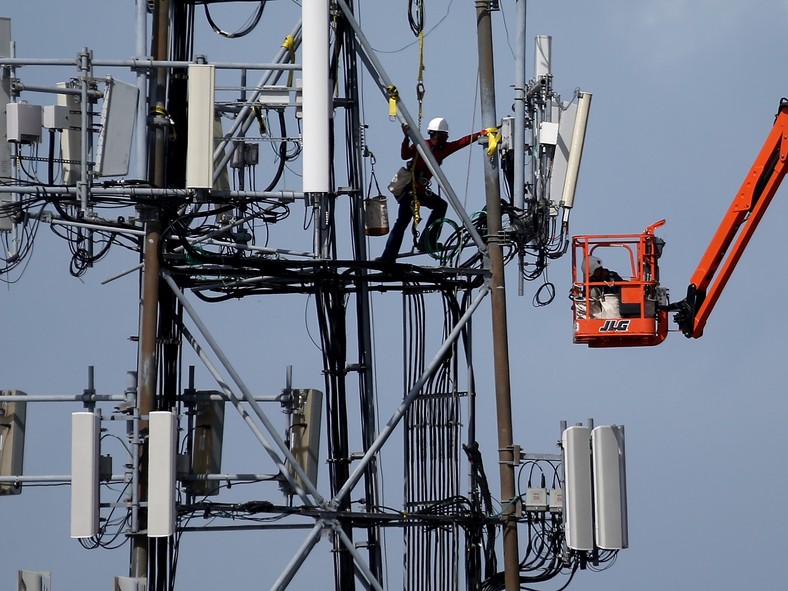 There are now a range of smartphone apps that provide encrypted calls and messaging services, including Signal, Wickr, and WhatsApp. The latter is used intermittently by White House officials, according to The Washington Post.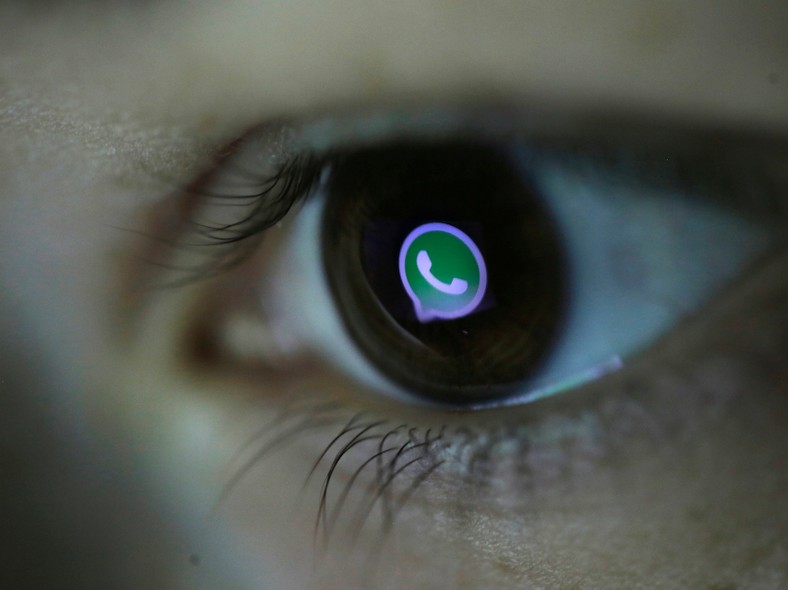 The primary reason that people opt to use unsecured rather than encrypted phone services is because of convenience. "There's always that trade-off between encryption and ease of use," Heid said.
There have been several instances of targeted phone hacking in the past year alone. One tactic, known as SIM swapping, involves fraudulently convincing a mobile carrier to transfer control of a phone number to a hacker's device.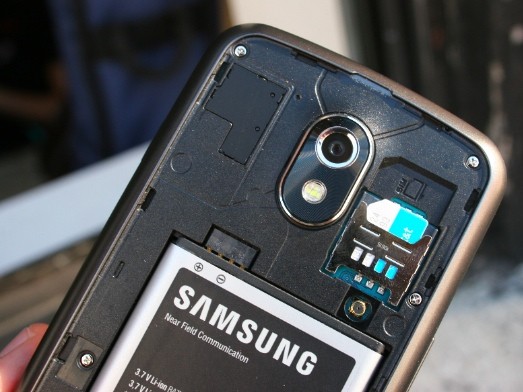 "Mobile security is something that the government is still struggling to prioritize," Todt said. "Given the use of smartphones across business and government use, we've got to figure it out."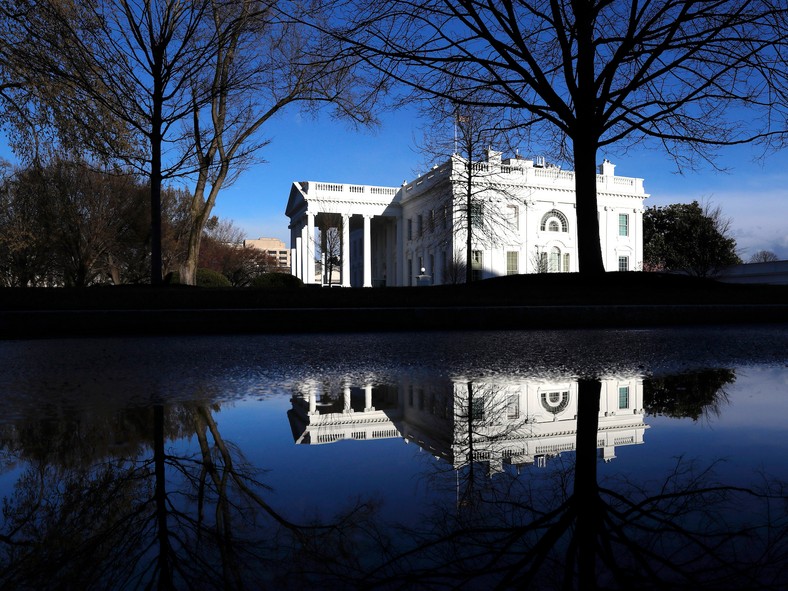 Source:
https://www.pulse.ng/bi/tech/trump-reportedly-uses-unsecured-phone-lines-cybersecurity-experts-explain-why-those/rv5hkry
Companies See Work From Home As A Security Threat
Once rare, telecommuting has become routine during the pandemic.
But the Financial Times (FT) reported moving from a furnished office space to a living room table can present cybersecurity risks. It comes as cybercriminals are already taking advantage of the pandemic.
Hackers find ways into computers, tablets and cellphones to steal data and other valuable information. As more devices connect to the web, it creates more opportunities for these thieves, FT reported
"When everybody has to move to homeworking, everyone has to become their own cybersecurity expert and make their personal network as robust as they can," Roderick Jones, founder of cybersecurity protection group Concentric Advisors told FT. "Otherwise they risk exposing their corporate information."
Already, cyberattackers have attempted to exploit the chaos caused by the pandemic.
The International Criminal Police Organization (INTERPOL), the worldwide police cooperation and crime control network based in France, reported 907,000 spam messages, more than 700 malware attacks and 48,000 malicious domains that mention the coronavirus were discovered from January through April, according to FT.
IBM reported the average cost of a single breach for a business is nearly $4 million, according to FT. About 70 percent of the 500 companies surveyed said that they expected remote working during the pandemic to increase the cost of a breach; four-fifths told researchers said they expected it will take longer to notice and secure a breach.
Last month, an AT&T survey of 800 cybersecurity professionals revealed 70 percent of those employed by big businesses said remote working leaves them more vulnerable to cyberattacks, FT reported.
In separate news, PYMNTS reported that bad actors taking advantage of the pandemic has caused a surge in cybercrime and fraud attempts.
Lukayn Hunsicker, vice president of Product Management, Financial Solutions at Feedzai, told PYMNTS financial institutions and other service providers need to step up their fraud-fighting strategies. They not only need to fight crime, but collaborate with the customer to ensure security without compromising the user experience.
NEW PYMNTS STUDY: LEVERAGING THE DIGITAL BANKING SHIFT – SEPTEMBER 2020  
The September 2020 Leveraging The Digital Banking Shift Study, PYMNTS examines consumers' growing use of online and mobile tools to open and manage accounts as well as the factors that are paramount in building and maintaining trust in the current economic environment. The report is based on a survey of nearly 2,200 account-holding U.S. consumers.
Source: https://www.pymnts.com/news/security-and-risk/2020/data-shows-companies-see-home-workstations-as-security-threat/
Google removes 17 Android apps caught engaging in WAP billing fraud
Google has removed this week 17 Android applications from the official Play Store. The 17 apps, spotted by security researchers from Zscaler, were infected with the Joker (aka Bread) malware.
"This spyware is designed to steal SMS messages, contact lists, and device information, along with silently signing up the victim for premium wireless application protocol (WAP) services," Zscaler security researcher Viral Gandhi said this week.
The 17 malicious apps were uploaded on the Play Store this month and didn't get a chance to gain a following, having been downloaded more than 120,000 times before being detected.
The names of the 17 apps were:
All Good PDF Scanner
Mint Leaf Message-Your Private Message
Unique Keyboard – Fancy Fonts & Free Emoticons
Tangram App Lock
Direct Messenger
Private SMS
One Sentence Translator – Multifunctional Translator
Style Photo Collage
Meticulous Scanner
Desire Translate
Talent Photo Editor – Blur focus
Care Message
Part Message
Paper Doc Scanner
Blue Scanner
Hummingbird PDF Converter – Photo to PDF
All Good PDF Scanner
Following its internal procedures, Google removed the apps from the Play Store, used the Play Protect service to disable the apps on infected devices, but users still need to manually intervene and remove the apps from their devices.
JOKER IS THE PLAY STORE'S BANE
But this recent takedown also marks the third such action from Google's security team against a batch of Joker-infected apps over the past few months.
Google removed six such apps at the start of the month after they've been spotted and reported by security researchers from Pradeo.
Before that, in July, Google removed another batch of Joker-infected apps discovered by security researchers from Anquanke. This batch had been active since March and had managed to infect millions of devices.
The way these infected apps usually manage to sneak their way past Google's defenses and reach the Play Store is through a technique called "droppers," where the victim's device is infected in a multi-stage process.
The technique is quite simple, but hard to defend against, from Google's perspective.
Malware authors begin by cloning the functionality of a legitimate app and uploading it on the Play Store. This app is fully functional, requests access to dangerous permissions, but also doesn't perform any malicious actions when it's first run.
Because the malicious actions are usually delayed by hours or days, Google's security scans don't pick up the malicious code, and Google usually allows the app to be listed on the Play Store.
But once on a user's device, the app eventually downloads and "drops" (hence the name droppers, or loaders) other components or apps on the device that contain the Joker malware or other malware strains.
The Joker family, which Google tracks internally as Bread, has been one of the most ardent users of the dropper technique. This, in turn, has allowed Joker to make it on the Play Store —the Holy Grail of most malware operations— more than many other malware groups.
In January, Google published a blog post where it described Joker as one of the most persistent and advanced threats it has dealt with in the past years. Google said that its security teams had removed more than 1,700 apps from the Play Store since 2017.
But Joker is far more widespread than that, being also found in apps uploaded on third-party Android app stores as well.
All in all, Anquanke said it detected more than 13,000 Joker samples since the malware was first discovered in December 2016.
Protecting against Joker is hard, but if users show some caution when installing apps with broad permissions, they can avoid getting infected.
IN OTHER ANDROID SECURITY NEWS
Bitdefender reported a batch of malicious apps to Google's security team. Some of these apps are still available on the Play Store. Bitdefender didn't reveal the name of the apps, but only the names of the developer accounts from which they were uploaded. Users who have installed apps from these developers should remove them right away.
Nouvette
Piastos
Progster
imirova91
StokeGroove
VolkavStune
ThreatFabric also published a report about the demise of the Cerberus malware and the rise of the Alien malware, which contains features to steal credentials for 226 applications.
Source: https://www.zdnet.com/article/google-removes-17-android-apps-doing-wap-billing-fraud-from-the-play-store/
2 Companies Ready For a Huge Cybersecurity Opportunity
It was always there. But it would be naive to say the COVID-19 pandemic hasn't accelerated the cybersecurity market's growth pace. With millions of employees still — and perhaps permanently — working from home, many enterprises remain far too vulnerable to hacking and digital security breaches.
The depth of the need for cybersecurity solutions, however, may still not be fully appreciated by investors. That in turn means that cybersecurity providers Palo Alto Networks (NYSE:PANW) and Fortinet (NASDAQ:FTNT) may remain underestimated. Not only are they two of the top names in the business, but each has a security solution available right now for employees connecting to a company's network from home.
A couple of recent predictions flesh out this opportunity.
Just the beginning
The cybersecurity market is currently worth around $200 billion, according to numbers from Mordor Intelligence, but it's on pace to grow a bit more than 14% per year through 2025. That's impressive, particularly compared to other industries' growth outlooks.
But it's an estimate that still fails to adequately paint a complete picture of what the right company could do given the opportunity at hand. Even with power players like the aforementioned Fortinet and Palo Alto in place, Mordor says the market remains highly fragmented. Both companies could continue to make acquisitions, achieving economies of scale as they expand.
Even without dealmaking, though, the industry's rising tide will lift these boats.
Technology market research firm Gartner supplies one of the clearest reasons to expect that tide to keep rising. Last month it opined that "bring your own PC," or BYOPC, security will be normalized in five years or less. And within 10 years, secure access service edge, or SASE, will be the norm for enterprise-level organizations.
The terms and their acronyms may not mean much to the layperson, but cybersecurity folk may be nodding their heads in agreement. Bringing-your-own-PC security is exactly what it sounds like. Rather than a tech department issuing devices to workers with security features pre-installed, employees procure their own devices and then — hopefully — take all the necessary steps to ensure cloud-based connections are secure. A secure access service edge is a newer digital security theme that creates a networking environment that allows for, among other things, BYOPC.
In some regards, they're the next step in the natural evolution of connectivity. Gartner may not be overstating things, however, when it suggests the two technologies "will have transformational impact on global businesses within the next 10 years." In a post-COVID world, Gartner research director Rob Smith explains, "[Cyber] security leaders should expect the need to support BYOPC to be dependent upon a long-term work-from-home strategy, and also expect to support security tools needed for a BYOPC environment."
In the same vein, technology market analytics outfit International Data Corp. (IDC) recently predicted that by 2024, 60% of the United States' employees will work remotely — either at home or out in the field with customers and at project sites. That would push the total number of remote workers to more than 93 million, and subsequently expand the likelihood of cyberattacks.
Already ready
The cybersecurity industry isn't starting from scratch, however. Both Palo Alto and Fortinet had remote connectivity protection available even before the pandemic took hold.
For Palo Alto Networks, one of those products is Prisma Access, which is a secure access service edge — or SASE — offering that Gartner suggests will become commonplace by 2030. It's built specifically for mobile users and branch offices that need reliable, safe access to a corporate network. Palo Alto also offers cloud-based SD-WAN, or software-defined wide-area networking, with the help of recently acquired CloudGenix. It's a testament to the potential of the right sort of dealmaking that allows for bolt-on improvements of the company's existing capabilities.
As for Fortinet, it's got a few tools in its mobile cybersecurity toolbox as well, like the FortiGate platform. Among other things, it's a way of putting a firewall in place, managing virtual private networks that encrypt communications from devices all the way to a company's servers, and implementing an intrusion prevention system. FortiGate customers also automatically have access to an SD-WAN solution for remote offices or remote employees, and the platform was a key part of last quarter's growth.
These offerings aren't exactly brand new, and more are apt to be on the way. What's new is the sudden, true realization of the need for them. As Gartner's Rob Smith noted: "Prior to the COVID-19 pandemic, there was little interest in BYOPC. At the start of the pandemic, organizations simply had no other alternative. The urgent need to enable employees to work from home and a lack of available hardware bolstered its adoption globally." International Data Corp.'s senior research analyst Bryan Bassett expects that adoption has only begun, saying: "To meet the needs of more mobile, remote, and work-from-home workers, U.S. enterprises have indicated that mobile security and mobile management solutions will be top spending priorities going forward."
Bottom line
While the bullish outlook for these companies is strong, would-be investors in either should note that the predictions from IDC and Gartner are long-term in nature. Gartner's SASE adoption expectation could take up to 10 years to play out fully. International Data Corp.'s mobile worker outlook looks to the end of 2024. Investors not thinking in multi-year terms may find this opportunity isn't for them.
Still, the opportunity is real for those willing to wait for it to fully gel. It's long-term enough, in fact, that investors interested in plugging into it don't necessarily have to do so today, this month, or even this year.
Source: https://www.fool.com/investing/2020/09/04/companies-ready-for-huge-cybersecurity-opportunity/