Facebook buys maker of hit VR game 'Beat Saber'
Facebook-owned Oculus on Tuesday said it is buying the studio behind hit virtual reality game "Beat Saber" as it looks to expand VR technology to wider audiences.
Oculus, which makes Rift and Quest VR headgear, did not disclose financial terms of the deal to acquire Prague-based Beat Games.
"Beat Games is joining us in our quest to bring VR to more people around the world," Oculus director of augmented and virtual reality content Mike Verdu said in a blog post.
"Beat Games' accomplishments are already impressive, but Facebook and the Beat Games team know that there is so much more that can be done across VR, games, and music."
Verdu assured players that the studio would continue to ship content and updates for "Beat Saber" on platforms where it is already available.
In the virtual game, players use light sabers to slash oncoming, large cubes to the beat of the music, sometimes twisting or ducking to avoid oncoming walls.
"VR reimagines old genres and invents new ones," Verdu said.
Oculus is exploring ways, including acquisitions, to accelerate the adoption of virtual reality technology, which Facebook chief Mark Zuckerberg has heralded as the next major computing platform.
"With the resources and know-how that we can offer, Beat Games will be able to accelerate, adding more music and more exciting features to 'Beat Saber' as well as bringing the game to more people," Verdu said.
Facebook is planning a virtual social community where users of its Oculus headgear can "explore new places" via its Horizon virtual world, which is set for a beta launch in 2020.
Oculus users will be able to choose an avatar and interact with others in the virtual community, Facebook said earlier this year.
Horizon will replace earlier versions of the social VR community Facebook Spaces and Oculus Rooms.
Oculus remains a small part of Facebook, whose core social network and other platforms reach more than two billion people worldwide.
Analysts expect sales of 1.3 million units in 2019 of the Oculus Quest, a wireless VR headset unveiled last year.
Source:
https://guardian.ng/technology/facebook-buys-maker-of-hit-vr-game-beat-saber/
Classic Hangouts to Google Chat migration starts in earnest for G Suite
Last August, Google delayed the classic Hangouts transition for G Suite customers into this year. Starting today, admins can migrate their users to Google Chat in earnest and get access to Gmail integration.
For the past year, Google has been testing the transition within an Accelerated Transition Program. Anyone can now use Chat in Gmail if their G Suite admins select the "Chat preferred" preference.
The Chat preferred setting allows you to migrate all of your users at once for the most effective and seamless transition. If some people use classic Hangouts and others use Chat, it can lead to missed messages and become burdensome for admins. And if you have a remote or distributed workforce, unifying your users onto a single chat network can help everyone communicate successfully.
As the setting implies, Google Chat will "become the default chat application for your organization." This will disable the classic Hangouts applications for Android and iOS, though hangouts.google.com will remain available. Users are advised to use the Chat mobile apps and chat.google.com, which is now a PWA. Google will also offer a classic Hangouts bot to notify users of unread group messages.
Meanwhile, classic Hangouts in the bottom-left corner of Gmail on the web will also be replaced. Google Chat 1:1 and group direct messages will appear instead, along with full-screen rooms. Other features include bot integrations, forward to inbox, emoji reactions, and message edit/delete.
This "Chat preferred" is rolling out now to Admin console and available for all G Suite users. For Google, this marks Phase 3 of the classic Hangouts deprecation timeline. The final step — where classic Hangouts is disabled entirely — will see all enterprise users "upgraded" in "late 2020."
Source: https://9to5google.com/2020/06/02/classic-hangouts-google-chat/
Motorola Razr 2 to come with bigger displays
The second-gen Motorola Razr is expected to arrive in September and while Motorola hasn't revealed any details about the Razr 2 (unofficial name) yet, new information coming our way reveals the foldable smartphone will sport displays bigger than its predecessor's.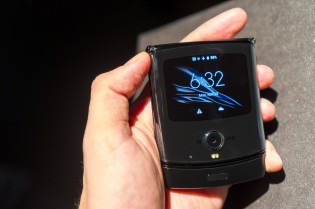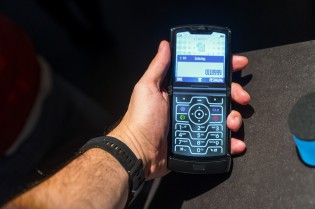 Motorola Razr 2019
According to Display Supply Chain Consultants' (DSCC) CEO Ross Young, the Razr 2 will come with a 6.7″ main display, which is 0.5″ larger than the current Razr. Young claims that the secondary external screen on the Razr 2 will also have a larger diagonal, but doesn't reveal the exact size.
The current Razr comes with a 2.7″ secondary display, and Motorola will be looking to maximize the available area on the cover better this time around.
The Motorola Razr 2 screen size will increase to the same size as the Galaxy Z Flip, 6.7". The front display will also increase in size.— Ross Young (@DSCCRoss) June 3, 2020
The Motorola Razr doesn't support 5G, but rumors have it that Razr 2 will support the next-gen networks – thanks to the Snapdragon 765 SoC at the helm.
Other rumored specs include 8GB RAM, 256GB storage, Android 10, 48MP main camera, and 20MP selfie camera.
Source: https://www.gsmarena.com/motorola_razr_2_bigger_displays-news-43575.php
Remember plus codes? Google's now making them easier to use
Google Maps is now making it a lot easier to use a feature it gained nearly half a decade ago.
Instead of explaining to friends and couriers where your house is located, you can use a plus code.
The plus code replaces confusing long form addresses by marking an exact spot on a map. It consists of a few letters, possibly numbers too, and, well, a plus symbol.
Google Maps users could find plus codes for places or interests, restaurants and other landmarks in their descriptions within the app. Now users can find the plus code for this own address by finding their place of residence, dropping a pin, tapping on the blue dot, and viewing the code in the respective pop-up.
This options is also available when sharing addresses across apps in Android.
For those who can't access Google Maps, the plus code is also searchable in Google, making it a nifty and compact alternative to full addresses.