Once Upon a Time, We All Wanted A Blackberry. Remember?
The employer-given Blackberry was the ultimate status symbol, a validation that you were essential to your workplace
I resisted getting my first mobile phone for quite some time—being reachable anywhere, anytime seemed a dubious luxury—but almost as soon as I caved I was once again made to feel technologically behind.
That's because a few weeks after I started carrying around my little Nokia phone, sometime around the turn of the millennium, the top editors at the New York Times, where I worked at the time, were discreetly given Blackberries by company IT. Suddenly, my bosses had this magical ability to access their email on the run, in the palm of their hands, a power they would wield with their thumb as they turned the email machine's iconic side wheel. Supposedly, they could instantly get all their email on this device without even being plugged into the Internet, even from across the Atlantic.
But how? None of it made any sense.
I have been thinking of those early Blackberry days in recent weeks, as the Canadian maker of the device has acknowledged it is in dire straits—most recently announcing that it will be going private and that it must take a $1 billion write-off because its new models aren't selling. How quickly the fates can turn! As recently as 2009, Fortune proclaimed Blackberry (then called Research in Motion) the world's fastest-growing company, and in 2006 the Merriam-Webster Dictionary had enshrined "Crackberry" as the new word of the year.
Smartphones have become so ubiquitous, it is easy to forget how stunningly disruptive the arrival of the Blackberry—technically a pager before later models became phones—really was. I have worked in a number of different jobs offering different types of perks, but I have never seen a more sought-after workplace perk than a Blackberry. For much of the first decade of the century, across a wide range of white-collar industries, an employer-issued Blackberry was the ultimate status symbol, the ultimate validator that you were essential to the enterprise. The very fact that this latest technological marvel was typically obtained from work—unlike most other must-have tech marvels—gave it even more cachet, although it's also one factor that ultimately contributed to its downfall.
(MORE: The Fatal Mistake That Doomed Blackberry)
The gradual spread of Blackberries across the land also created a new type of high-class addiction for Type-A achievers—hence the "Crackberry." In those early years, investment bankers, media executives, lawyers, celebrities, and top political figures (Al Gore was an early adopter, receiving his 2000 election-day results on his BB) could commiserate among themselves about the burdens that came with such responsibility—their inability ever to shut off work and live in the moment. Whining about such "essential person" problems became a badge of honor. And lest anyone be confused about where you stood if you'd been issued one of these devices, the emails you typed on its tiny keyboard would read "Sent from my Blackberry." Take that.
When Blackberries first made their appearance, I knew I wasn't worthy. But as they began their slow spread across organizations, I realized I should probably resist getting one for as long as possible, for the same reason I've never tried crack or many other types of drugs: I might really like it and not be able to draw boundaries. And so for a couple years I considered it a blessing to be able to detach from email, figuring that in a real emergency someone could call my "dumb" Nokia, which had gone from cutting-edge extravagance to outdated utility in a remarkably short amount of time.
It was in 2005 that I threw in the towel and accepted my first Blackberry from an employer. It was inevitable as a work matter, given the undeniable convenience of being accessible at all times, not just to talk but to review long texts. But I have to admit there was also an element of personal vanity that led me to cave. It irked me to get emails "Sent from my Blackberry" from one too many people who didn't seem more deserving of such a marvel. I recall one work lunch in Los Angeles with a neurotic political operator who couldn't stop checking her Blackberry, halfheartedly apologizing about how important all those emails were. For my part, all I could do was stare at my Nokia, which never rang, wondering if I was somehow less important.
Sure enough, as soon as I got my own Blackberry, I became insufferably distracted to anyone before me, even as I became hyper-attentive to folks reaching out beyond the ether.  We're now accustomed to the social critique that we've all disengaged from our immediate surroundings on account of being hijacked by our hand-held screens, but early on the only screen that was doing that was the Blackberry's. And  there were few things as sweet as the device's vibrations, that purring of connectivity, that I'd feel on those rare occasions when I would behave and put my BB in my pocket during a meeting
Apple's iPhone launched in 2007, and that along with a subsequent generation of Google Android-powered phones would spell doom for Blackberry. It would change culture too. Smartphones are now so commonplace that it's the people who are not immediately reachable via email who seem to have the elitist affectation, or at least lack the proper social graces.
Today, Blackberry is being eulogized as yet another case study of a dominant technology overtaken by competitors, another case of an "innovator's dilemma," the general rule that a company that does one thing well and dominates that market has a vested interest in protecting that turf and little incentive to consider that consumer demand, needs and taste may shift in other directions.
Once we look for more specific takeaways from Blackberry's decline, though, the lessons become elusive.  (And I don't mean to suggest the company is dead, especially since it still retains a firm grip on government business thanks to its more secure platform.)  Perhaps one easy one is that basing your high-flying enterprise in a town called Waterloo (the company's Canadian hometown) is asking for trouble. But on the whole, it's hard not to sympathize with Blackberry.  This is not your classic "What were they thinking??" case of sluggishness.
Instead, it seems more like Blackberry had the bad luck to face two stunningly rapid and surprising cultural shifts.
The first was the collapse of the wall between our personal and work spheres. Blackberry had achieved success as a workplace essential. Corporate IT departments were the devices' most important customers—enthralled with the security of the system and how it could synch with any number of corporate networks. This was a serious business tool acquired, assigned, and administered by employers.  The iPhone, when it first came out, was perceived as a toy, the handheld equivalent of a Mac trying to take on the handheld equivalent of a real work PC. And if the contest had been left up entirely to corporate IT departments, the Blackberry would still reign.  But in the end, the demand of consumers (those essential employees) to organize their entire lives around their iPhone and its astonishing constellation of apps carried the day.   Our lives had become too fluid to have one digital hub for work and a different one for the rest of our lives,, and it's only clear in retrospect that instead of importing our workplace's stolid corporate IT cultures into our homes, the creative, informal, and whimsical vibe of Apple was always going to carry the day, invading the work realm in a way that would have been hard to imagine not long ago.
The other seismic cultural shift was that intimate two-way communication ceased to be the primary purpose of handheld devices. To this day, no other device can match the Blackberry, with its keyboard, for the ease with which you can pound out a long thoughtful email. I have written entire articles on a Blackberry, but I am reduced to writing like a second-grader when using the iPhone's virtual touchscreen keyboard. The iPhone is less about correspondence and authorship than about photos, video and short tweets. The battle for inches between touchscreen and keyboard has fundamentally altered how we communicate. Twitter's rise is the natural result of the touchscreen's triumph. It is hard, after all, to type anything longer than a tweet on an iPhone, and just about hard to type anything accurately, as acknowledged by those ubiquitous  "pardon my typos" disclaimers on email and the zealous autocorrect.
Even friends who mock me for clinging to a Blackberry long after it ceased being cool will admit that the BB is better for email. Then they point out that the iPhone is better for everything else. But to me, that sounds a bit like saying Car X is better than Car Y for everything except getting you from Point A to Point B.
And I am sure it sounds much the same to scores of defeated engineers in Waterloo.
Andrés Martinez is editorial director of Zócalo Public Square, for which he wrote this, and vice president of the New America Foundation.
SOURCE: http://ideas.time.com/2013/10/01/once-upon-a-time-we-all-wanted-a-blackberry-remember/
Paypal to allow users to buy, hold and sell four cryptocurrencies
Bitcoin is up $400 to $12,296 today. Part of the reason is that Paypal hass received a conditional bitlicence from the New York State Department of Financial Services and will launch a service for users to be able to buy, hold and sell cryptocurrency.
In the release the company said it "signaled its plans to significantly increase cryptocurrency's utility by making it available as a funding source for purchases at its 26 million merchants worldwide."
The company is introducing the ability to buy, hold and sell select cryptocurrencies, initially featuring Bitcoin, Ethereum, Bitcoin Cash and Litecoin, directly within the PayPal digital wallet. The service will be available to PayPal account holders in the U.S. in the coming weeks.
"The shift to digital forms of currencies is inevitable, bringing with it clear advantages in terms of financial inclusion and access; efficiency, speed and resilience of the payments system; and the ability for governments to disburse funds to citizens quickly," said Dan Schulman, president and CEO, PayPal.

"Our global reach, digital payments expertise, two-sided network, and rigorous security and compliance controls provide us with the opportunity, and the responsibility, to help facilitate the understanding, redemption and interoperability of these new instruments of exchange. We are eager to work with central banks and regulators around the world to offer our support, and to meaningfully contribute to shaping the role that digital currencies will play in the future of global finance and commerce."
This is great news for crypto but I'm told it shouldn't have been entirely unexpected In June, there was a report that Paypal was working on direct crypto sales.
Source: https://www.forexlive.com/Cryptocurrency/!/paypal-to-enable-users-to-buy-hold-and-sell-cryptocurrencies-20201021
Nokia awarded contract to build 4G network on the moon
Nokia has been awarded a contract to establish a 4G network on the moon. The contract is one of several that NASA is awarding to companies as it plans a return to the moon.
The $14.1 million contract was given to Nokia's US subsidiary and is a small part of the $370 million total awarded to companies such as SpaceX. The cellular service will allow astronauts, rovers, lunar landers, and habitats to communicate with one another according to Jim Reuter, the Associate Administrator for NASA's Space.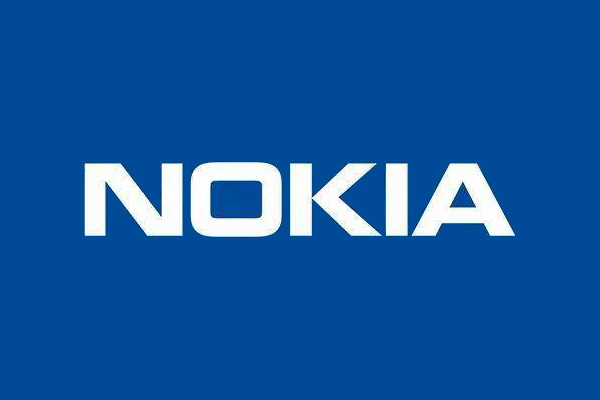 The 4G network that Nokia will build will be miles superior to the form of communication that was used during the early missions to the moon.
This is not Nokia's first attempt to launch an LTE network on the moon. It planned to do so in 2018 in collaboration with PTScientists, a German space firm, and Vodafone UK to launch an LTE network at the site of the Apollo 17 landing but the plan never came to fruition.
Source: https://www.gizmochina.com/2020/10/18/nokia-awarded-contract-to-build-4g-network-on-the-moon/
Stripe acquires Nigeria's Paystack for $200M+ to expand into the African continent
When Stripe  announced earlier this year that it had picked up another $600 million in funding, it said one big reason for the funding was to expand its API-based payments services into more geographies. Today the company is coming good on that plan in the form of some M&A.
Stripe is acquiring Paystack, a startup out of Lagos, Nigeria that, like Stripe, provides a quick way to integrate payments services into an online or offline transaction by way of an API. (We and others have referred to it in the past as "the Stripe of Africa.")
Paystack  currently has around 60,000 customers, including small businesses, larger corporates, fintechs, educational institutions and online betting companies, and the plan will be for it to continue operating independently, the companies said.
Terms of the deal are not being disclosed, but sources close to it confirm that it's over $200 million. That makes this the biggest startup acquisition to date to come out of Nigeria, as well as Stripe's biggest acquisition to date anywhere. (Sendwave, acquired by WorldRemit in a $500 million deal in August, is based out of Kenya.)
It's also a notable shift in Stripe's strategy as it continues to mature: Typically, it has only acquired smaller companies to expand its technology stack, rather than its global footprint.
The deal underscores two interesting points about Stripe, now valued at $36 billion and regularly tipped as an IPO candidate. (Note: It has never commented on those plans up to now.) First is how it is doubling down on geographic expansion: Even before this news, it had added 17 countries to its platform in the last 18 months, along with progressive feature expansion. And second is how Stripe is putting a bet on the emerging markets of Africa specifically in the future of its own growth.
"There is enormous opportunity," said Patrick Collison, Stripe's co-founder and CEO, in an interview with TechCrunch. "In absolute numbers, Africa may be smaller right now than other regions, but online commerce will grow about 30% every year. And even with wider global declines, online shoppers are growing twice as fast. Stripe thinks on a longer time horizon than others because we are an infrastructure company. We are thinking of what the world will look like in 2040-2050."
For Paystack, the deal will give the company a lot more fuel (that is, investment) to build out further in Nigeria and expand to other markets, CEO Shola Akinlade said in an interview.
"Paystack was not for sale when Stripe approached us," said Akinlade, who co-founded the company with Ezra Olubi (who is the CTO). "For us, it's about the mission. I'm driven by the mission to accelerate payments on the continent, and I am convinced that Stripe will help us get there faster. It is a very natural move."
Paystack had been on Stripe's radar for some time prior to acquiring it. Like its U.S. counterpart, the Nigerian startup went through Y Combinator — that was in 2016, and it was actually the first-ever startup out of Nigeria to get into the world-famous incubator. Then, in 2018, Stripe led an $8 million funding round for Paystack, with others participating, including Visa and Tencent. (And for the record, Akinlade said that Visa and Tencent had not approached it for acquisition. Both have been regular investors in startups on the continent.)
In the last several years, Stripe has made a number of investments into startups building technology or businesses in areas where Stripe has yet to move. This year, those investments have included backing an investment in universal checkout service Fast, and backing the Philippines-based payment platform PayMongo.
Collison said that while acquiring Paystack after investing in it was a big move for the company, people also shouldn't read too much into it in terms of Stripe's bigger acquisition policy.
"When we invest in startups we're not trying to tie them up with complicated strategic investments," Collison said. "We try to understand the broader ecosystem, and keep our eyes pointed outwards and see where we can help."
That is to say, there are no plans to acquire other regional companies or other operations simply to expand Stripe's footprint, with the interest in Paystack being about how well they'd built the company, not just where they are located.
"A lot of companies have been, let's say, heavily influenced by Stripe," Collison said, raising his eyebrows a little. "But with Paystack, clearly they've put a lot of original thinking into how to do things better. There are some details of Stripe that we consider mistakes, but we can see that Paystack 'gets it,' it's clear from the site and from the product sensibilities, and that has nothing to do with them being in Africa or African."
Stripe, with its business firmly in the world of digital transactions, already has a strong line in the detection and prevention of fraud and other financial crimes. It has developed an extensive platform of fraud protection tools, but even with that, incidents can slip through the cracks. Just last month, Stripe was ordered to pay $120,000 in a case in Massachusetts after failing to protect users in a $15 million cryptocurrency scam.
Now, bringing on a business from Nigeria could give the company a different kind of risk exposure. Nigeria is the biggest economy in Africa, but it is also one of the more corrupt on the continent, according to research from Transparency International.
And related to that, it also has a very contentious approach to law and order. Nigeria has been embroiled in protests in the last week with demonstrators calling for the disbanding of the country's Special Anti-Robbery Squad, after multiple accusations of brutality, including extrajudicial killings, extortion and torture. In fact, Stripe and Paystack postponed the original announcement in part because of the current situation in the country.
But while those troubles continue to be worked through (and hopefully eventually resolved, by way of government reform in response to demonstrators' demands), Paystack's acquisition is a notable foil to those themes. It points to how talented people in the region are identifying problems in the market and building technology to help fix them, as a way of improving how people can transact, and in turn, economic outcomes more generally.
The company got its start back when Akinlade, for fun (!) built a quick way of integrating a card transaction into a web page, and it was the simplicity of how it worked that spurred him and his co-founder to think of how to develop that into something others could use. That became the germination of the idea that eventually landed them at YC and in the scope of Stripe.
"We're still very early in the Paystack payments ecosystem, which is super broken," said Akinlade. The company today provides a payments API, and it makes revenue every time a transaction is made using it. He wouldn't talk about what else is on Paystack's radar, but when you consider Stripe's own product trajectory as a template, there is a wide range of accounting, fraud, card, cash advance and other services to meet business needs that could be built around that to expand the business. "Most of what we will be building in Africa has not been built yet."
Last month, at Disrupt, we interviewed another successful entrepreneur in the country, Tunde Kehinde, who wisely noted that more exits of promising startups — either by going public or getting acquired — will help lift up the whole ecosystem. In that regard, Stripe's move is a vote of confidence not just for the potential of the region, but for those putting in the efforts to build tech and continue improving outcomes for everyone.
Source: https://techcrunch.com/2020/10/15/stripe-acquires-nigerias-paystack-for-200m-to-expand-into-the-african-continent/?tpcc=ECTW2020