Sony revealed on Twitter the date for the PlayStation 5 announcement that fans have been waiting for.
PS5 lead system architect Mark Cerny will reveal everything there is to know about the new PlayStation on Wednesday, over on Sony's PlayStation blog.
The news follows Microsoft's surprise Xbox Series X announcement just yesterday when the company revealed almost all of the Xbox Series X's secrets.
Sony finally did it! The company announced that it's ready to tell us everything there is to know about one of the most anticipated products of 2020, the PlayStation 5. However, this won't be the PS5 launch event we expected back in January, and it's all because of the COVID-19 pandemic. Sony started talking about the PS5 last year when it revealed many details about the next-gen console without being overly specific. It used all the buzzwords fans wanted: 7nm processors, ray-tracing support, 8K gaming, ultra-fast SSD storage, new controller, backward compatibility, and affordability, without providing any specifics. To this day, we still have no specs sheet for the PS5, we don't know what the console looks like, and we have no official word on how much it'll cost. Microsoft, meanwhile, unveiled the Xbox Series X design months ago, and then, in mid-February, announced its main specs and features via a blog post.
At CES in early January, Sony teased that its most significant PS5 features haven't yet been announced, although we may have stumbled upon a few of them here and there thanks to leaks. In other words, Sony did everything right, building up PS5 buzz for the better part of the past year. Then came a huge leak in mid-January that revealed a lot more details about the console's specs and features, and provided a supposed price and firm release date. Not to mention the fact that it told us Sony would unveil the new gaming rig in early February during a PlayStation Meeting press conference. But then the coronavirus happened, and the outbreak forced Sony to pull out of several events, including the big Mobile World Congress in Spain, as well as a couple of gaming shows that followed it. It's not that we expected Sony to reveal the PS5 at MWC or other gaming trade shows, but the epidemic has altered Sony's own plans for the new PlayStation revel.
A report a few months ago said that Sony would unveil the PS5 in February during a special press conference. Since then, we saw a bunch of different sources claiming that the February launch was going to happen, although only one of them offered an actual date. What really helped drive the point home was Sony's unexpected revelation that it will not go to E3 2020 for the second year in a row. That's something we obviously didn't see coming, especially in a year where a brand new console would be released. This was all before Sony announced its decision to pull out of MWC, PAX East, and GDC.
Image Source: Sony via Business Insider
Sony did things almost the same way back in 2013. It announced in late January a keynote scheduled for February 20th, which is where it revealed some early details about the console like the hardware specs and some games. However, the PS4's design wasn't shown until E3 2013, as Sony was still attending the trade show at that time.
The coronavirus may have changed everything for the 2020 PlayStation announcement, especially considering that Microsoft surprised Xbox fans with a big Xbox Series X announcement in mid-February that put extra pressure on the Japanese company. Sony's latest meaningful PS5 announcement came in October when the company revealed some of the features of the upcoming DualShock 5 controller.
We expect Sony to be more forthcoming this week, especially considering that Microsoft already revealed the Xbox Series X's design and the full set of specs.
This brings us to Sony's actual PS5 announcement. Sony took to Twitter on Tuesday, a day after Microsoft's surprising Series X specs announcement, to tease a PS5 announcement of its own. It will all go down on Wednesday, at 9 AM PST, when "PS5 lead system architect Mark Cerny will provide a deep dive into PS5's system architecture, and how it will shape the future of games." It's all supposed to happen online on Sony's PlayStation blog, although it's unclear if it'll be streamed — see the actual tweet below:

Tomorrow at 9am Pacific Time, PS5 lead system architect Mark Cerny will provide a deep dive into PS5's system architecture, and how it will shape the future of games.

Watch tomorrow at PlayStation Blog: https://blog.us.playstation.com/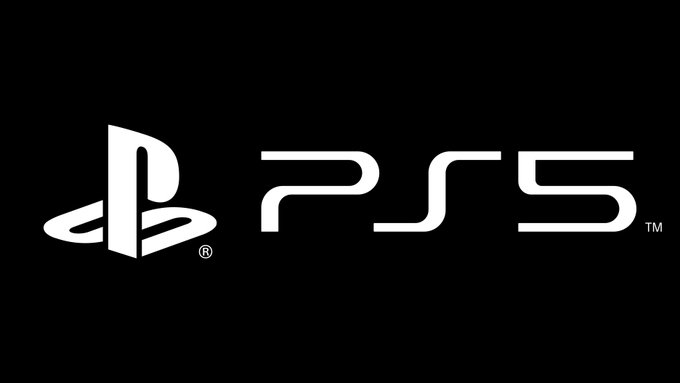 Until then, you have plenty of time to catch up on all of the PS5 rumors from the previous month, which Sony might confirm soon. Pricing is said to start at $499 in the US, although analysts expect launch delays and shortages. Earlier leaks did talk at length about the console's backward compatibility features and Sony's marketing plans for the PS5.
The leakers even revealed the rumored Xbox pricing structure for the two boxes that will compete against the PS5 in 2020. Apparently, Sony and Microsoft are fighting over exclusives, not the price. Also, that cheaper Xbox Series X might be in development, but it's not expected to launch alongside the Xbox Series X. The new PS5 is already rumored to be faster than the new Xbox when it comes to RAM and SSD, although Series X has a better GPU.
Moreover, a new Sony patent emerged, detailing a PS5 feature that kept leaking in the past few months. The new DualShock 5 controller, which Sony unveiled a few weeks ago without revealing its name, will sport a microphone that should in handy for a voice assistant capable of delivering real-time information to help players while they're gaming. That's the kind of feature not available on other consoles, and it's a trick that might turn out to be a huge advantage over the new Xbox Series X. Sony's PS5 trademark also leaked, which we interpreted as a sign that the console's launch must be near, and we recently saw a purported image of the console's final user interface. Newer findings talked about additional features the PS5 might get in the future, including biofeedback support and a new PSVR controller. Here's a collection of all of Sony's gaming-related patents that were discovered recently, all of them describing technology that might be found inside the PS5 at launch or in the coming years.
Finally, one of the previous leaks also delivered a list of games that will be ready in time for the PS5. You know, in addition to all the PS1 to PS4 titles that will likely be playable on the new console. Separately, several developers teased what's to be expected from new PS5 and Xbox games, and Sony explained it's still committed to strong single-player games.
Source: https://bgr.com/2020/03/17/ps5-release-date-sony-announces-playstation-5-launch-event/
Coronavirus: Scientists brand 5G claims 'complete rubbish'
Conspiracy theories claiming 5G technology helps transmit coronavirus have been condemned by the scientific community.
Videos have been shared on social media showing mobile phone masts on fire in Birmingham and Merseyside – along with the claims.
The posts have been shared on Facebook, YouTube and Instagram – including by verified accounts with hundreds of thousands of followers.
But scientists say the idea of a connection between Covid-19 and 5G is "complete rubbish" and biologically impossible.
The conspiracy theories have been branded "the worst kind of fake news" by NHS England Medical Director Stephen Powis.
Conspiracy theory
Many of those sharing the post are pushing a conspiracy theory falsely claiming that 5G – which is used in mobile phone networks and relies on signals carried by radio waves – is somehow responsible for coronavirus.
These theories appear to have first emerged via Facebook posts in late January, around the same time the first cases were recorded in the US.
They appear to fall broadly in to two camps:
One claims 5G can suppress the immune system, thus making people more susceptible to catching the virus.
The other suggests the virus can somehow be transmitted through the use of 5G technology.
Both these notions are "complete rubbish," says Dr Simon Clarke, associate professor in cellular microbiology at the University of Reading.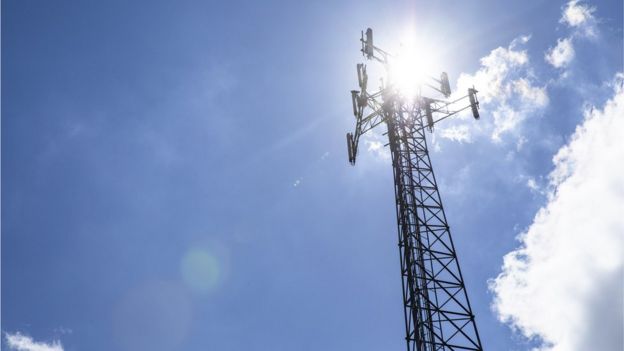 "The idea that 5G lowers your immune system doesn't stand up to scrutiny," Dr Clarke says.
"Your immune system can be dipped by all sorts of thing – by being tired one day, or not having a good diet. Those fluctuations aren't huge but can make you more susceptible to catching viruses."
While very strong radio waves can cause heating, 5G is nowhere near strong enough to heat people up enough to have any meaningful effect.
"Radio waves can disrupt your physiology as they heat you up, meaning your immune system can't function. But [the energy levels from] 5G radio waves are tiny and they are nowhere near strong enough to affect the immune system. There have been lots of studies on this."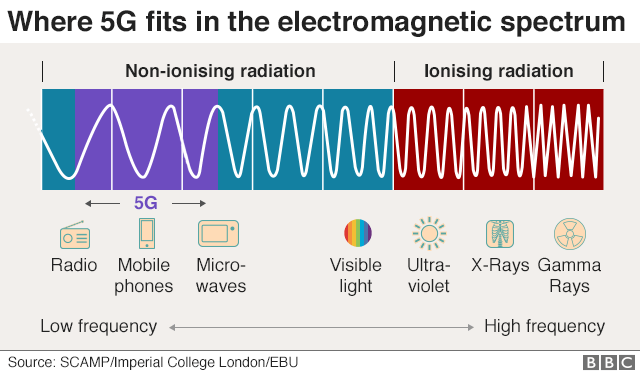 The radio waves involved in 5G and other mobile phone technology sit on the low frequency end of the electromagnetic spectrum. Less powerful than visible light, they are not strong enough to damage cells – unlike radiation at the higher frequency end of the spectrum which includes the sun's rays and medical x-rays.
It would also be impossible for 5G to transmit the virus, Adam Finn, professor of paediatrics at the University of Bristol, adds.
"The present epidemic is caused by a virus that is passed from one infected person to another. We know this is true. We even have the virus growing in our lab, obtained from a person with the illness. Viruses and electromagnetic waves that make mobile phones and internet connections work are different things. As different as chalk and cheese," he says.
It's also important to note another major flaw with the conspiracy theories – coronavirus is spreading in UK cities where 5G has yet to be deployed, and in countries like Iran that have yet to roll out the technology.
There were plenty of scare stories about 5G circulating before the coronavirus outbreak which Reality Check has already looked into, such as this piece: Does 5G pose health risks?
Earlier this year, a long-running study from the watchdog the International Commission on Non-Ionizing Radiation Protection (ICNIRP) rebutted these claims, saying there was no evidence that mobile networks cause cancer or other illnesses.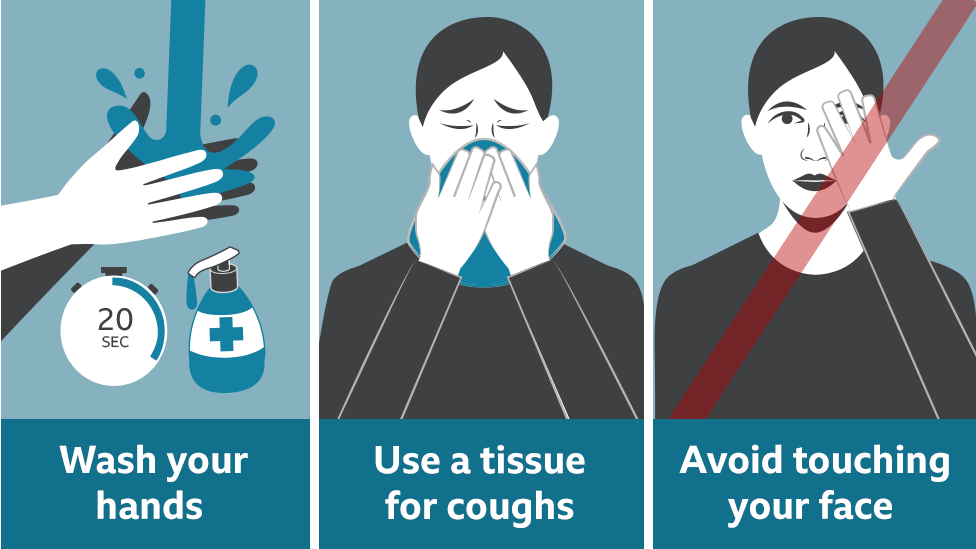 But if anything, the misinformation seems to have escalated.
Trade body Mobile UK has said false rumours and theories linking 5G and coronavirus were "concerning," while the Department for Digital, Culture, Media and Sport has reiterated there is "absolutely no credible evidence for the link".
Viruses invade human or animal cells and use them to reproduce, which is what causes infection. Viruses cannot live very long outside a living thing, so they have to find a way in – usually via droplets of liquid from coughs or sneezes.
Genome sequencing of this coronavirus suggests it jumped from animals to humans – and then began to pass from human to human.
How supercomputers are being used to tackle Covid-19
Supercomputers are playing their part in urgent research into the novel coronavirus, which could help speed up the development of treatments.
The powerful machines are able to process huge amounts of data in a matter of days, compared to months on a regular computer.
This means they can screen libraries of potential antiviral drugs, including those that have already been licensed to treat other diseases.We are using the immense power of supercomputers to rapidly search vast numbers of potential compounds that could inhibit the novel coronavirus
"We are using the immense power of supercomputers to rapidly search vast numbers of potential compounds that could inhibit the novel coronavirus, and using the same computers again, but with different algorithms, to refine that list to the compounds with the best binding affinity," said Prof Peter Coveney from University College London.
"That way, we are identifying the most promising compounds ahead of further investigations in a traditional laboratory to find the most effective treatment or vaccination for Covid-19."
Scientists at UCL have access to some of the world's most power supercomputers, as part of a consortium with more than a hundred researchers from across the US and Europe.
Vaccine
The world's fastest, Summit, at Oak Ridge National Lab in the US and the world number nine, SuperMUC-NG in Germany, are included, and can analyse libraries of drug compounds to identify those capable of binding to the spikes on the surface of coronavirus, which the virus uses to invade cells, so as to prevent it from infecting human cells.
These machines could help by identifying virus proteins or parts of protein that stimulate immunity which could be used to develop a vaccine.This is a much quicker way of finding suitable treatments than the typical drug development process
They can also study the spread of the virus within communities, as well as analysing its origin and structure, and how it interacts with human cells.
"This is a much quicker way of finding suitable treatments than the typical drug development process," Coveney said.
"It normally takes pharma companies 12 years and US$2-billion to take one drug from discovery to market but we are rewriting the rules by using powerful computers to find a needle in a haystack in a fraction of that time and cost."
Source: https://techcentral.co.za/how-supercomputers-are-being-used-to-tackle-covid-19/97145/
Mercedes engineers help deliver pandemic crisis device in under 100 hours
Mercedes has played a pivotal role in helping to produce a key device in the battle against the coronavirus.
The team's High Performance Powertrains [HPP] department, in conjunction with mechanical engineers at University College London [UCL] and clinicians at University College London Hospitals [UCLH], have developed a breathing aid that can help keep Covid-19 patients out of intensive care.00:2200:59
Known as Continuous Positive Airway Pressure (CPAP), the device has been used extensively in hospitals in Italy and China to help coronavirus patients with serious lung infections to breathe more easily, when oxygen alone is insufficient.
The first breathing aid was produced in under 100 hours following an initial meeting. One hundred devices are to be delivered to UCLH for clinical trials, followed by the delivery of thousands in a rapid roll-out to hospitals around the country ahead of the predicted surge in Covid-19 hospital admissions.
Professor Tim Baker, of UCL Mechanical Engineering, said: "Given the urgent need, we are thankful that we were able to reduce a process that could take years down to a matter of days.
"From being given the brief, we worked all hours of the day, disassembling and analysing an off-patent device. Using computer simulations, we improved the device further to create a state-of-the-art version suited to mass production.
"We were privileged to be able to call on the capability of Formula One – a collaboration made possible by the close links between UCL Mechanical Engineering and HPP."
Mercedes' assistance is part of 'Project Pitlane', a collaboration between seven UK teams – Red Bull, Racing Point, Haas, Mercedes, McLaren, Renault and Williams – who have answered the call of the UK government for assistance in the development and manufacture of ventilators.
HPP managing director Andy Cowell said: "The Formula One community has shown an impressive response to the call for support, coming together in the 'Project Pitlane' collective to support the national need at this time across a number of different projects.
"We have been proud to put our resources at the service of UCL to deliver the CPAP project to the highest standards and in the fastest possible timeframe."
Source: https://www.gpfans.com/en/articles/51327/mercedes-engineers-help-deliver-pandemic-crisis-device-in-under-100-hours/