Russian Gamer Brothers Are the Newest Hidden Billionaires
Russian-born Igor and Dmitry Bukhman are seeking growth to challenge Tencent and Activision.

Almost two decades ago, in a remote Russian city best known for its butter and linen, two brothers shared a bedroom and a Pentium 100-powered computer they used to code their first game.
Wall Street wants a piece of what they've built since.
Playrix has met with some of the biggest banks "and visited their skyscrapers," said Dmitry Bukhman, 34, citing meetings with dealmakers at Goldman Sachs Group Inc. and Bank of America Corp. For now, though, "we are focused on growing the business."
He and Igor Bukhman, 37, are the brains behind Playrix Holding Ltd., the creator of popular games similar to Candy Crush, including Fishdom and Gardenscapes, with more than 30 million daily users from China to the U.S. and annual sales of $1.2 billion, according to Newzoo. That makes the company one of the top 10 iOS and Google Play app developers by revenue, data from researcher AppAnnie show, putting Playrix in the same league as Tencent Holdings Ltd., NetEase Inc. and Activision Blizzard Inc.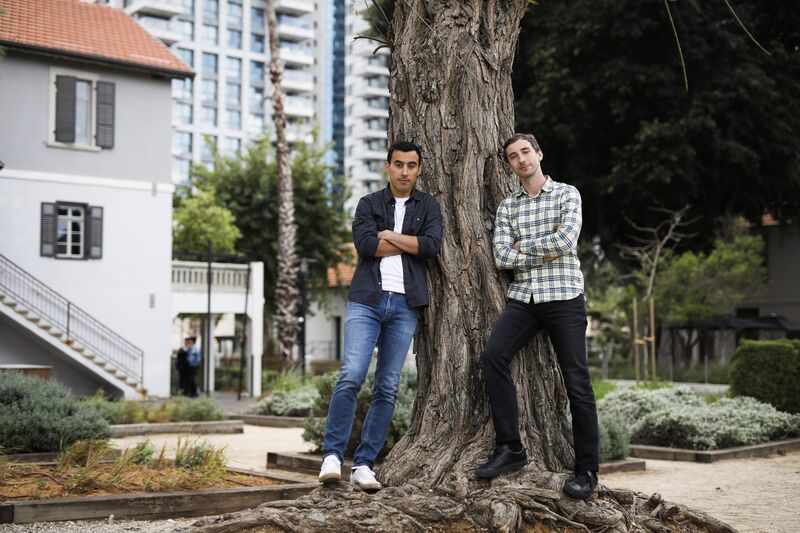 Today, each brother is worth about $1.4 billion, according to the Bloomberg Billionaires Index. They haven't previously appeared in a global wealth ranking.
Their road to riches started in 2001 in the city of Vologda, almost 300 miles (483 kilometers) north of Moscow, where Igor learned from a university professor that he could sell software online. He decided to try with Dmitry, who was still in high school at the time.
"We had no experience, no business understanding whatsoever—everything we could imagine was writing games," Igor said.
The U.S. is Playrix's biggest market, followed by China and Japan, the brothers said in a recent interview in Tel Aviv, where they spend some of their time. The two remotely manage about 1,100 employees, including personnel at its Ireland headquarters and developers in Russia, Ukraine and Belarus.
"For $3 billion we won't sell"
The brothers' first product was a game akin to Xonix in which players must use a cursor to open pieces of a hidden picture before being struck by flying balls. They wrote it during a summer break and generated $60 in the first month and later $100 a month, about half of the average salary in Vologda.
"We thought, 'If one game makes $100, we can write several dozen of them and make a lot of money,"' Igor said.
Their second game, featuring an animated character designed by an outsourced artist, brought in $200 a month. Their copycat of Tetris brought in $700 a month, but the brothers shut that down after learning that the game was protected by a license. In 2004, when the business reached $10,000 of monthly revenue, they registered a legal entity, rented space for an office in the basement of a book warehouse and hired other staff to accelerate production.
In the early years, they sold casual games through sites such as majorgeeks.com or download.com, before moving to bigger platforms like Yahoo! and AOL. Then, within the past decade, games started moving first to Facebook and then smartphones. Many of them were available for free, with users paying only for certain in-game features.
Playrix makes most of its money from in-app purchases and the brothers mostly shun advertising, which detracts from the user experience. Ads generate less than 3 percent of revenue, Dmitry said.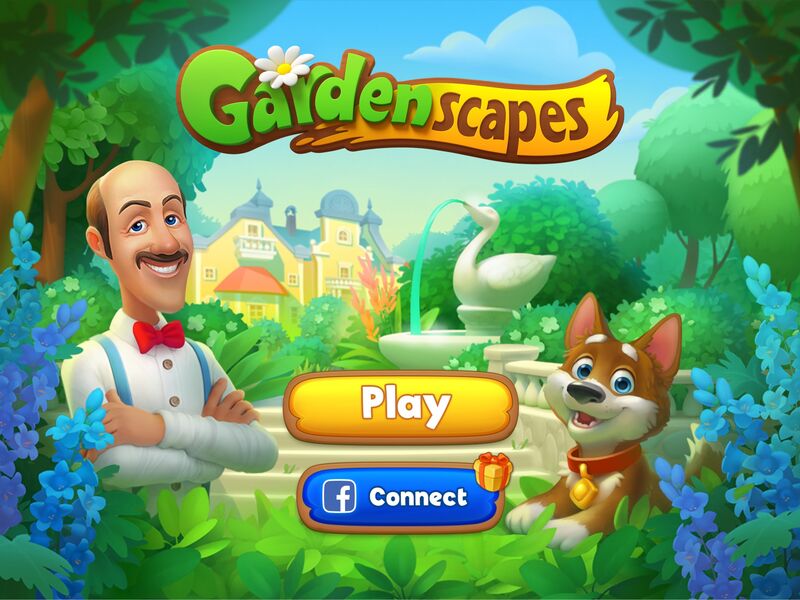 "It was a major challenge for us to switch to developing free-to-play games—that's totally different DNA," Dmitry said. "Free-to-play games aren't games that you develop, release and move on to making another one. They are services that need to be supported constantly as users are waiting for regular updates."
Playrix succeeded in this transition, achieving worldwide recognition over the past three years with Gardenscapes and its sequel, Homescapes, a new variety of match-3 puzzle in which a player completes rows of at least three elements to pass levels and progress through an animated storyline—in this case, helping a butler named Austin renovate a house with a garden.
"Austin engages in dialog with you, you help him to select ways to decorate the mansion, you dive into the history of this character and become related with him," Dmitry said. "This genre variety we introduced—match-3 with meta game—became very successful, and other companies started copying us."
"Playrix is certainly responsible for the first major innovation in the match-3 genre since King Digital Entertainment Plc seemingly had the market locked down with Candy Crush," said Newzoo analyst Tom Wijman. "Playrix managed to add a layer of complexity and 'meta game' to the match-3 genre without driving away casual mobile players."
The company employs several full-time script writers who work on Austin's dialog, and it's always improving the games, Dmitry said.
"It's like apps, like Spotify—people can use them for years," he said. "More and more people are getting accustomed that it's perfectly normal. Why not pay $5 to get pleasure from playing a game on a smartphone rather than watching videos or listening to music?"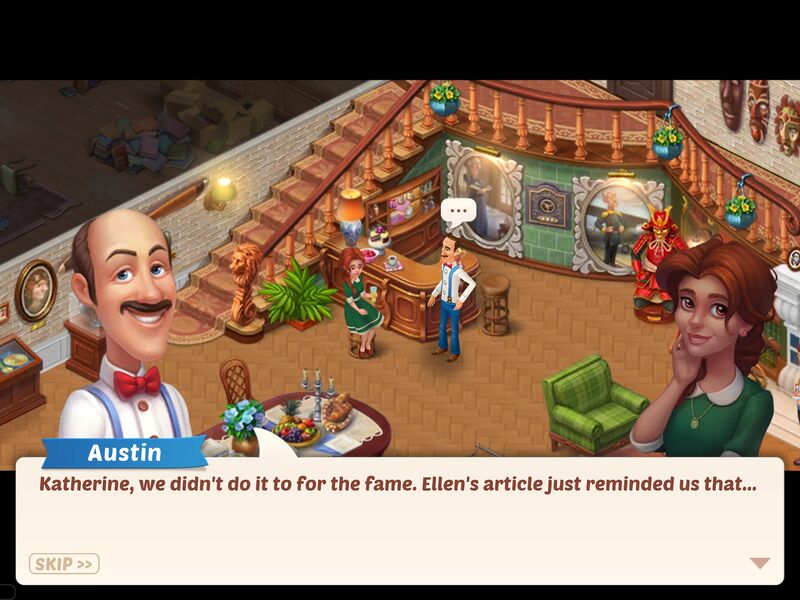 While Playrix hasn't introduced a new title since 2017, the company recently acquired several gaming studios to expand into new genres, Igor said, declining to disclose which studios until it releases games developed by them later this year.
Successful titles attract whales. Activision Blizzard acquired King Digital in 2015 for $5.9 billion, and a year later Tencent led investors in an $8.6 billion deal to acquire a majority stake in "Clash of Clans" maker Supercell Oy.
Could Playrix be next? In February, the Information reported that it could be sold for $3 billion, citing Chinese firms iDreamSky Technology Holdings and FunPlus Game Co. as potential suitors.
The brothers dismissed the report.
"For $3 billion we won't sell," Dmitry said with a smile, while acknowledging that Playrix had been discussing strategic options as recently as last year, noting its meetings with Wall Street banks.
Their goal, for now, is to become a "top-tier gaming company," that rivals Activision Blizzard and Electronic Arts in the West, and NetEase Inc. and Tencent in China, Igor said.
"We want to grow as big as they are, using developer talent from our region—the former USSR and Eastern Europe," he said.
There's no magic number that would compel the Bukhmans to sell the company, because they say money is secondary to doing what they love.
"Some may think that when you have a lot of money, everything becomes different and more interesting, you start doing different things," Dmitry said. "But no. We just keep working."
Why Online Casinos Are Poised To Expand Globally
Right now, online casinos produce very popular games in certain parts of the world. Gaming sites in this category are concentrated largely in Canada, Oceania, Great Britain and other parts of Europe. However, given their nature as browser-based games, they also have reach around the world. Most anywhere that real-money casino gaming is legal, people can access sites from these areas; in some cases, they can even do so in a way that allows them to play the games for free, if real-money gambling isn't an option.
Even given the global status of modern online casino gaming though, there's a reasonable argument to be made that this category has potential to expand even more around the world. Consider the following factors.

The Mobile App Obsession
Given the estimation that smartphone users spent $120 billion on mobile apps in 2019, it's safe to say that the world's obsession with mobile apps is nowhere near drying up. People are always looking for new apps, whether for productivity, social interaction, information, or whatever else it may be. But gaming still makes for a significant portion of mobile app expenses, and it just so happens that casino games are increasingly available as mobile options.
Of the aforementioned casino gaming hotspots in Canada, Europe, and Oceania, many have games that can either be accessed via mobile device, or which even function as their own apps. And looking at the history of this genre of gaming in the mobile space, it looks as if more games could make their way to the medium in time.

The Natural Appeal Of Bonuses
Across all genres of gaming, and many of the most popular games, there are reward systems in place. From mobile apps in which you can unlock new levels with small payments, to console experiences in which your accomplishments open new possibilities for your character, the argument can be made that bonus incentives actually drive modern gaming. And when you really think about it, it's fair to say casino gaming invented the model.
The bonuses at online casinos in Canada, which we pointed to above as being some of the worldwide leaders, demonstrate this in multiple ways. First and foremost, they offer matching deposits for people who register anew with Canadian gaming sites – which is not a model we see imitated too frequently in other gaming categories, but which very directly attracts gamers who love to get more, or get something free. Additionally, when you explore individual casino platforms in Canada or in some other places, you'll find that some games – primarily among slot arcades – contain their own special bonuses and mini-games that can act as reward structures for players.
As the gaming world falls more and more in love with idea of bonuses and extras, casino games should only achieve greater appeal.

More Casino Content In Other Areas
Interestingly enough, we've actually seen some other, more mainstream video games embracing casino content in interesting ways, too. This isn't a new phenomenon. Games from Super Mario RPG to Far Cry 3 have been including various forms of just-for-fun gambling for decades. Lately though, we've seen some popular console games going further to embrace full casino gameplay.
The most prominent example is Grand Theft Auto V, within which there's a full-fledged casino. Featuring games, horse racing, membership options, and even penthouses, it's arguably the most elaborate casino we've ever seen within a larger video game. This should only further general interest in casino play, perhaps specifically among gamers who haven't delved into online casinos before.

Virtual Reality's Lingering Potential
Finally, there's also virtual reality's lingering, looming potential to consider. Some have essentially written this medium off already, and this is understandable. There are reasons it isn't mainstream yet, from prohibitive pricing to struggles in the development of good games. However, the technology remains astonishing when it works well, and developers haven't given up yet. There's every reason to believe that VR will ultimately produce some very engaging casino games – possibly in direct collaboration with some of the existing platforms in Canada, Europe, and around the world.
Altogether, these reasons comprise a case for even more expansion of online casino gaming around the world. Right now most people think of it as a popular form of gaming, but one confined to certain populations or niches. In the near future, we may simply think of it as a massive, global entertainment industry unto itself.
Tips For Writing A Good Thesis
Are you in the final year of your studies? Then there is a good chance that you will (almost) start writing your graduation thesis. This is a big project, and it will take a lot of time and energy. Quite exciting so! customwritingservice.com give you a number of tips for writing a thesis:
1. The Subject
Coming up with a good and fun subject is often one of the most difficult things about writing a thesis. The subject must probably meet certain requirements for your education, and it is also important that you find it a nice subject. Then of course it should interest you a bit!
2. Plan
You probably hear it throughout your school career: planning is incredibly important. Chances are that you always thought: 'What nonsense! I write all my reports in one day (or night of course) '.
For your thesis we can help you from that dream: That will not happen now! Writing a thesis really takes a lot of time and moreover you will usually have to do research, for which you certainly need a couple of weeks (or months).
And that is also with your side job and your hobbies! So start on time and stick to your schedule as well as you can! In addition, also plan moments of relaxation. Otherwise you will scream crazy.
3. Use Your Supervisor Or Supervisor
At most schools / universities, students have appointed a supervisor for their thesis. This is usually a teacher or professor who knows a lot about the subject on which you write your thesis.
An expert! Make use of his or her expertise! Schedule regular meetings with your supervisor, present him or her your work, and ask for feedback. This will only make your final thesis better. You can usually also contact your supervisor or supervisor for more general questions about writing a thesis.
4. Keep Your Source List Up To Date!
A list of sources is required for every thesis. It is therefore useful if, at the moment that you add a source to your thesis, you immediately add it to your source list.
This saves you a lot of time and stress at the end, just before you have to hand in your thesis. A tool that helps you keep track of sources is Mendeley Highly recommended!
5. Keep In Touch With Your Fellow Students
Writing a thesis can be a bit lonely. Often you have no or very few lessons, and so you see few classmates or studymates during that period.
Meet them occasionally. You can spar together about certain things that you are not sure about, and they can give you new insights. In addition, it is also just really cozy!
6. Request Feedback From Others
When your thesis is finished at the end, ask your parents, your brothers or sisters, your friends or your classmates if they want to read your thesis. Ask if they want to pay attention to spelling errors (they just sneak in, no matter how well you check your thesis) and whether they can follow everything correctly. Schedule time to process their feedback and make some final adjustments.
Notable devices for an effective smart home
The smart home industry is booming, and everyone is hopping aboard the bandwagon. This trend that was once derided as a gimmick is being vindicated as more and more users realize how useful smart devices can be.
There are a lot of smart devices and gadgets on the market right now, with more coming out every month. It's easy to feel overwhelmed, so don't feel too bad if that's you right now.
According to www.makeuseof.com, the key is to start slow and small. Pick one device that looks interesting, then master it before adding another device to your home. It is a process, and there is no need to rush. You can even think of it as a hobby, if that helps. Stretch your smart home acquisitions out over many years and upgrade as needed.
Smart hubs and assistants
If every smart device is like an organ in the human body, then a smart hub is like the brain. It doesn't do anything special on its own, but acts as a central operator that controls what everything else does.
A smart assistant is like a smart hub on steroids. It can do all kinds of stuff on its own, like recording notes or shopping online, in addition to controlling other devices in the network. If you know about Amazon Echo or one of its variants, then you know what a smart assistant can do.
In order for a hub or assistant to control another device, the controller and receiver need to support the same protocol. You can think of a protocol as a kind of language that smart devices use to communicate. Some devices only support one protocol, some support several, but none support all protocols.
Notable modern protocols include:
Bluetooth
Wi-Fi
Clear Connect
Insteon
Thread
Z-Wave
ZigBee
As of this writing, no protocol is the industry standard. However, Z-Wave and ZigBee are the two most common, so stick with those two if you want as much versatility as possible. Bluetooth and Wi-Fi support are good to have as well.
But with the growing popularity of smart assistants, smart hubs may become obsolete over the next few years. As such, a safer bet would be to opt for either the Amazon Echo or Google Home. Both devices are currently quite popular with bright futures ahead of them.
To be clear, you don't need a smart hub or assistant for a smart home. Only a handful of devices require one — many smart devices operate just fine on their own. A hub or assistant simply grants more control, flexibility, and automation, especially if you plan on using multiple devices in tandem.
Anticipated cost: Between $80 and $125 for a smart hub, between $100 and $180 for a smart assistant. You will only need one, and it isn't mandatory at all.
Smart lighting
Smart lighting allows you to control the lights in your home using your smartphone. When choosing smart lighting devices, there are three main types to consider:
Smart plugs, which are like outlet middlemen: the smart plug connects to an outlet, and another device plugs into the smart plug. You can control the on/off state of the smart plug from your smartphone, thus controlling its connected device.
Pros: Can be used with other devices, not just lamps.
Cons: Few devices are simple enough to work with just an on/off state.
Smart bulbs, which are like regular light bulbs that can be controlled individually by smartphone, and these bulbs are designed to be one-to-one replacements for incandescent, CFL, and LED bulbs.
Pros: Easy to install. Can be creative with color-changing bulbs.
Cons: Extremely expensive on a per-bulb basis. Limited bulb varieties.
Smart switches, which are like regular light switches that can be controlled individually by smartphone. They are directly wired into your home's electrical lines, which requires a bit more skill and caution than plugs and bulbs.
Pros: Works with any bulb type. Dimmer switches are available.
Cons: Hands-on installation is a pain. Not very cost-effective.
As for smart plugs, we recommend staying away. Spend your money on an actual smart device instead. Smart plugs were interesting when they first came out, but have since lost their novelty and don't offer any unique benefits.
Anticipated cost: Between $15 and $35 for a smart plug, between $10 to $60 per smart bulb, and between $40 and $80 for a smart switch.
Smart entertainment
Smart entertainment comes in many forms, but the most common is media streaming. With the right smart entertainment setup, you won't need cable TV anymore — just stream your favourite shows and movies off the Internet on demand.
The three most popular options are Chromecast, Roku, and Amazon Fire TV.
Smart thermostats
Smart thermostats are one of the few smart devices that can actually save you money. You'll pay somewhere between $100 and $300 up front, but potentially shave hundreds of dollars off your energy bill every year. A smart thermostat will easily pay for itself.
Most people don't know the most energy-efficient way to use the thermostat — and many who do know are too busy or lazy to keep it up all year long. A smart thermostat controls heating, cooling, and fan units to optimise comfort while minimising energy waste.
Some features you will find in smart thermostats:
Control remotely using a smartphone app.
Control by voice using a smart hub or assistant like Alexa.
Automatically turns down when nobody is home.
Automatically adjust based on weather and personal preferences.
Automatically adjust based on IFTTT events and triggers.
Energy monitor shows how much you're saving.
You will need a bit of basic electrical knowledge to install the device. There is risk of injury if you aren't careful! Not comfortable dealing with wires? Ask a friend or pay for expert installation.
Smart sensors
A smart sensor is a device that detects changes in the environment, then alerts you with a notification (by email, text message, or push notification). Common sensor types include motion sensors, smoke/gas sensors, open/closed sensors, moisture sensors, and even air quality sensors.
While these may sound mundane, they could end up being one of the best smart devices you ever buy, especially if you own a home. Are they worth the cost? Absolutely.
Motion sensors in particular are extremely versatile: if you're clever about it, motion sensors can greatly improve your life. Open/closed sensors can track when windows are opened (e.g. when your teenager sneaks out at night) or when doors aren't properly closed.
Moisture sensors can spot leaks long before they cause water damage to property, while air quality sensors can help with allergies, asthma, and other health issues. And most importantly, smart detectors can save your life.
Smart surveillance
A smart surveillance system is just a fancy way to say "hidden cameras that you can view and control using your smartphone." Whether you're at a friend's house, a restaurant, or taking a road trip, you can pop in on your home at any time from anywhere.
Other useful features that may come with a smart surveillance device include footage recording, cloud storage, facial recognition, motion-based alerts, and night vision.
One more crucial note: Do not use Internet-connected baby monitors! You'd be surprised how easy it is for someone to hack into one of these and spy on your newborn. It's also a reason to avoid smart assistants around your children. However, other baby-related smart gadgets can be useful, as can digital video monitors that use a dedicated signal instead of Wi-Fi.
Anticipated cost: Between $60 to $180 per camera.
Source: https://punchng.com/notable-devices-for-an-effective-smart-home/