WhatsApp "Martinelli" hoax is back, warning about "Dance of the Pope"
If you follow @NakedSecurity on Twitter, you'll have noticed that we warned last week about an old WhatsApp hoax that suddenly reappeared.
The bogus news is generally known as the "Martinelli hoax", because it starts like this:
If you know anyone using WhatsApp you might pass on this. An IT colleague has advised that a video comes out tomorrow from WhatsApp called martinelli do not open it , it hacks your phone and nothing will fix it. Spread the word.
When we last wrote about "Martinelli", back in 2018, we noted that the hoax was given a breath of believability because the text above was immediately followed by this:
If you receive a message to update the WhatsApp to WhatsApp Gold, do not click!!!!!
This part of the hoax has a ring of truth to it.
Back in 2016, hoax-checking site Snopes reported that malware dubbing itself WhatsApp Gold, was doing the rounds.
The fake WhatsApp was promoted by bogus messages that claimed, "Hey Finally Secret WhatsApp golden version has been leaked, This version is used only by big celebrities. Now we can use it too."
So WhatsApp Gold was actual malware, and the advice to avoid it was valid, so the initiator of the Martinelli hoax used it to give an element of legitimacy to their otherwise fake warning about the video.The world's best visibility, protection, and response.Start Online Demo
The latest reincarnation of the hoax has kept the text of the original precisely, including the five-fold exclamation points and the weird extra spaces before punctuation marks.
The new hoax even claims that the video first mentioned several years ago still "comes out tomorrow."
But there's a new twist this time, with yet another hoax tacked on the end referring to yet another video "that formats your mobile."
This time, the video is called Dance of the Pope:
Please inform all contacts from your list not to open a video called "Dance of the Pope". It is a virus that formats your mobile. Beware it is very dangerous. They announced it today on BBC radio. Fwd this message to as many as you can!
Ironically, Snopes suggests that this piece of the hoax – which is basically the same as the Martinelli hoax but with a different video name – is even older than the Martinelli part, dating back to 2015.
Quite why the hoax has reappeared now is not clear, though it may have been triggered by March 2020 news headlines about wunderkind Brazilian footballer Martinelli.
Martinelli currently plays for Arsenal in England, but has been tipped to appear in the Brazilian national squad at just 18 years of age; he's also been the subject of media speculation that he might get poached from Arsenal by Spanish heavyweights Real Madrid.
Is it even possible?
In theory, playing a deliberately booby-trapped video file on your mobile phone could end up in a malware infection, if your phone has an unpatched bug in its media player software that a crook could exploit.
In practice, however, that sort of bug is very rare these days – and typically gets patched very rapidly and reported very widely.
In other words, if the creator of this warning knew enough about the "bug" to predict that it could infect any mobile phone, and could warn you about this "attack" in a video that isn't even out yet, it's highly unlikely that you wouldn't have heard about the actual bug itself either from the vendor of your phone or from the world's cybersecurity news media.
Additionally, even if there were a dangerous bug of this sort on your phone and your phone were at risk, it's unlikely that "nothing would fix it".
As for the imminent and unconquerable danger of an alleged double-whammy video attack of "threats" that first surfaced in 2015 and 2016…
…well, if the videos were supposed to "come out tomorrow" more than four years ago, we think you can ignore them today.
What to do?
Don't spread unsubstantiated or already-debunked stories online via any messaging app or social network. There's enough fake news at the moment without adding to it!
Don't be tricked by claims to authority. Anyone can write "they announced it today on BBC radio," but that doesn't tell you anything. For all you know, the BBC didn't mention it at all, or announced it as part of a hoax warning. Do your own research independently, without relying on links or claims in the message itself.
Don't use the "better safe than sorry" excuse. Lots of people forward hoaxes with the best intentions, but you can't make someone safer by "protecting" them from something that doesn't exist. All you are doing is wasting everyone's time.
Don't forward a cybersecurity hoax because you think it's an obvious joke. What's obvious to you might not be to other people, and your comments may get repeated as an earnest truth by millions of people.
Don't follow the advice in a hoax "just in case". Cybersecurity hoaxes often offer bogus advice that promises a quick fix but simply won't help, and will certainly distract you from taking proper precautions.
Patch early, patch often. Security updates for mobile phones typically close off lots of holes that crooks could exploit, or shut down software tricks that adware and other not-quite-malicious apps abuse to make money off you. Take prompt advantage of updates!
Use a third-party anti-virus in addition to the standard built-in protection. Sophos Intercept X for Mobile is free, and it gives you additional protection not only against unsafe system settings and malware, but also helps to keep you away from risky websites in the first place.
Don't grant permissions to an app unless it genuinely needs them. Mobile malware doesn't need to use fancy, low-level programming booby-traps if you invite it in yourself and then give it more power that it needs or deserves.
Source: https://nakedsecurity.sophos.com/2020/03/23/whatsapp-martinelli-hoax-is-back-warning-about-dance-of-the-pope/
'What is Wi-Fi calling?': How to make calls from your smartphone even if you don't have a cell signal
Wi-Fi calling is a service that allows you to make phone calls over Wi-Fi, if you don't have a reliable cellular connection.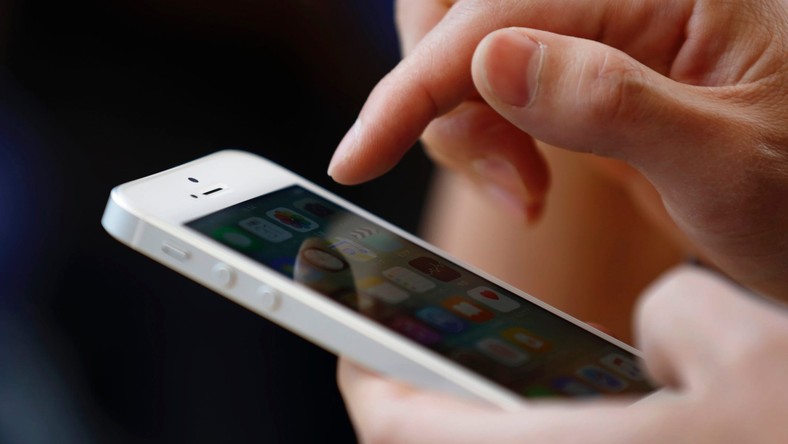 Wi-Fi calling is built into nearly all modern phones, and usually comes at no extra cost.
The sound quality on Wi-Fi calls will depend on the speed of your Wi-Fi connection .
You've probably heard a thing or two out there about Wi-Fi calling. However, if you're not a big tech person, you may be a little confused as to what that is.
It's actually very simple: Wi-Fi calling is when you conduct a phone call over a Wi-Fi connection, rather than using your cell phone carrier's cellular network.
Here's what you should know about Wi-Fi calling, including how to set it up on your phone.
Wi-Fi calling, explained
As stated, a Wi-Fi call is a call that's placed using a Wi-Fi internet connection instead of a cell connection.
There are several advantages to Wi-Fi calling over standard voice calling. Firstly, because it uses something called a High-Definition (HD) Voice service, often calls made over Wi-Fi are clearer and easier to make out. However, this will depend on the speed of your internet connection .
If you're in an area where cellular service is spotty, Wi-Fi calls can help keep you from dropping calls.
Additionally, on most major phone carriers, Wi-Fi calling services are free, as long as the calls are being made to U.S. numbers.
You have access to Wi-Fi calling as long as you have a compatible cell phone. Don't worry that's all phones on the market today. So as long as you don't have a very old smartphone as in, older than the iPhone 6 you can use Wi-Fi calling.
You should also note that to make Wi-Fi calls, you'll also have to provide your address. This is so emergency services can reach you if you call 911.
If you want to know how to turn that capability on, here's how.
How to enable Wi-Fi calling
The exact way to turn on Wi-Fi calls on your phone will depend on what sort of phone you have. But in general:
On an iPhone :
1. Open your phone's Settings app.
2. Tap the "Cellular" option to open your cellular network menu.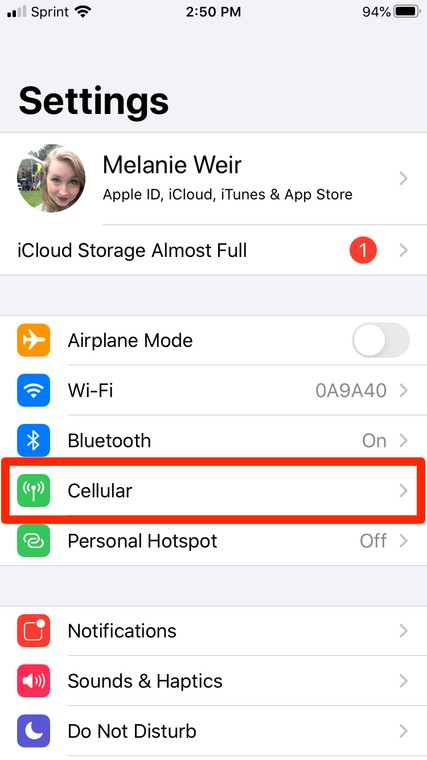 What is Wi Fi calling 1Melanie Weir/Business Insider
3. Find the Wi-Fi calling option and tap it.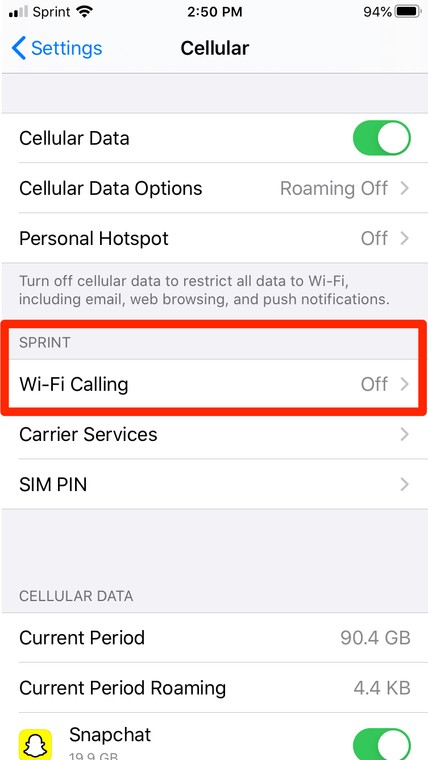 What is Wi Fi calling 2Melanie Weir/Business Insider
4. Toggle the Wi-Fi calling switch to the left, so it turns green.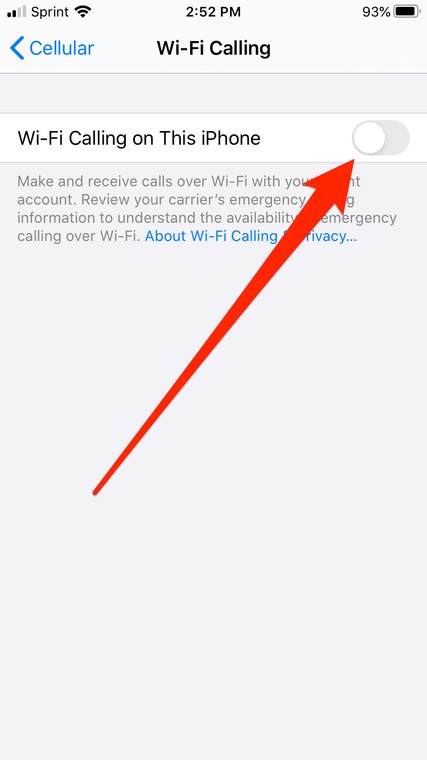 What is Wi Fi calling 3Melanie Weir/Business Insider
5. A pop-up will appear, giving you more details about the sort of information that gets sent to your cell phone carrier when you enable Wi-Fi calling. Read to make sure you're okay with the terms, then tap "Enable."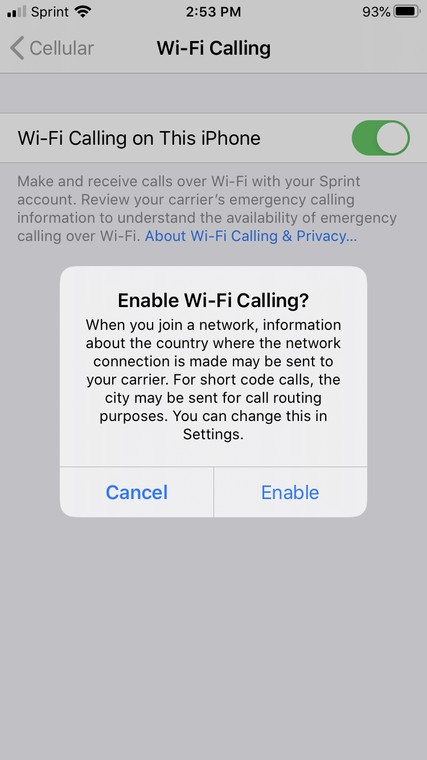 What is Wi Fi calling 4.PNGMelanie Weir/Business Insider
6. Another pop-up will appear, asking you to confirm your address in order to comply with federal 911 regulations. The appearance of this pop-up may change slightly based on your cellular carrier. Confirm your address, then tap "Next."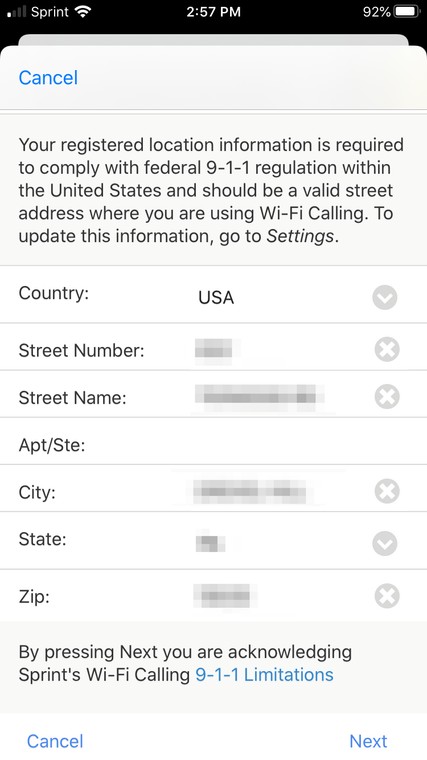 What is Wi Fi calling 5Melanie Weir/Business Insider
7. Follow the on-screen instructions from your carrier to finish setting up Wi-Fi calling on your device.
If you're using an Android phone :
1. Open your phone's dialer the screen where you type in phone numbers and tap the three dots in the top-right corner.
2. Select "Settings."
3. In the menu that appears, tap "Wi-Fi calling" and then tap the switch next to it so it flips to the right.
4. You'll be asked to confirm that you want to enable Wi-Fi calls, and then enter your address. Once you've done both, Wi-Fi calling will be enabled.
Source: https://www.pulse.ng/bi/tech/what-is-wi-fi-calling-how-to-make-calls-from-your-smartphone-even-if-you-dont-have-a/hygv84h
Google Makes Meet Video Conferencing Free to All Users
The company gradually will open Meet in the coming weeks, and users can sign up landing.google.com/googlemeet to know when their account gains access.
Zoom Video Communications Inc , Microsoft Corp's Skype and Facebook Inc's Messenger introduced features this month to attract users as people barred from going out to socialize seek free options to connect with friends and family by online video.
But Meet, which has 100 million daily users, had required a Google business or education account to set up calls. While Google has long offered free versions of business tools including Gmail and Google Docs, there has been no equivalent for Meet, a newer service launched three years ago.
The company gradually will open Meet in the coming weeks, and users can sign up landing.google.com/googlemeet to know when their account gains access.
Google has provided free video conferencing for nearly 12 years through its Hangouts service, but it features outdated security and technology and its popularity has waned. The company also maintains Duo, a video calling app accessible only on smartphones.
Smita Hashim, a director of product management at Google, said in an interview that the company recommends consumers use Meet over Hangouts.
"As COVID has impacted everyone's lives, we felt there was a reason to bring something built for businesses first to everyone," she said, referring to COVID-19, the illness caused by the novel coronavirus. "It's a more secure, reliable, modern product."
Meet calls pass through Google's servers, enabling it to provide automatic captioning, troubleshoot issues and comply with legal orders to share users' data. But consumers' calls will not be stored. Businesses and schools will have exclusive access to recording meetings and other options.
Google generates revenue from many of its free services by placing ads within them or collecting data on users' behavior to personalize ads. That will not be true for Meet, Hashim said.
Google's cloud services unit, which developed Meet, does not use customer data for advertising and that will apply to free users, too, she said.
Alphabet on Tuesday announced first-quarter revenue that was better than investors had expected given the virus-hammered economy, and executives said that boosting free services at this time would pay off in the longer term by generating user loyalty.
But Meet will cut free calls after an hour starting in October, compared with no time limit on Messenger and Skype and a 40-minute restriction on consumer Zoom accounts. Free Meet calls also will be limited to no more than a single host and 100 participants – the same as Zoom's free version but above the 50 on Messenger and Skype.
Google aims to deter bad behavior by requiring all participants of the consumer version of Meet to sign in with a Google account.
Participants' names and profile pictures will be visible on calls, but their email addressees will not be shared, Hashim said.
Source: https://tolonews.com/science-technology/google-makes-meet-video-conferencing-free-all-users
WhatsApp for Android with eight user group video calls now available to download
We reported a week ago that WhatsApp for Android Beta has finally increased the number of users that can participate in group audio, video calls from four to eight.
Now that version is available to download for non-beta users from WhatsApp's website (but not Google Play Store yet).
In order for the feature to work, WhatsApp users will need to install the 2.20.141 from WhatsApp's website. Needless to say, those who want to become part of the eight-member group have to have the latest build of the instant chat messenger installed on their iOS or Android device.GALLERY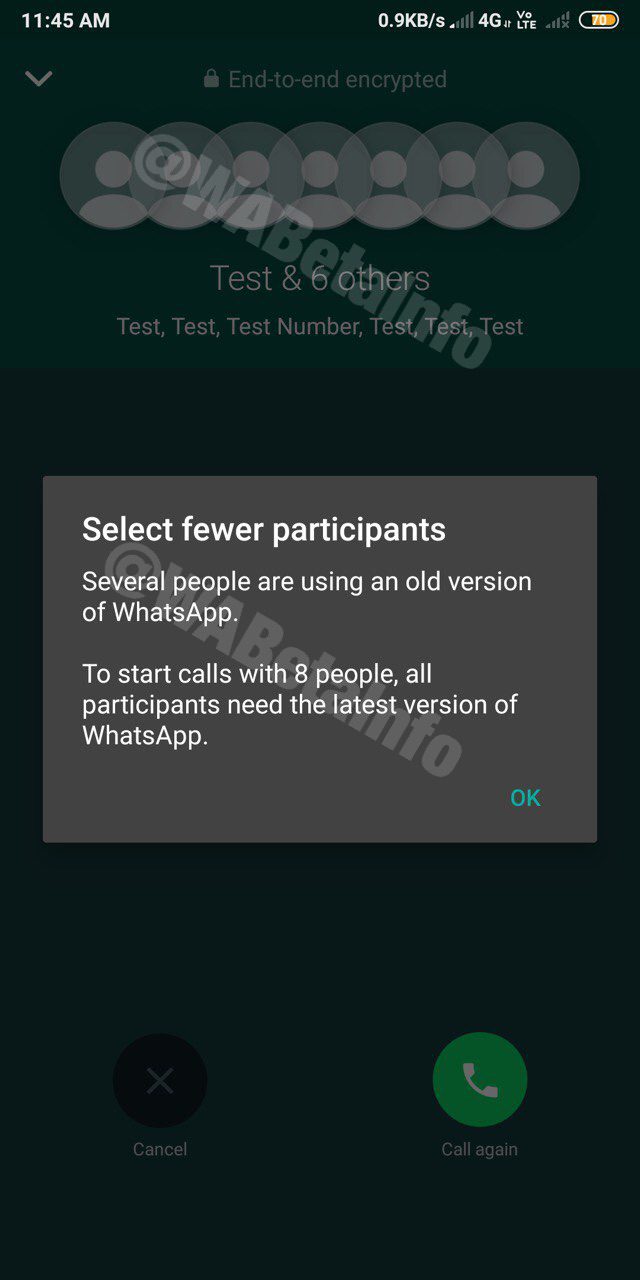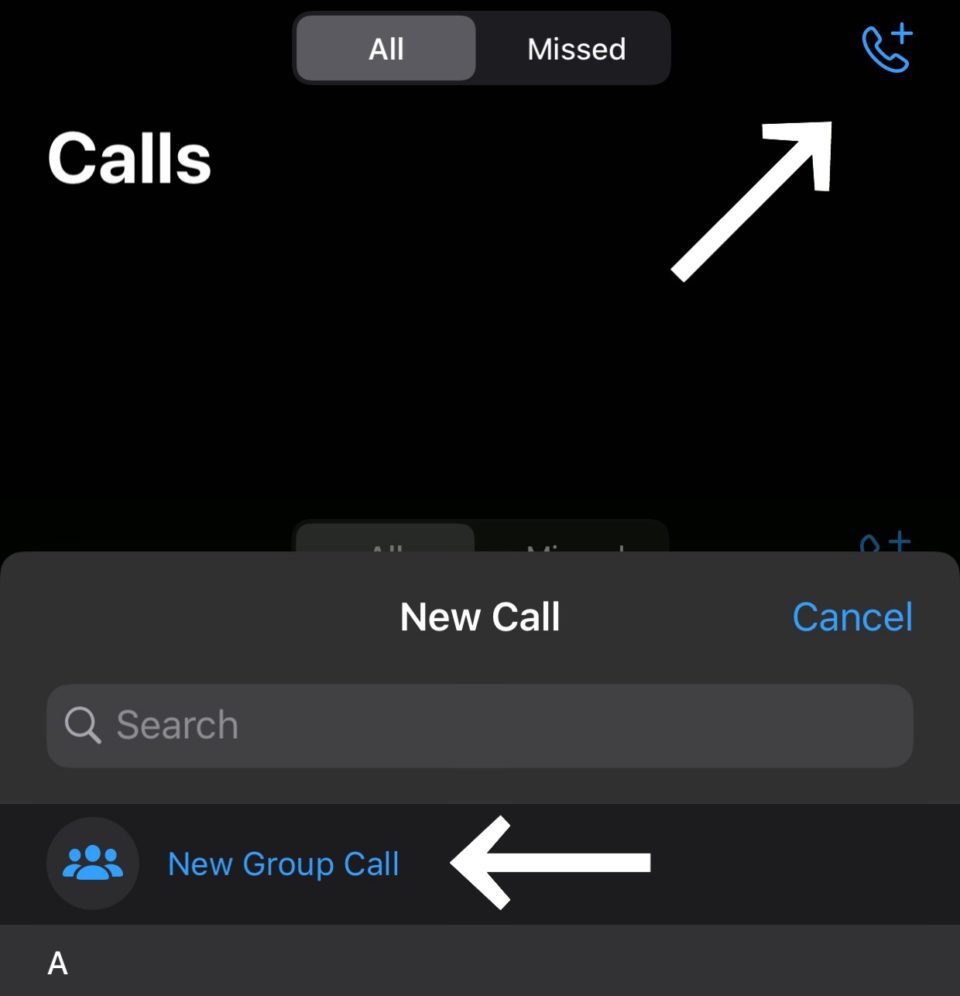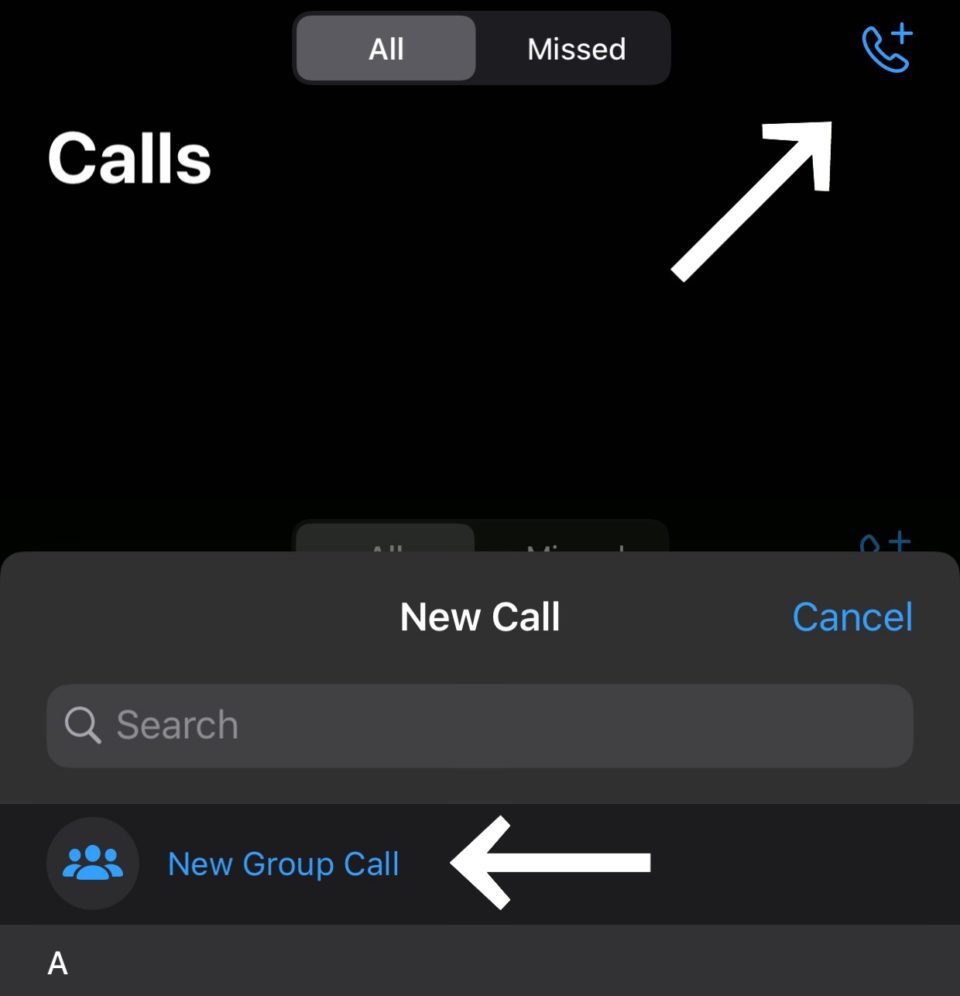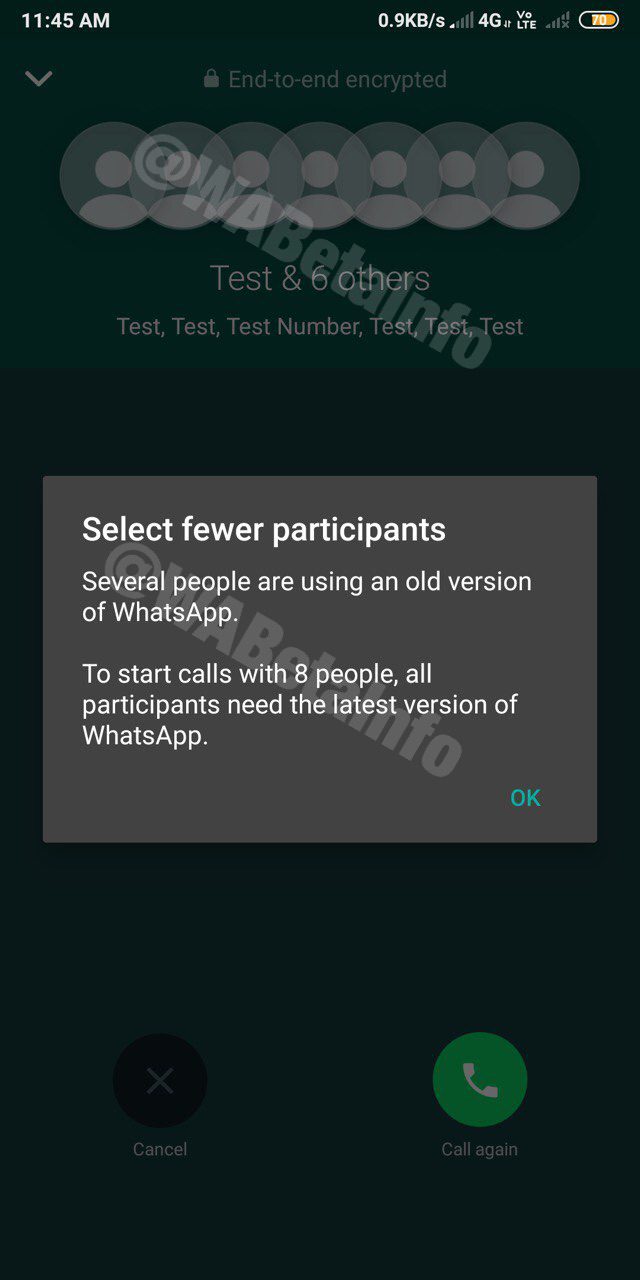 In other news, WhatsApp recently added a new feature to simplify the process of starting group audio, video calls. From your group chat, you can just tap the video or voice call icon to directly start a call with everyone in the chat.
Source: https://mspoweruser.com/whatsapp-for-android-with-eight-user-group-video-calls-now-available-to-download/