Surface Pro X vs. iPad Pro | Spec comparison
If you're looking for a tablet that can double as a laptop, the two best options are the iPad Pro and freshly-announced Surface Pro X. Both these devices sport super-slim bezels, support for a pen, as well as a keyboard accessory that you may need for typing.
The Surface Pro X is the newer of the two devices, though you might be wondering how it stands up to the latest iPad Pro. In this guide, we'll compare design, performance, and portability, and help you choose the right one for you.
Design
In terms of design, both iPad Pro and Surface Pro X are super slim and pack a large immersive display. However, there are some notable differences. First off, the bezels on the iPad Pro are much slimmer all the way around on the top, left, right, and bottom sides of the device. The bezels on the Surface Pro X have been cut down on the sides, but the top and bottom borders still remain a bit chunky.
iPad Pro 2018 256GB Wifi Only
The iPad Pro is insanely sleek, full of interesting features, and undoubtedly the most powerful tablet ever made.
As for the display between those borders, both devices are high-resolution options. The Surface Pro X comes a 2,880 x 1,920 (267 PPI), and the iPad Pro has a 2,732 x 2,048 (264 PPI) screen. The Surface Pro X also sports a 3:2 aspect ratio, whereas the iPad Pro is sporting 4:3. That makes the Surface Pro X a better option for productivity, while the iPad feels a bit more square, making for a nicer tablet experience.
The Pro X also has slightly more pixels per inch than the iPad, but the iPad Pro sports a brighter 600 nit 120Hz True Tone display, which we found makes scrolling smoother and more responsive. The Surface Pro X is slightly behind with a dimmer 450 nit 60Hz panel, common for most Windows devices.
Importantly, the Surface Pro X benefits from the built-in kickstand, which makes the device easier to use on your lap or on a desk.
Next, there is a need to address connectivity, which is also different between the two tablets. On the iPad Pro, there is a single USB-C port, as well as a keyboard connector port and a nano SIM Slot. The Surface Pro X, meanwhile, doubles that up. It features two USB-C ports, nano SIM, as well as Microsoft's proprietary Surface Connect port for charging. You'll also find the connector for the keyboard on the bottom.
Both products lack a headphone jack, which means you'll need to buy a dongle or use a newer pair of headphones. There's also no SD-card slot, which means you'll need to settle on a storage option that fits your need, though the Surface Pro X does feature swappable SSDs.
Finally, both 2-in-1's sport an option for a keyboard cover. Apple's Smart Keyboard comes in at the cost of $170. It's fairly comfortable and has a lot of key travel, as we found in our review. However, there's no touchpad on board. That holds it back from being a true laptop replacement. It also doubles as a stand, propping up the screen to up to two angles.
The Surface Pro X, meanwhile, sports an optional $140 Type Cover. In terms of comfort, we found essentially the same as what we experienced with the Surface Pro 6, but it now also houses a special spot in the top for the Surface Pen — which we will discuss later. However, note the Pro X does not support older Microsoft Type Covers, as the connector is different.
iPadOS has come pretty far toward offering a better software solution for multitasking and productivity, but the full version of Windows 10 offered on the Surface Pro X will be more familiar for most people. The iPad Pro wins the tablet comparison, but the Surface Pro X is the better laptop replacement.
Performance
In terms of performance, there's quite a bit difference between the iPad Pro and the Surface Pro X. Unlike previous Intel-based devices, Microsoft partnered with Qualcomm to create an ARM-based Microsoft SoC, dubbed the SQ1 processor. The iPad Pro, meanwhile, sports a custom ARM-based Apple SoC, named the Apple A12 bionic.
The SQ1 runs at 3GHz, sports eight cores, and two teraflops of graphics power. Microsoft says this SoC features three times more performance per watt than the Surface Pro 6's Intel 8th-gen chip. However, there are some limitations to take note of, as some areas of Windows 10 and 64-bit apps aren't optimized for ARM-based chipsets. More testing is needed, but it should still be great for web browsing, and other day to day activities. Other apps like Photoshop might not work quite as well.
Now onto the iPad Pro. It sports the A12 Bionic processor. This has eight cores and also an embedded M12 co-processor. We found this processor quite powerful for editing in Photoshop and Lightroom, as well as for gaming in Civilization VI. No matter what you download from the app store, the iPad Pro will run it at breakneck speeds.
Quite obviously, the iPad Pro is limited to apps in the App Store, as it is powered by iPadOS. The Pro X meanwhile runs full Windows 10 and is compatible with Google Chrome and other traditional Windows programs, though there will be limits to 32-bit apps, as we mentioned before.
Portability
In terms of portability, the Surface Pro X and the iPad Pro are almost neck and neck. The Surface Pro X measures in at 11.3 x 8.2 x 0.28 inches, and the iPad Pro at 9.7 x 7 x. 0.23 inches. In weight, Surface Pro X is about 1.7 pounds, whereas the iPad Pro is 1.4 pounds.
Now, for battery life. With the iPad Pro, Apple promises up to 10 hours of battery life, though we were able to push our iPad Pro through several days with a few hours usage at a time. The iPad Pro also supports fast charging, with the optional 30-watt USB-C Power Adapter.
Next, Microsoft promises up to 13 hours of battery life on the Surface Pro X with the screen at 150 nits of brightness. We need to test it more, but judging the fact that the Pro X is an always-connected PC — which we've seen get up to 13 hours of battery — we're assuming that this is indeed true. It also supports fast charging, via the Surface Connect port. Microsoft especially claims that this can get you to an 80% charge in just one hour.
We'll also mention the support for LTE on the devices. All models of the Surface Pro X have a nano-SIM tray. That means that you get LTE with any configuration, whereas with the iPad Pro, you need to pay $150 extra if you want a model with LTE.
Finally, there is the pen. Microsoft's new Surface Slim Pen with the Surface Pro X slots right into the Type Cover keyboard and recharges wirelessly. This makes it easy for portability, but it's also a separate $145 purchase. That's significantly more than the $129 Apple Pencil, which also charges wirelessly and can attach to the top of the iPad Pro.
For now, the iPad Pro is the winner
The Surface Pro X doesn't launch until November 5, so right now, the iPad Pro is your only real option. But beyond that, most people will be happier with Apple's offering. Configured with 64GB of storage and LTE support (that is the default on the Surface Pro X,) it starts at $1,149. The price then comes up to $1,448 when factoring in the keyboard and Apple Pencil cost.
With the Surface Pro X, you'll be paying $999 for just the device, when configured with 8GB of RAM and 128GB of storage. That is then pushed up to $1,285 with the keyboard and pen. Sure, it is cheaper than buying an LTE connected iPad Pro, and you get much more storage space, but there is a lot that is currently unknown about the device.
We need to test the Surface Pro X some more to see the true performance of the SQ1 chipset, as well as match the battery life claims. iPad Pro is the way to go right now, but that could change when we get more time with the Surface Pro X.
Source: https://www.digitaltrends.com/computing/surface-pro-x-vs-ipad-pro/
LG WING: THE PRICE TAG OF THE NEW ROTATING-SCREEN PHONE HAS BEEN REVEALED
Earlier last week, the South Korean company unveiled its wild smartphone LG Wing. We learned everything about the device except for the most important thing – its price tag. Today, the company finally decided to announce the price of the smartphone.
LG WING: THE PRICE TAG OF THE NEW ROTATING-SCREEN PHONE HAS BEEN REVEALED
As suggested by many publications, the device will cost almost $1000, or more precisely, $940. LG Wing will launch in South Korea next month, with other markets to follow, according to new information.
It is interesting that some publications, including Korean ones, considered that the price tag is quite "budgetary", given that we have a product that has no alternatives. By the way, the manufacturer decided not to accept pre-orders for the device.
LG plans to run an active promotional campaign throughout October, which will allow customers to receive a 70% discount coupon for screen replacement within two years of purchase.
The main feature of the LG Wing is its secondary screen. The main display is hinged and can be rotated 90 degrees, opening, if necessary, a second screen. The second display, in turn, is fixed in one place and hidden behind the first screen.
To reinforce the design of the smartphone, the company used a special design using hydraulic dampers for greater strength.
Recall that LG Wing is the first smartphone from the new line of LG Explorer. The company decided to spend more effort and money on expanding the number of unusual smartphones.
LG WING SPECIFICATIONS
6.8-inch (2440 × 1080 pixels) Full HD+ 20.5: 9 aspect ratio P-OLED display, 3.9-inch (1240 x 1080 pixels) 1.15:1 G-OLED second screen
Octa Core (1 x 2.4GHz + 1 x 2.2GHz + 6 x 1.8GHz Kryo 475 CPUs) Snapdragon 765G 7nm EUV Mobile Platform with Adreno 620 GPU
8GB RAM, 128GB / 256GB storage, expandable memory up to 2TB with microSD
Android 10
64MP rear camera with LED flash, f/1.8 aperture, OIS, 13MP 117° ultra-wide lens with f/1.9 aperture, 12MP 120° ultra-wide Gimbal mode Camera with f/2.2 aperture
32MP pop-up front-facing camera with f/1.9 aperture
In-display fingerprint sensor
USB Type-C audio
Dimensions: 169.5 x 74.5 x 10.9 mm; Weight: 260g
MIL-STD 810G Compliance, Water and Dust Resistance (IP54)
5G SA/ NSA, Dual 4G VoLTE, Wi-Fi 802.11 ac (2.4GHz + 5GHz), Bluetooth 5.1, GPS/GLONASS/Beidou, NFC, USB Type-C
4000mAh (Typical) battery with Quick Charge 4.0+ 25W fast charging, 10w wireless charging
Read Also:
LG K62 and K52 unveiled with large displays and 48MP cameras
The LG WING comes in Aurora Gray and Illusion Sky colors and will roll out in South Korea starting from October followed by key markets in North America and Europe.
Source: https://www.gizchina.com/2020/09/23/lg-wing-the-price-tag-of-the-new-rotating-screen-phone-has-been-revealed/
IPHONE 12 MINI COMING WITH A 5.4-INCH OLED DISPLAY
If you're an Apple enthusiast, then you'll maybe living the strangest of September. It's a very unusual month for a very unusual year in light of the ongoing pandemic. The fact is, that all fans waiting for an iPhone release this month will have to wait until October as the company couldn't finish the new smartphones in time for the usual schedule. We have been waiting for a new set of iPhone 12 devices and now, there's some light for the upcoming small model with 5.4-inch.
According to a new leaker (via), the smallest iPhone will be called the "iPhone 12 Mini". Interestingly enough, the leakster states that the device previously called "iPhone 12 Max" will now launch as "iPhone 12". As we can see, Apple is moving down the smartphones by introducing a new naming scheme for the smallest device. It's not a big surprise, after all, the company is planning four new devices for this year's release. For that reason the company is introducing the fourth device with a new name.
Worth noting that the "Mini" naming is not entirely new for the Cupertino-based firm. It already uses the Mini in the iPad and Mac computer lineups. The company even unveiled iPod Mini models in the past. So it's not so shocking to see an iPhone 12 Mini, even though this suffix has taken several years to reach the smartphone lineup. The company will likely keep the iPhone 12 Pro and Pro Max suffixes for the upcoming models with 6.1-inch and 6.7-inches. These names were introduced last year with the iPhone 11 lineup.
Read Also:
Alleged iPhone 12 Pro Max with the A14 Bionic SoC appears on AnTuTu
A14 BIONIC, 5G CONNECTIVITY, 60HZ REFRESH RATE AND SMALLER NOTCH
All the new iPhone will debut with the company's first 5nm chipset the Apple A14 Bionic. The gains in performance are incremental, but we can expect a massive boost in energy consumption. Apart from the power-efficient chipset, they will also be the first iPhones to surf on the blazing fast speeds of 5G networks.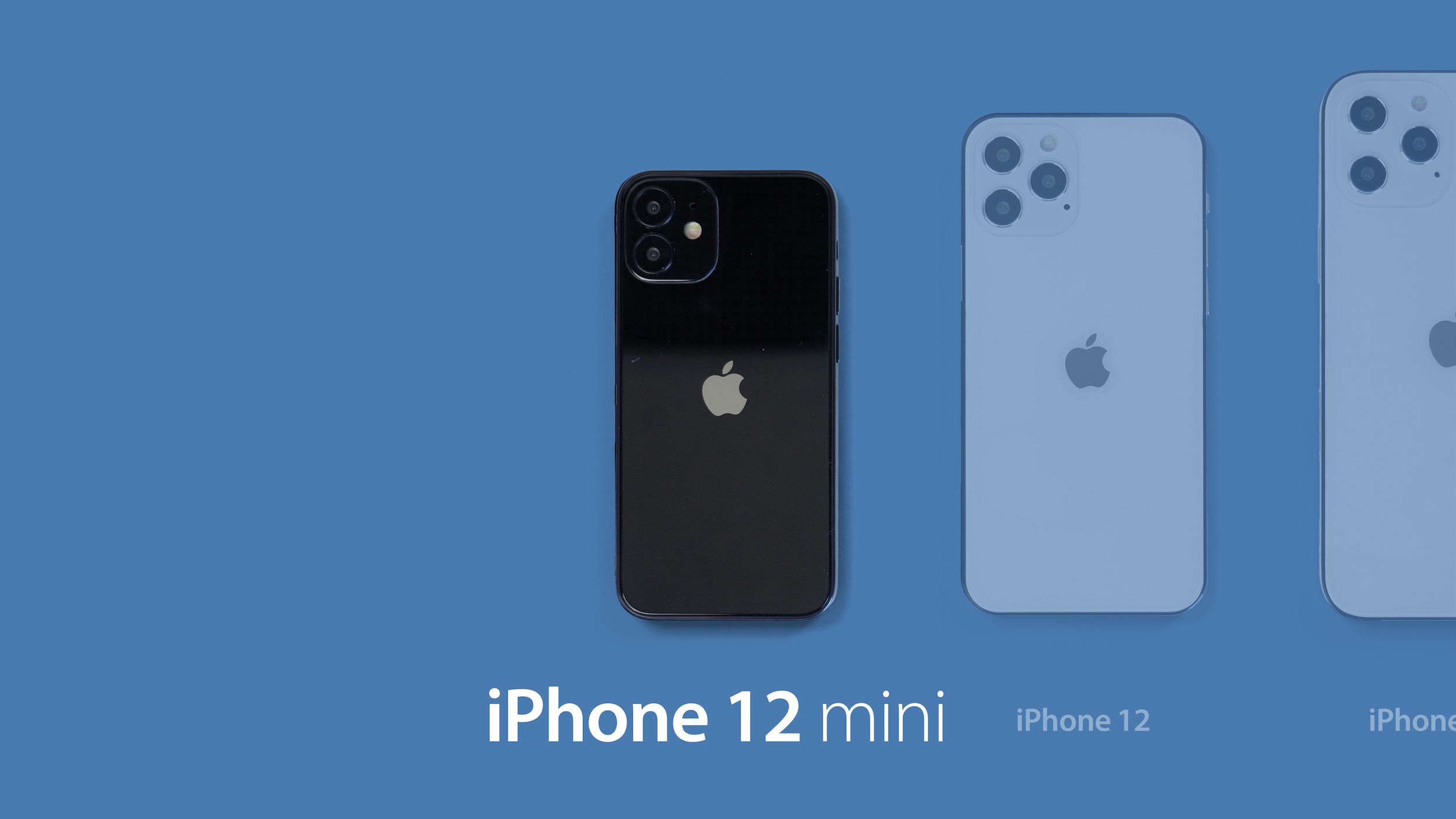 Unfortunately, Apple will not surf on recent trends like that one asking for high-refresh rate displays. All the new iPhones will pack 60Hz refresh rate OLED screens. However, they are said to sport smaller notches to allow more status icon at the display's top. It will be the first time we see the company making adjustments in the wide notch introduced with the iPhone X. Unfortunately, the new devices are said to not come with a charging brick. This certainly will enrage some users.
Source: https://www.gizchina.com/2020/09/21/iphone-12-mini-coming-with-a-5-4-inch-oled-display/
Samsung Galaxy Z Fold 2 Price, Release Date, and Specs
The 5G-ready Galaxy Z Fold 2 is Samsung's third attempt at a foldable smartphone since the release of the Galaxy Fold in the spring of 2019 and the Galaxy Z Flip in February of 2020.
Highlights:
The foldable smartphone starts shipping on September 18 with a $1999 price tag.
The Galaxy Z Fold 2 is available for pre-order from Samsung's website.
It comes in two colors: bronze and black. The hinge is available in metallic red, silver, gold, and blue.
A stylish Thom Browne Edition is available.
Galaxy Z Fold 2 Features
The Galaxy Z Fold 2 offers an array of improvements compared to the original Galaxy Fold. Here's what you need to know.
Glass screen folds like a book.
The camera has a hands-free option, where you can wave your hand to take a picture.
The screen emits reduced blue light, so its easier on your eyes.
No notch and slim bezels—just a tiny punch hole for the camera—make for more screen real estate.
Has a Hideaway Hinge for a streamlined look.
120 Hz refresh rate on the main screen.
Samsung's improved AI saves battery life.
Wireless charging support.
Comes with an array of VIP benefits (scroll down to learn more).
Galaxy Z Fold 2 Specs and Hardware
The Galaxy Z Fold 2 improves upon its predecessor in many ways, including upgrading from a plastic to a glass display, adding a more reliable hinge, and removing the thumb-shaped notch.
The glass display should be more conducive to folding and unfolding than the original Fold's plastic one. Speaking of folding, Samsung's Flex mode lets you fold the smartphone and lock the screen at any angle. The hinge is strong enough to stay open at a variety of angles so you can stand it up to watch a movie, have a video chat, or take photos using a hand gesture, for example.
This smartphone has app continuity when folding and unfolding, so your work or play isn't interrupted. You can use two apps on the smaller cover screen, and three on the main screen using the split-screen feature.
Users can launch up to 3 supported apps simultaneously and save the layout, so those apps will appear just like that every time you start up the phone.
There are two cool camera features too. Photo-takers can use the Cover screen to show a preview of camera shots to their subjects. Auto framing keeps your subjects centered and in focus, and widens and narrows the view as people enter and leave the scene.
Finally, its larger, 7.6-inch main screen has a 120 Hz refresh rate, which is excellent for gaming.
Galaxy Z Fold 2 Specs-at-a-glance
Operating System
Android 10
Dimensions (Folded)
6.26 by 2.67 by 0.6 inches
Dimensions (Unfolded)
6.26 by 5.04 by 0.27 inches
Screen Size (Folded)
6.2 inches
Screen Size (Unfolded)
7.6 inches
Screen Resolution
2260 by 816 pixels (inner); 2208 by 1768 (outer)
Camera (Front)
Dual 10-megapixel lenses
Camera (Rear)
Triple 12 megapixel lenses
Storage
256 GB
Hardware/chipset
Qualcomm Snapdragon 865+ 12GB RAM
Battery Size
4500 mAh
Galaxy Z Premier Perks
Galaxy Z Premier is Samsung's VIP club for foldable phones. The smartphone includes Galaxy Z Concierge, which offers 24/7 support and a discounted screen replacement if you damage it within a year of purchase.
Other benefits include a membership to Founders Card, an organization for entrepreneurs, a prepared meal from a Michelin starred restaurant, access to participating golf and country clubs across the U.S., and more. Samsung continually adds benefits to the program.
Source: https://www.lifewire.com/samsung-galaxy-z-fold-2-5076492